Laure-Conan library and city hall in La Malbaie
Located on the north shore of the St. Lawrence River, La Malbaie was one of Canada's first holiday resort towns. The new Laure-Conan library and city hall in La Malbaie emphasize the importance of offering a contemporary architecture with a "story to tell." The project's main narrative focuses on the value of the site's historic landscape as it symbolizes the reconciliation between the present city, and the historical landscape closely linked to the St. Lawrence River. The dialogue created by the contrasting exterior materials (dark and light wood, stone and glass), and the visual openings and structural features, are just some of the strategies used to create a unique multipurpose building which is fully integrated into La Malbaie's urban environment, natural landscape, and historical narrative. The site's highly sloping topography that extends towards the St. Lawrence River is one of the bases of the architectural concept. In response to this dramatic characteristic of the site, two different entrance levels were created to access the building while integrating the library and city hall in a very simple volumetric concept. The stone base positioned on the lower portion of the site hosts the city hall, while a wooden clad box rests on top, housing the library.
data sheet
location
La Malbaie, Canada

year
2011

program
Library, city hall

category
Architecture, interior design

area
2,040 m2

collaborators
ACDF architecture (architects, in consortium)
Normand Desgagnés Architecte (architects, in consortium)
Tecknika HBA (engineering)
Paul-André Carrier (project manager)
Construction Gagné & fils (general contractor)

photographer
Stéphane Groleau

recognitions
Prix Architecture des milieux documentaires Awards, winner, 2013
Prix d'excellence en architecture, project shortlisted in the "Institutional building" category, 2015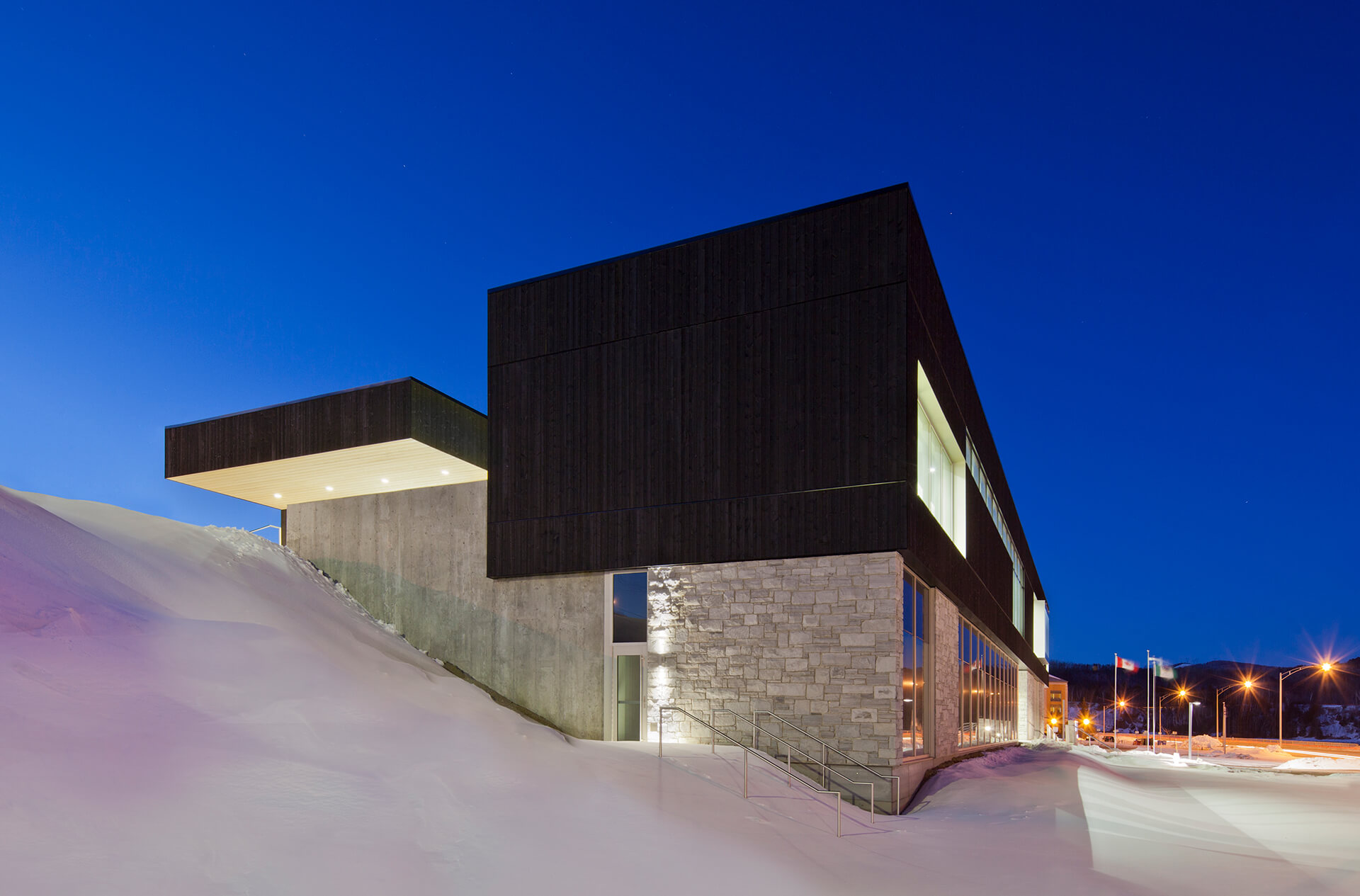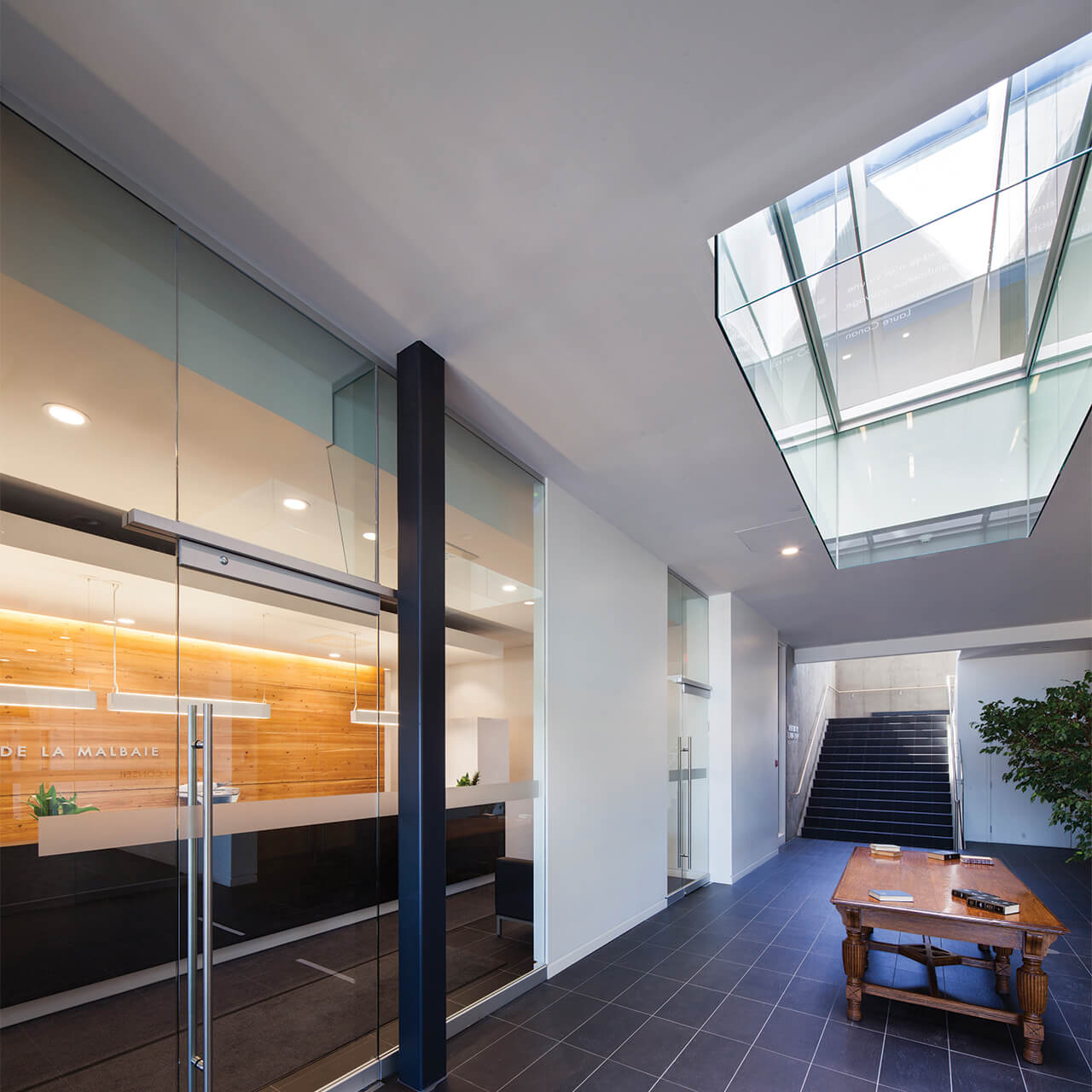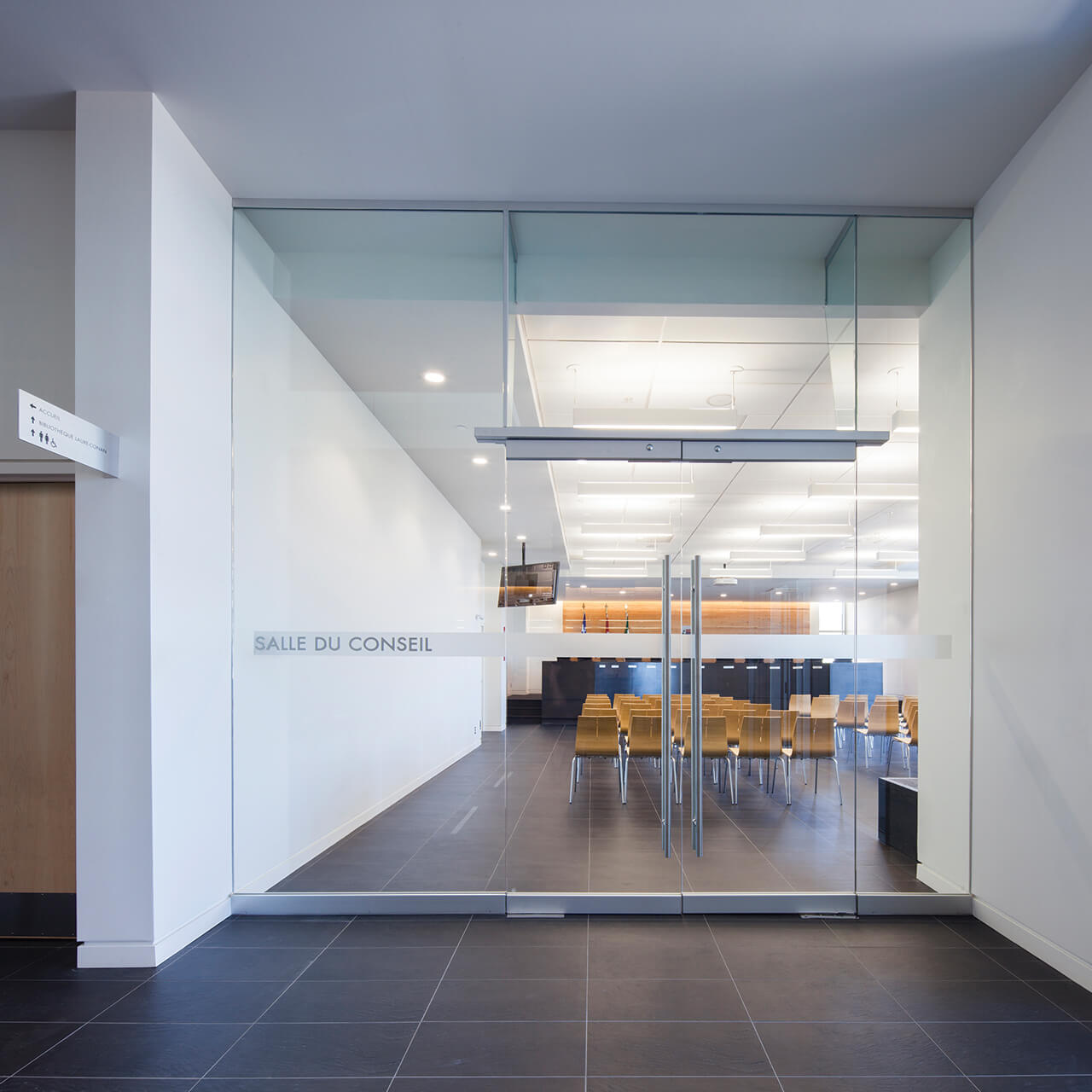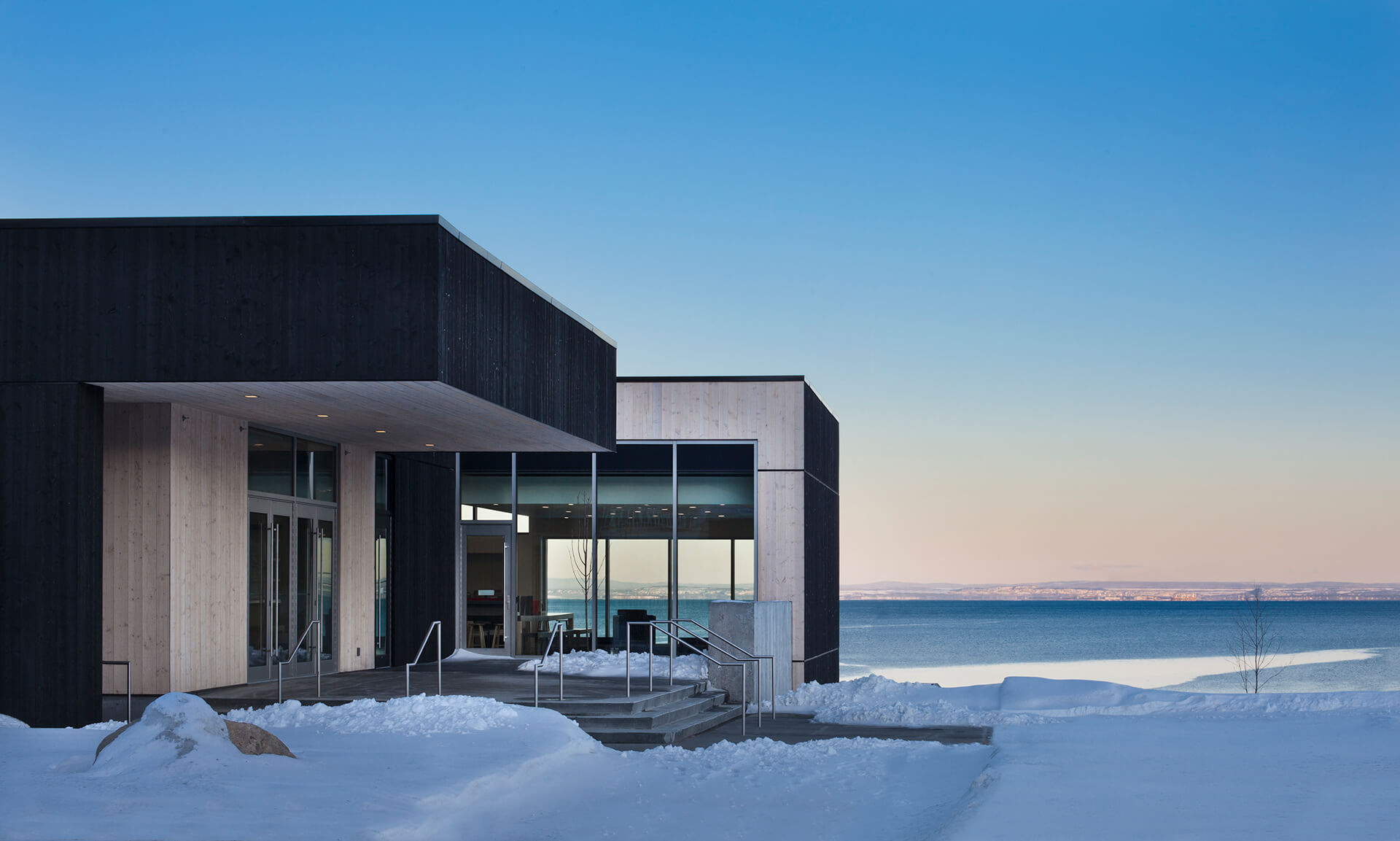 This concept offers a contemporary architectural image against its neighbouring built environment. The use of wood, stone, and conceptual references to the history of the site fosters a harmonious and contemporary integration of the building into its context. Reading, study and consultation areas are all located along the façade that affords an expansive view on the river. Through the fragmentation of the two main masses, certain programmatic functions also receive full views towards the city. Furthermore, the spaces located between the two dominating elements of the city and river offer a unique atmosphere and experience. The city council room and all the city hall offices have full fenestration with views of the water. The positioning of the building on the site preserves the original views from Nairne Street towards the river. The library's wooden volume extends over the principal outdoor staircase forming a viewing area that amplifies and frames the view towards the St. Lawrence.