Derrière le miroir
As part of a series of temporary exhibitions aimed at introducing innovative and inspiring Quebec companies to the public, Université Laval's School of Architecture chose to host the architecture firm bisson|associés for the year 2015. The opening night of this exhibit, held at the same time as Jonathan Bisson's last lecture in the Les Instantanés d'architecture program, concluded the 2014-2015 season as part of the evening activities organized by the graduating class in the Master's program in architecture. The monographic installation was designed by the firm's team of professionals to reveal, in an original way, the firm's specific and distinctive approach. The visually stunning concept they chose dared to defy architectural conventions in its absence of drawings, scale models or multimedia equipment. The firm instead decided to introduce itself through a museographic approach on the borderline between architectural planning, museographic exploration and a complementary graphic collaboration.
data sheet
location
Université Laval School of Architecture, Quebec City, Canada
year
2015

program
Temporary exhibition

category
Scenography

area
80 m2

collaborators
Paquebot design (graphic design)
Concetti + Zone Display Cases (cabinetmaker)

photographer
Stéphane Groleau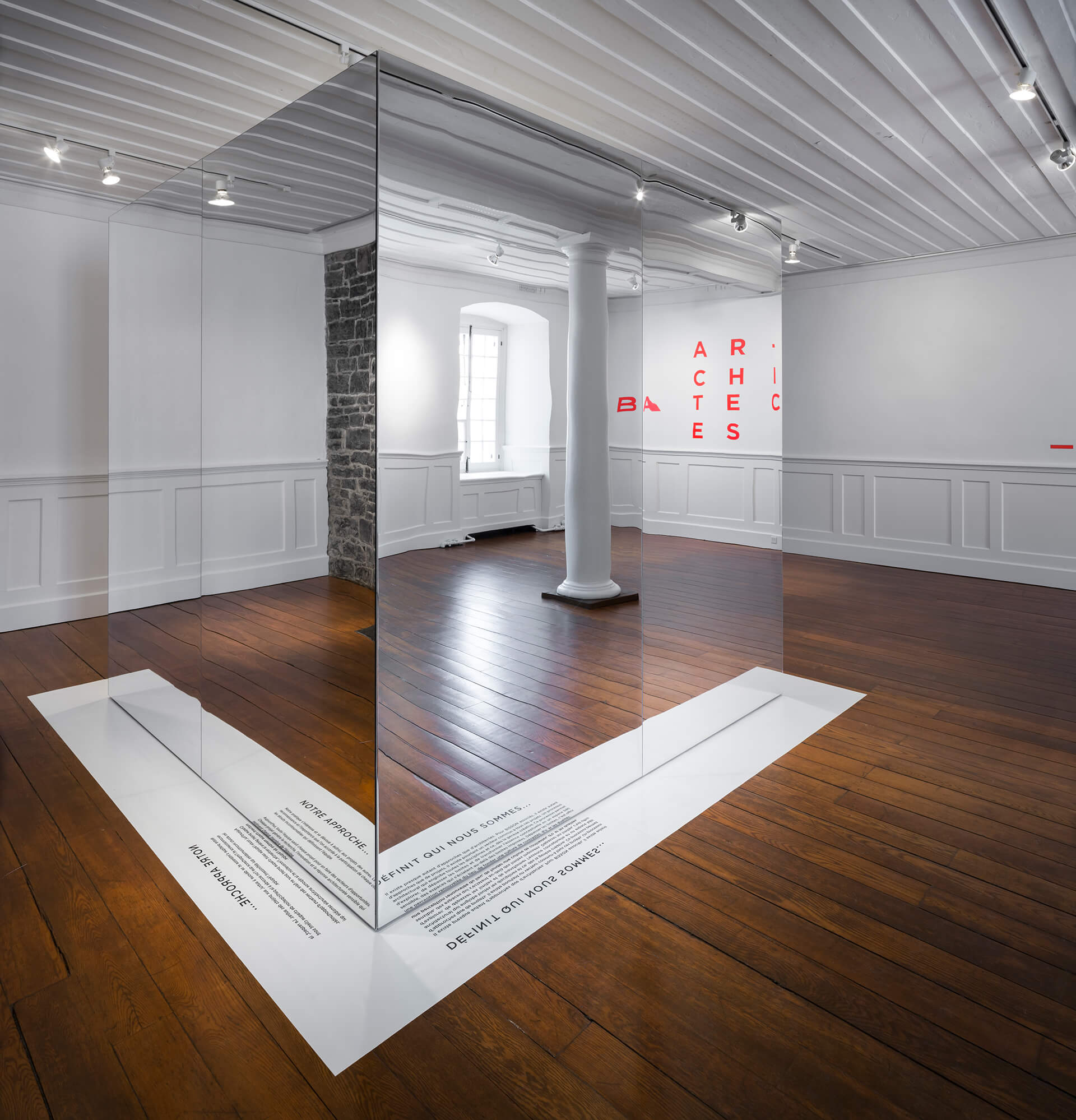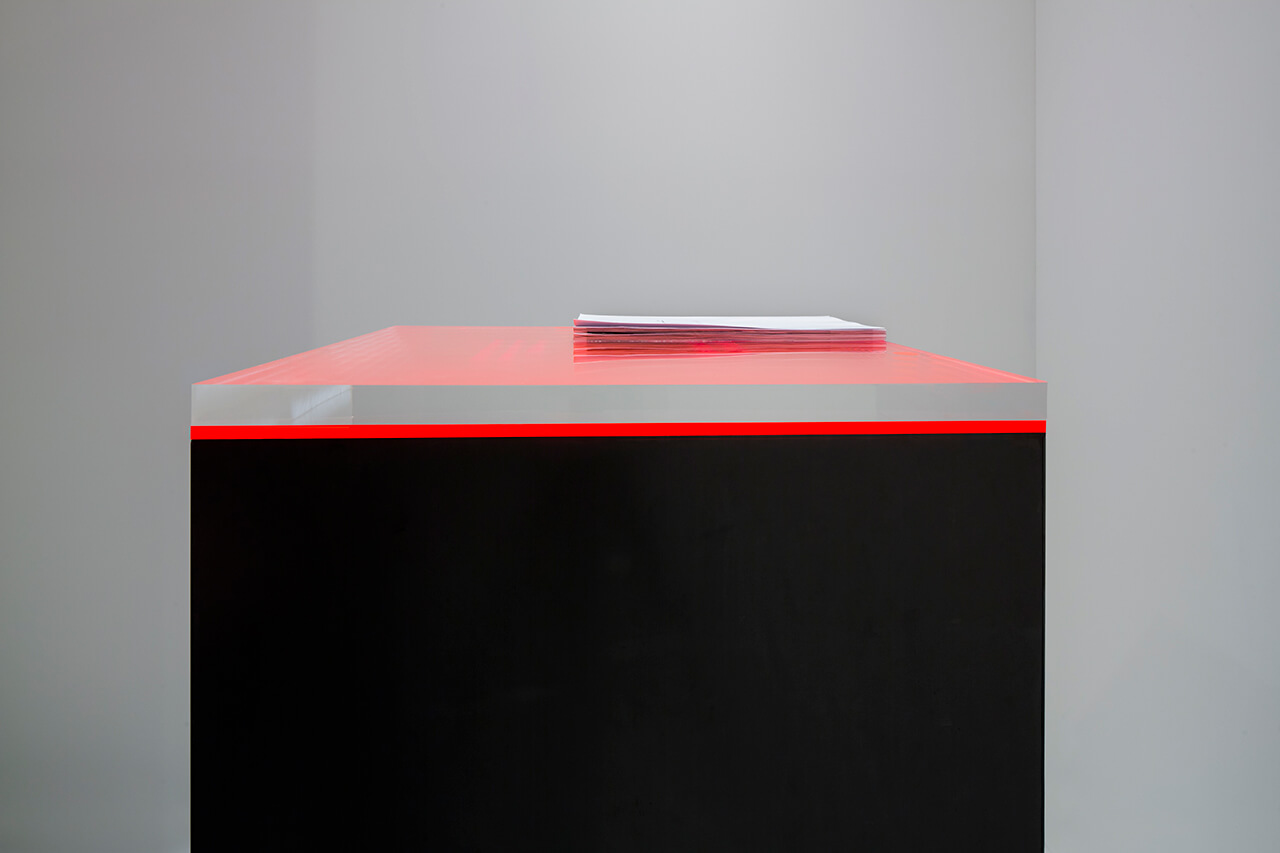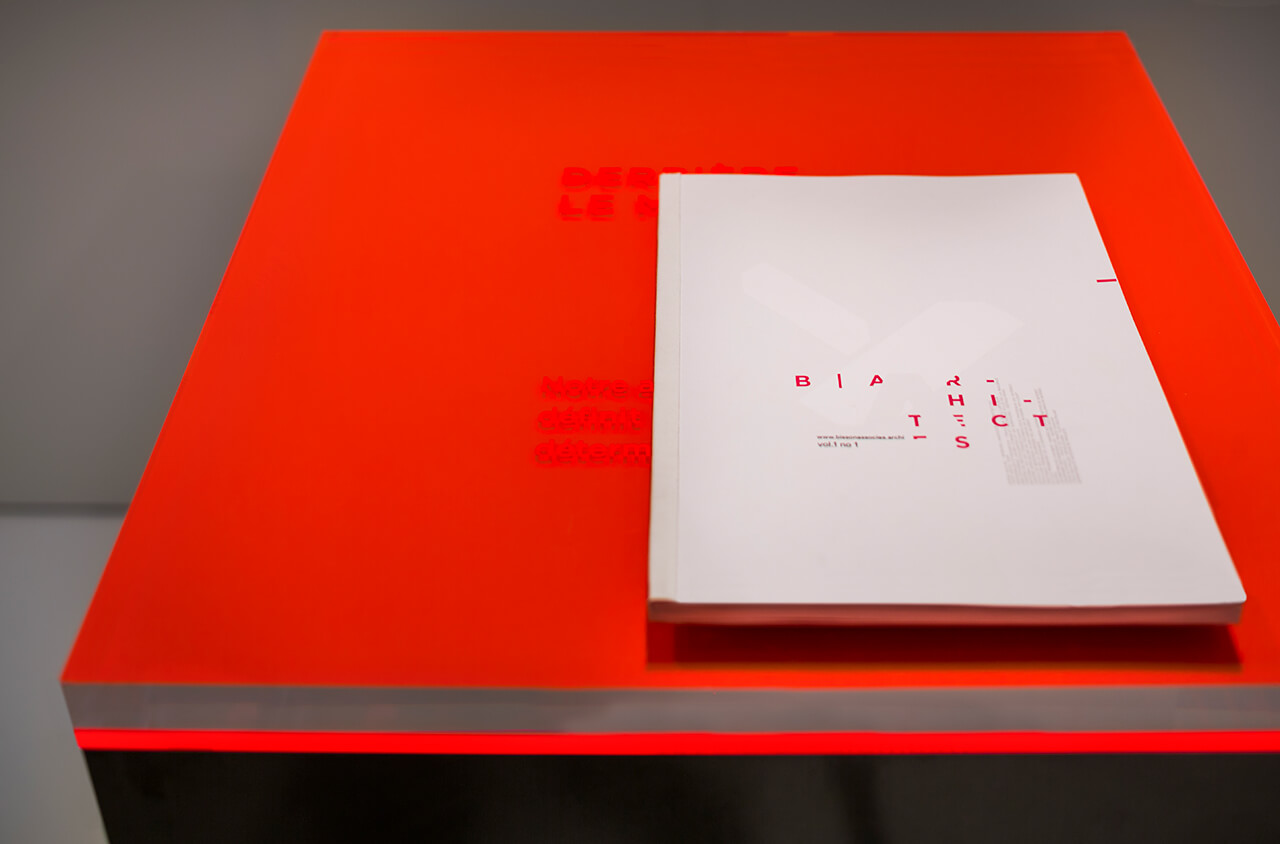 The spatial installation was focused within an impressive cube covered in mirrors which stood in the centre of a freshly-painted room, highlighting a place that is steeped in history and heritage. Taking the same approach as it adopts for all the projects it develops, the firm literally stood "BEHIND THE MIRROR" in order to deliver the desired visitor experience. In certain targeted areas, the reflective surfaces cast images of a few short texts about the company's philosophy and values, displayed using a sober yet efficient graphic signature.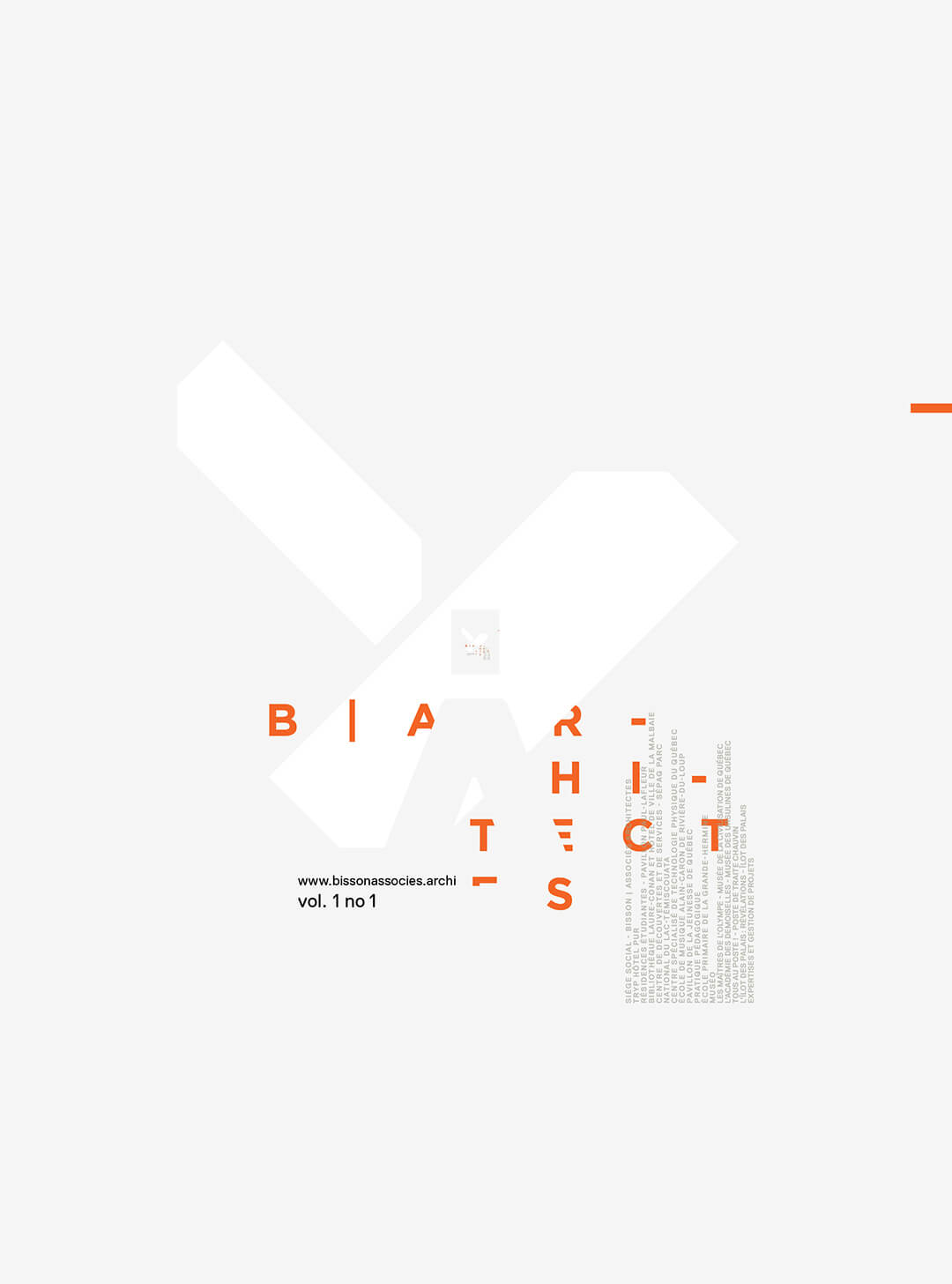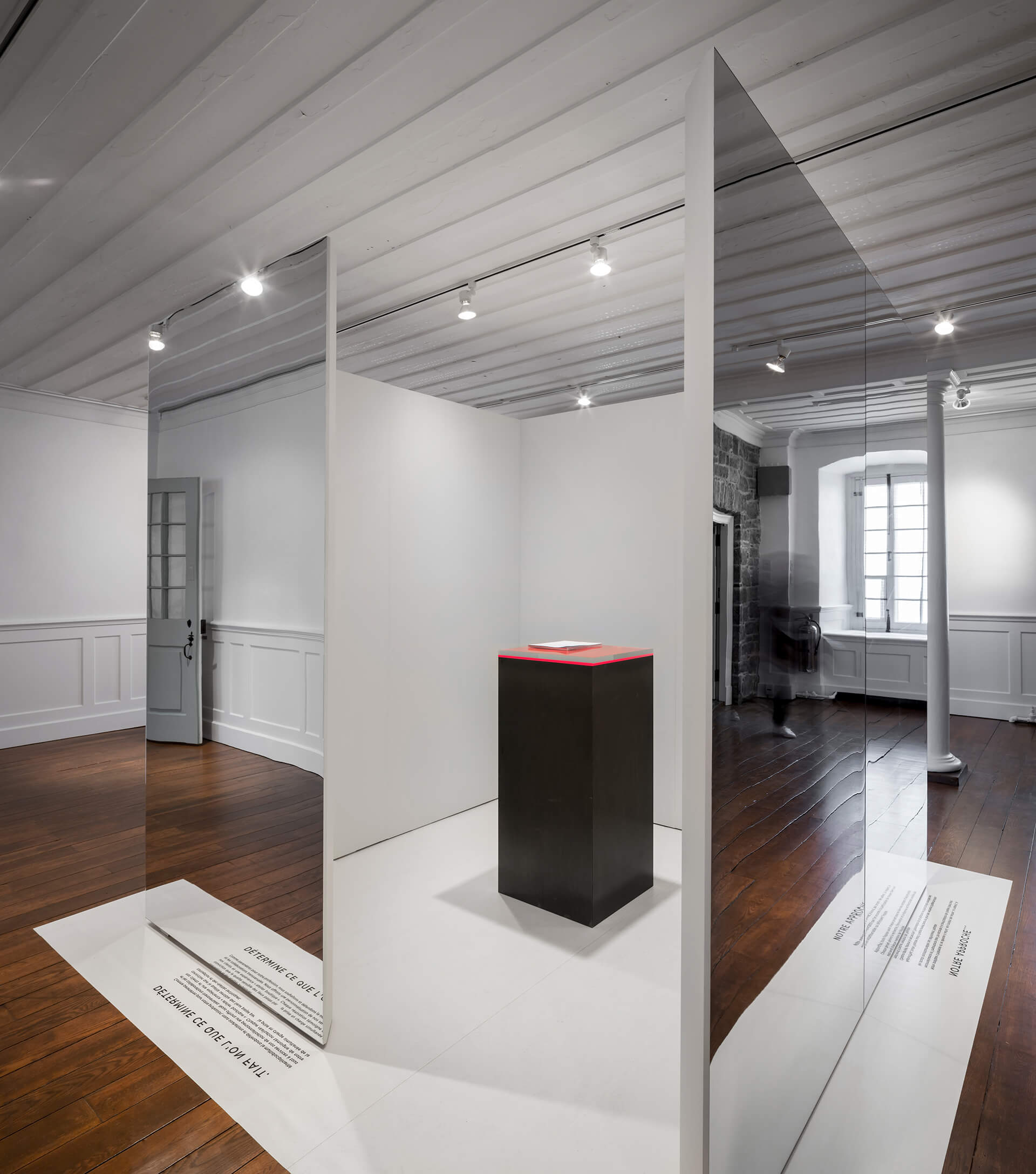 The result of a meticulous exercise in graphic design and available in a limited edition, the first issue of the bisson|associés portfolio magazine was placed on a pedestal at the heart of the installation and presented, in perfect simplicity using just a few thoughts, the firm's most significant buildings and museum exhibitions of the past ten years. The end result, with its decisively modern and audacious style, was both unique and fascinating.