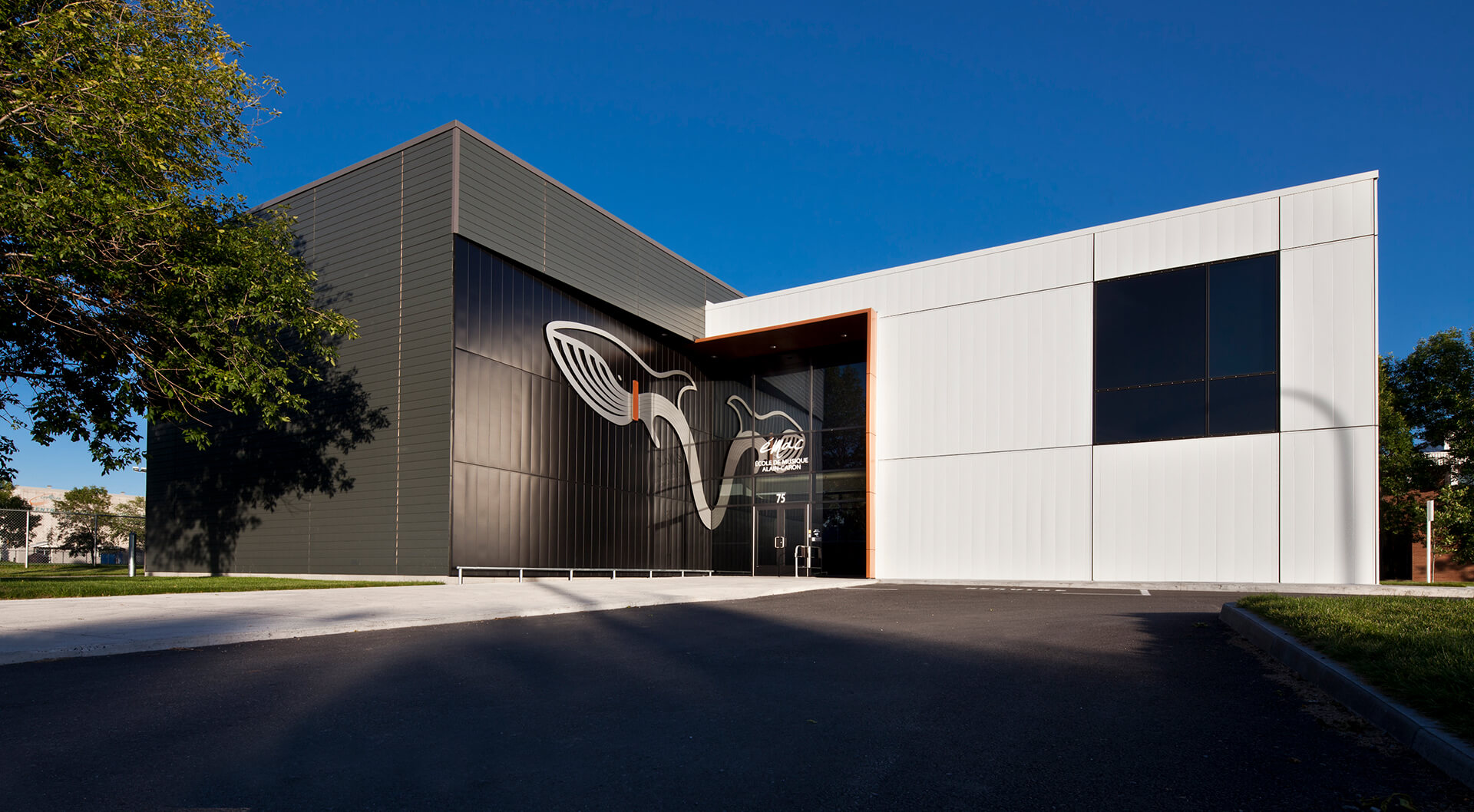 École de musique Alain-Caron
It was with the goal of offering its clientele enhanced services as well as centralizing its activities that the Alain-Caron music school saw the need to construct a new building that would enable it to provide its services in an optimum, state-of-the-art learning environment. Sharing its site with the city's college, the school benefits from its choice location at the heart of Rivière-du-Loup's institutional and cultural sector.
Integrating numerous technical advantages and offering flawless acoustics, the school's different spaces combine to form a functional and well-structured whole. Radiating from a large central multifunctional lecture hall designed for group learning as well as for staging concerts, the teaching areas vary in size and purpose.
data sheet
location
Rivière-du-Loup, Canada
year
2011

program
School

category
Architecture, interior design

area
1,600 m2

collaborators
Carl Charron (architects, in consortium)
Genivar (project manager)
BPR (engineer), Marcel Charest et Fils inc.

photographer
Stéphane Groleau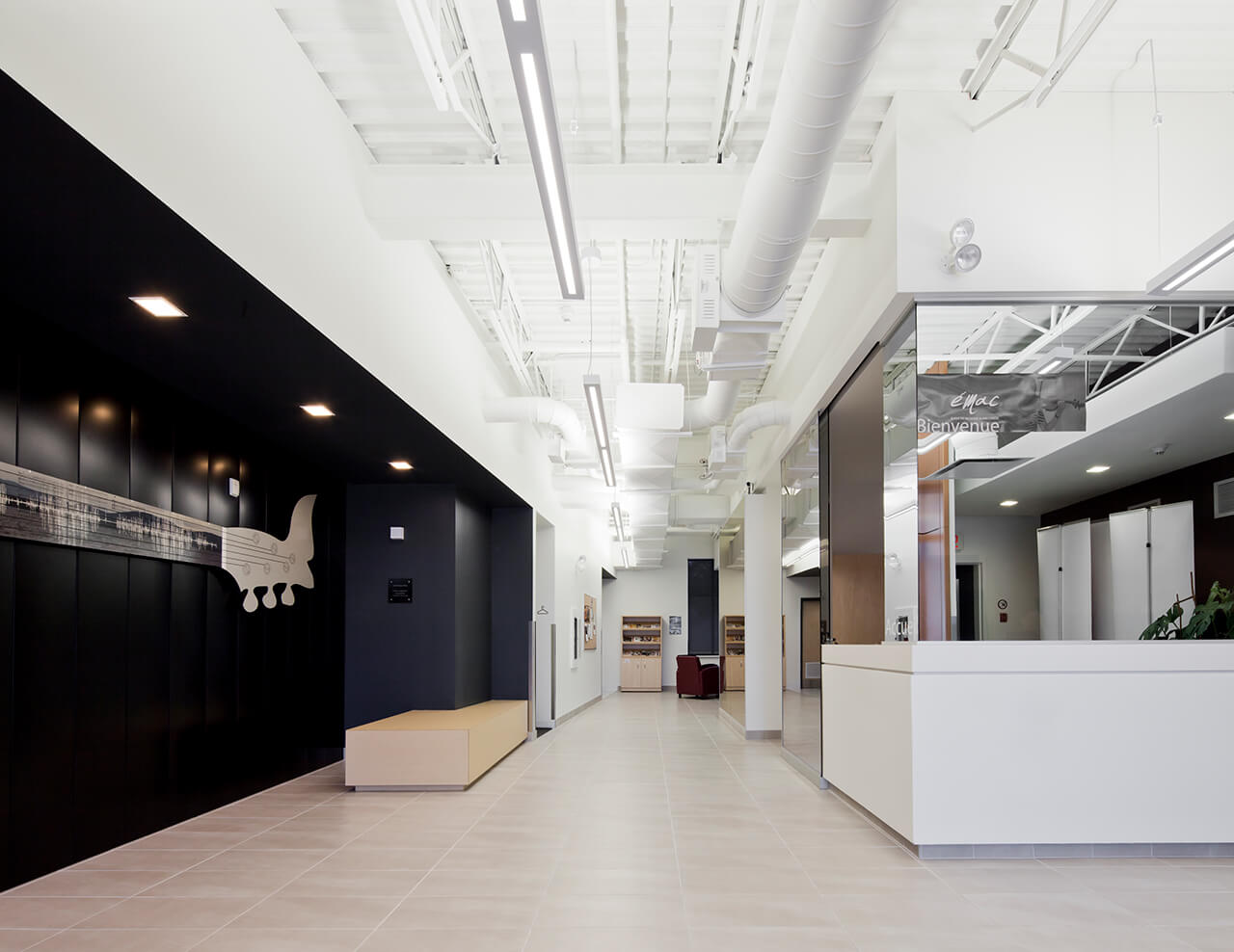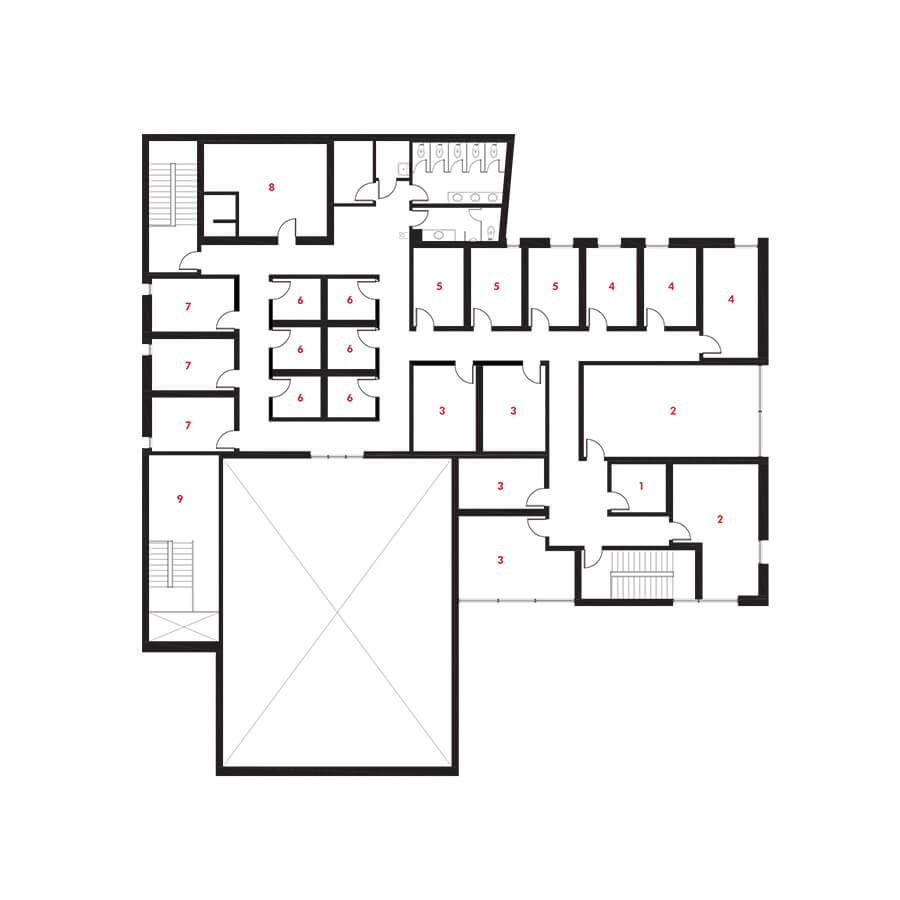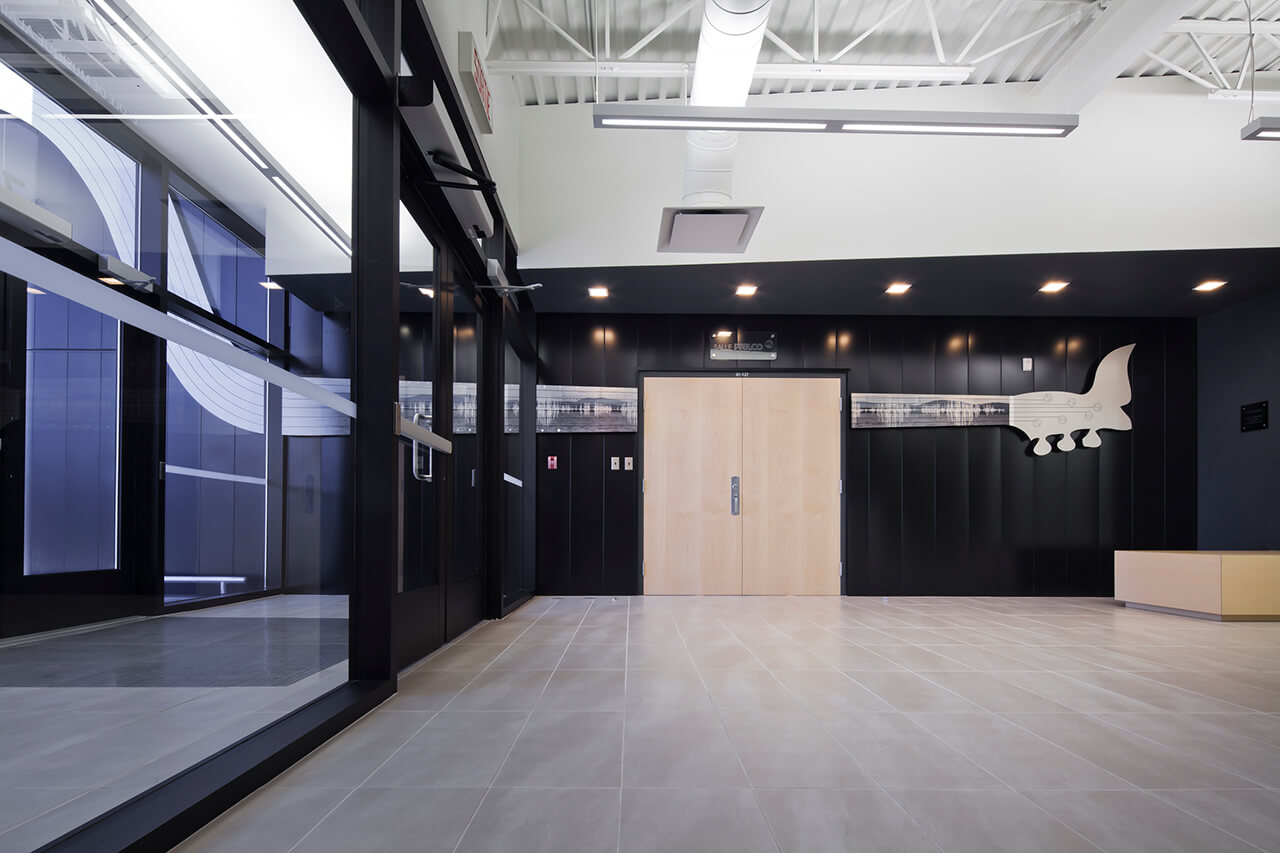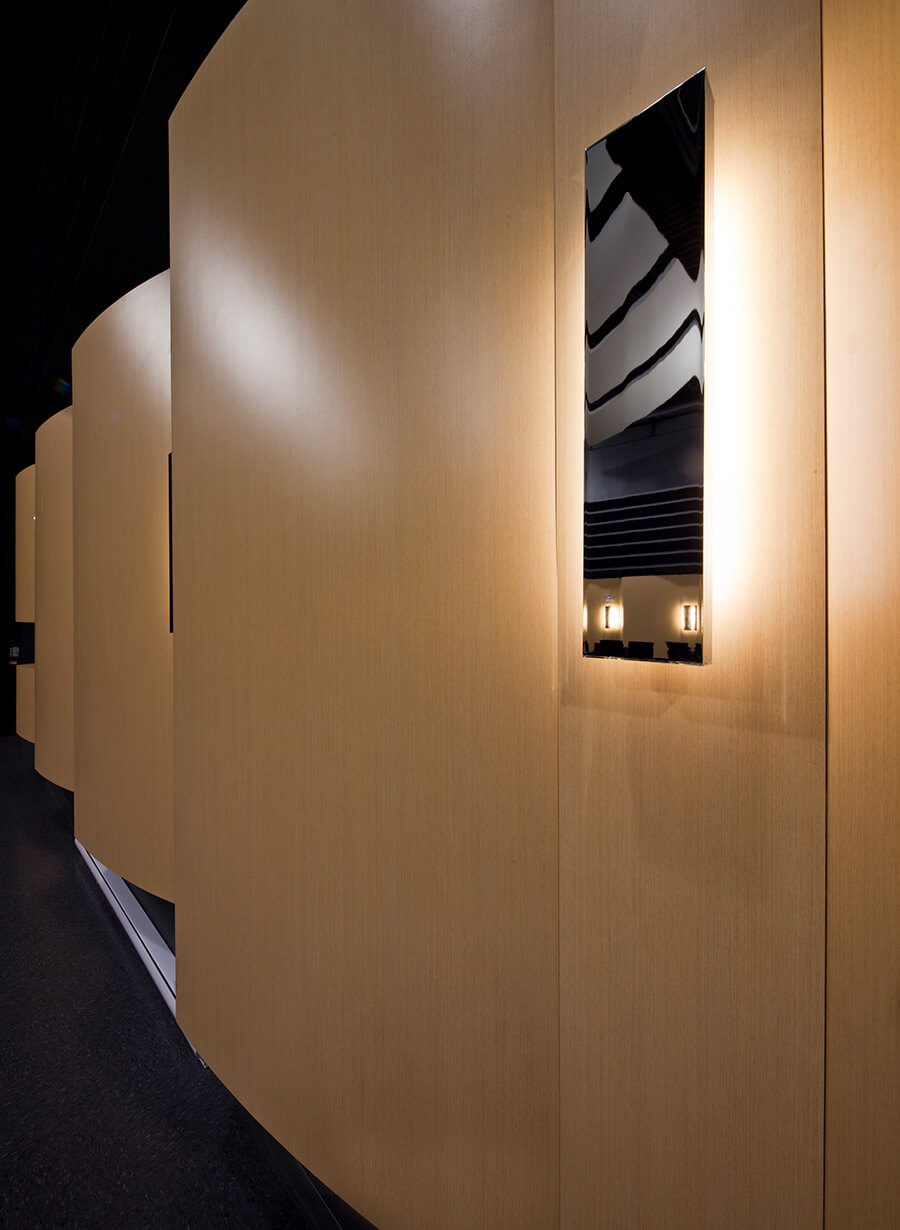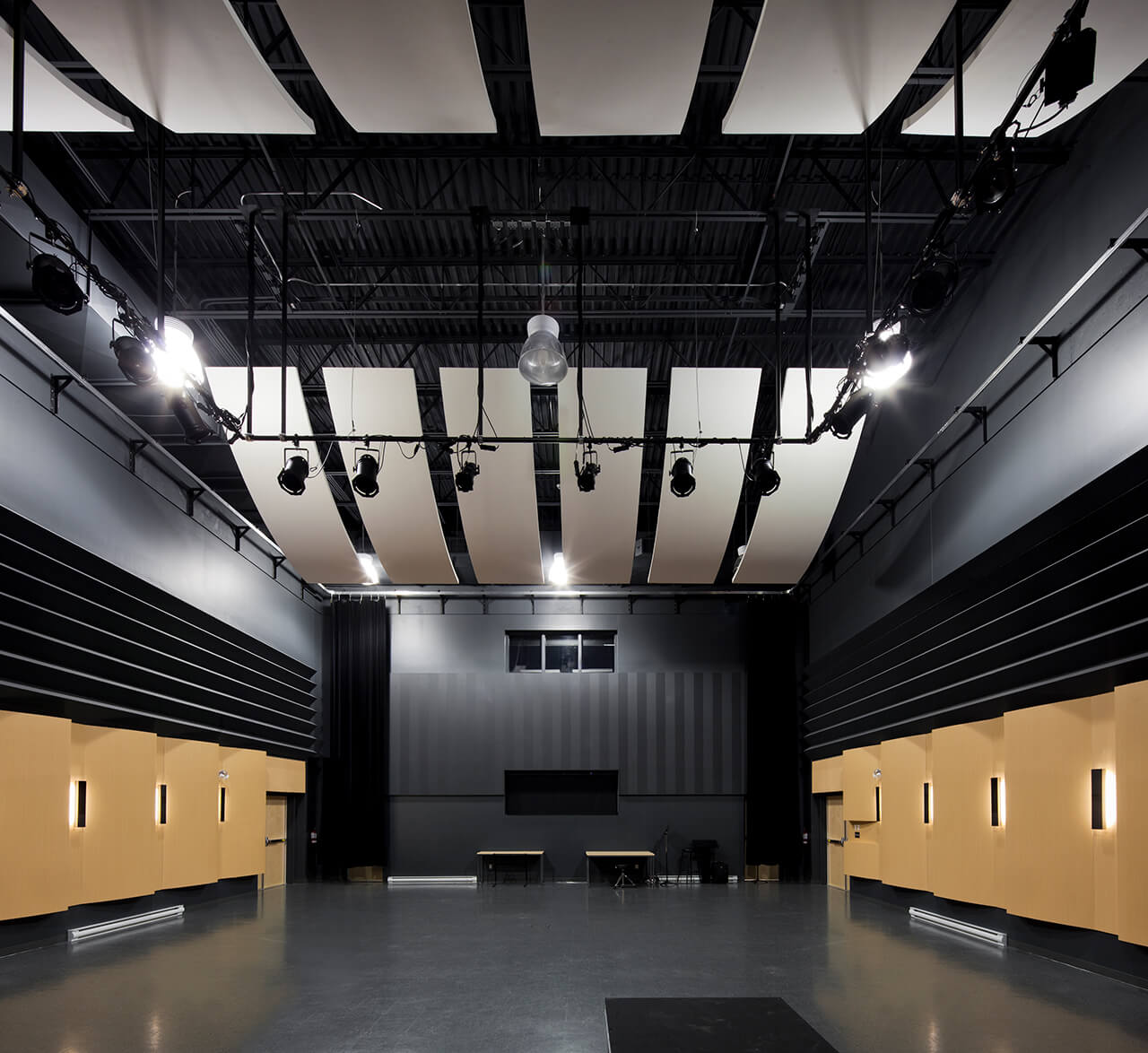 Students benefit, either individually or in groups, from rooms adapted to the study and practice of their chosen instrument, from piano to brass, from string to wind and percussion instruments. The choice of a modern architecture and audacious volumetric concept bears witness to the school's resolve to become a benchmark in musical education in Quebec. The entire selection of materials and finishes as well as the exemplary integration of a work of art in the entrance hall also help showcase the school's distinctive image.