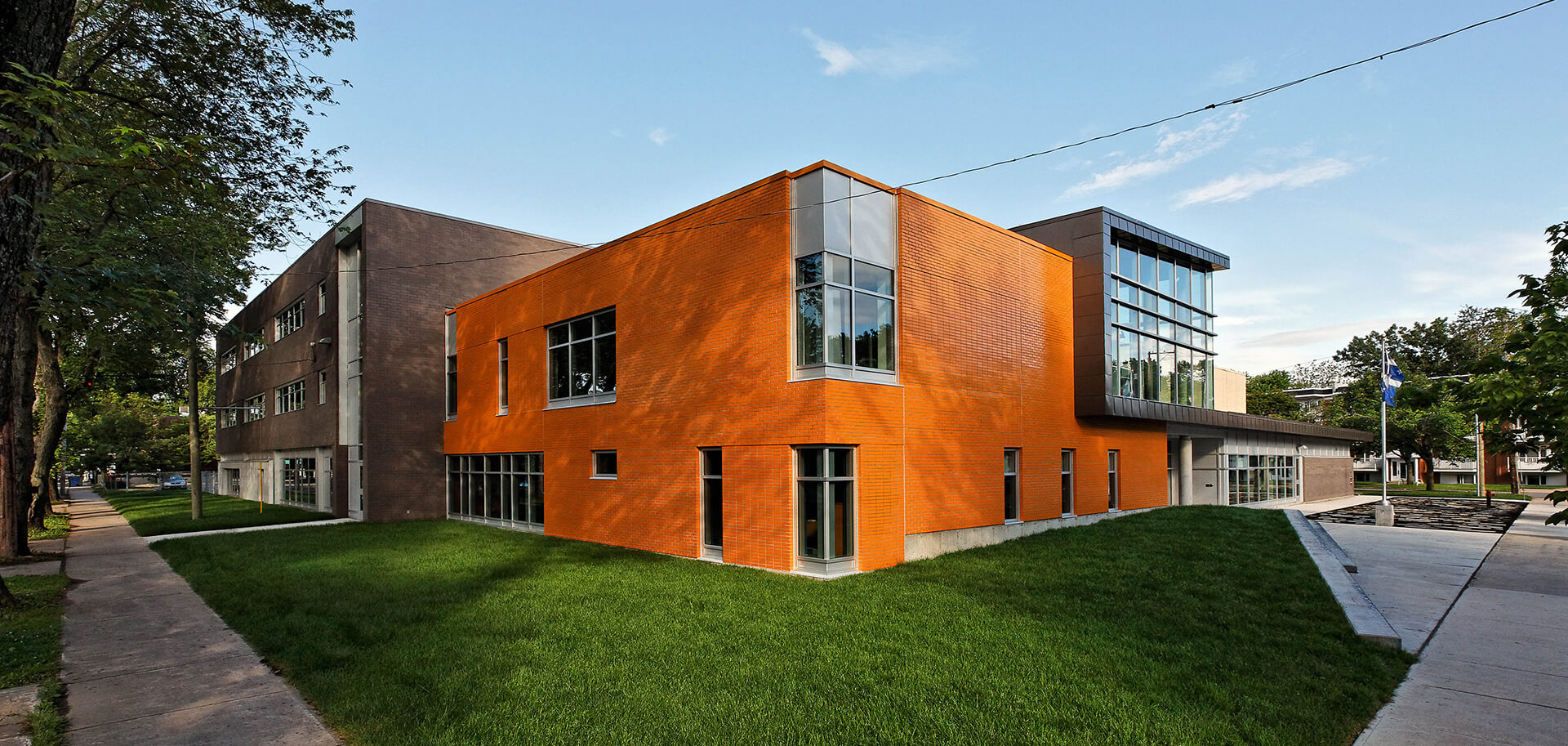 École de la Grande Hermine
Completed in early 2008 following an expedited construction process, this innovative elementary school built in consortium with ABCP Architecture is an urban integration project in the Old Limoilou neighbourhood that was designed and constructed in accordance with the principles of sustainable development. The school was certified LEED in September 2008, making it the first elementary educational institution in the province to be registered with the Canada Green Building Council. A large number of LEED strategies were applied: creation of a green roof over part of the building, installation of lights that go out when the rooms are unoccupied, control of the water level in the toilets, etc. Priority was given to materials made up of a certain amount of recycled materials with a reduced amount of air contaminants, all of which were extracted, salvaged or manufactured within an 800-km radius in an aim to promote the regional economy and reduce the environmental impact caused by transportation.
data sheet
location
Quebec City, Canada
year
2008

program
School

category
Architecture, interior design

area
3,600 m2

collaborators
ABCP (architects, in consortium)
Génivar (structural engineer)
Roche (electromechanical engineer)
Décarel inc. (general contractor)

photographer
Stéphane Groleau
recognitions
Canadian Green Building Council Durabilys Awards – Honorable mention as a "Pioneer project in sustainable development," 2016
Ordre des architectes du Québec Awards of Excellence, Youth Vision Award, 2009
Ordre des architectes du Québec Awards of Excellence, finalist in the "Institutional building, $5M and over" category, 2009
Mérites d'architecture de la Ville de Québec Awards, finalist in the "Public and institutional building" category, 2008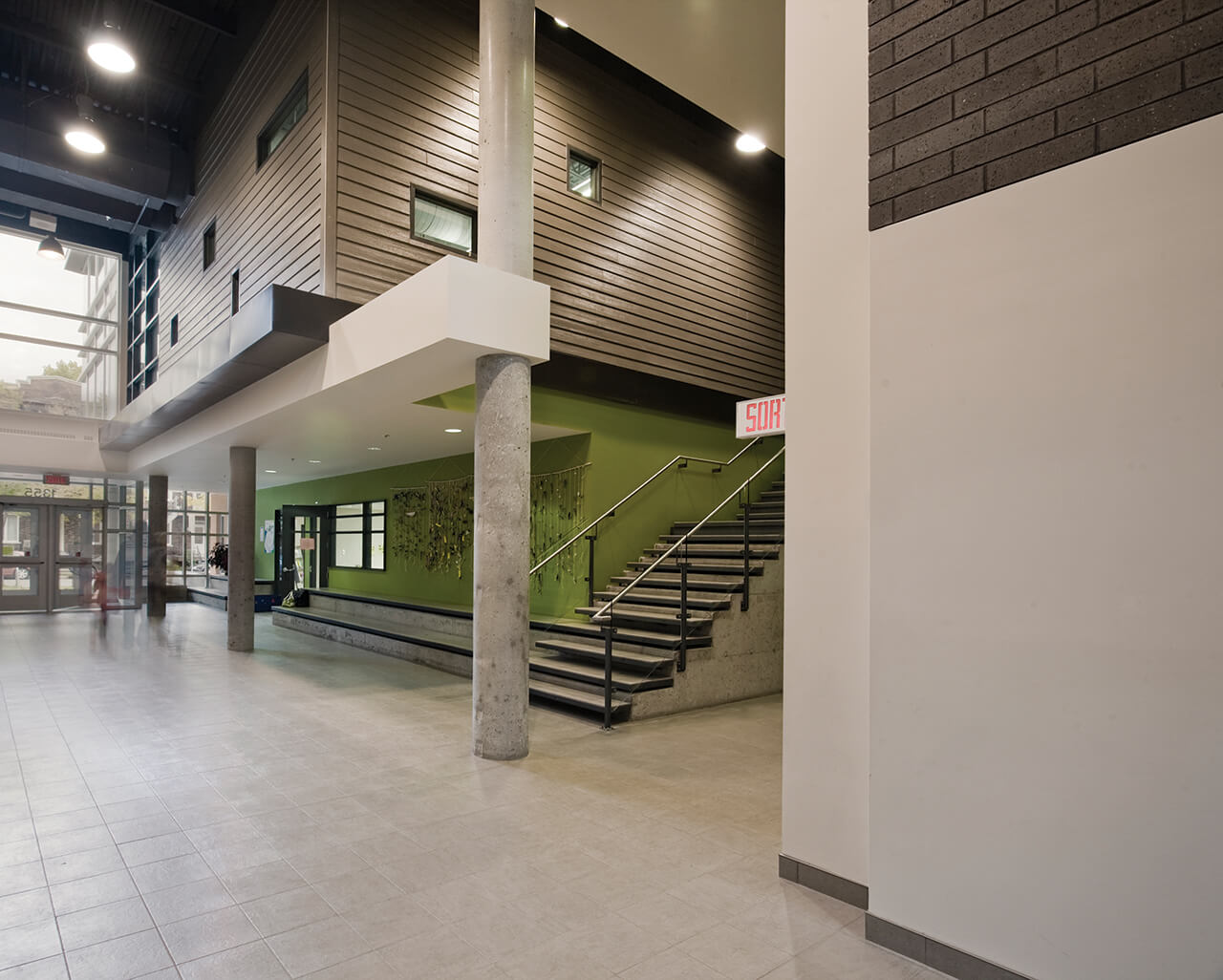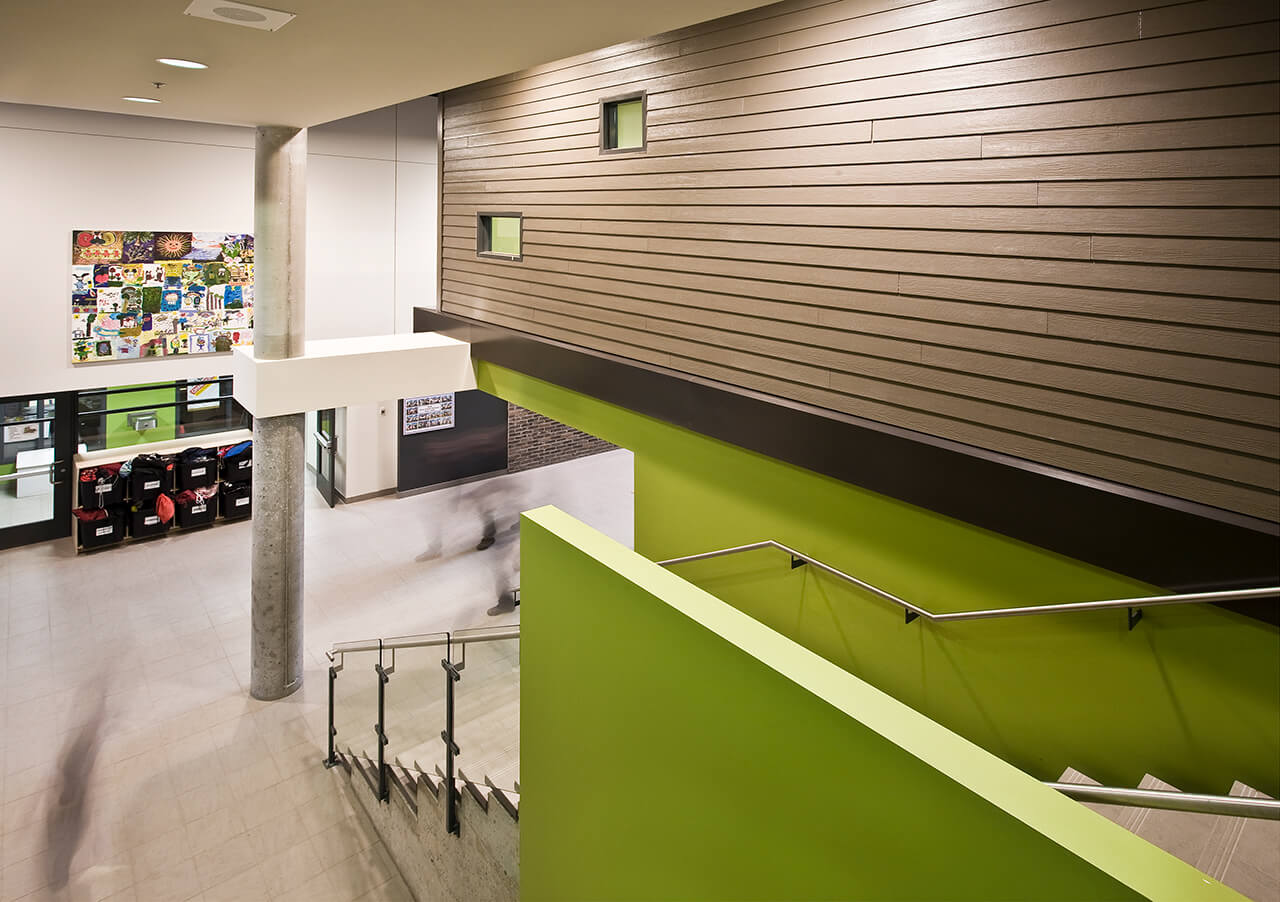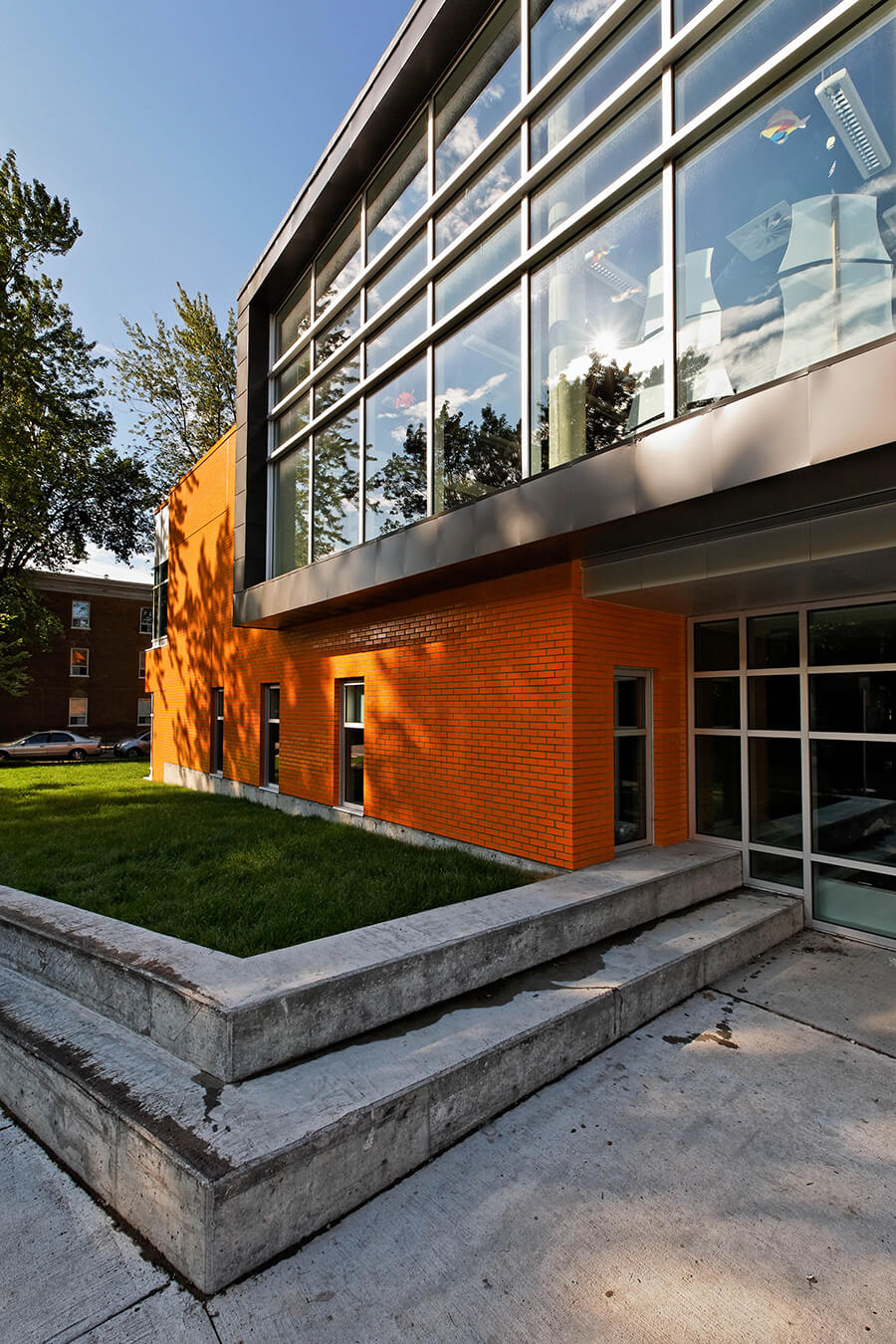 Built to accommodate 350 students, the school features, among other things, an impressive central hall that can be used for temporary exhibits and student assemblies, the administrative offices, a day-care centre, 18 classrooms and a gymnasium. The library, which is very open to the exterior and entrance hall, is contained within a distinctive folded metal structure that sets the tone for the external proportions as well as acting as a marquee for the main entrance.