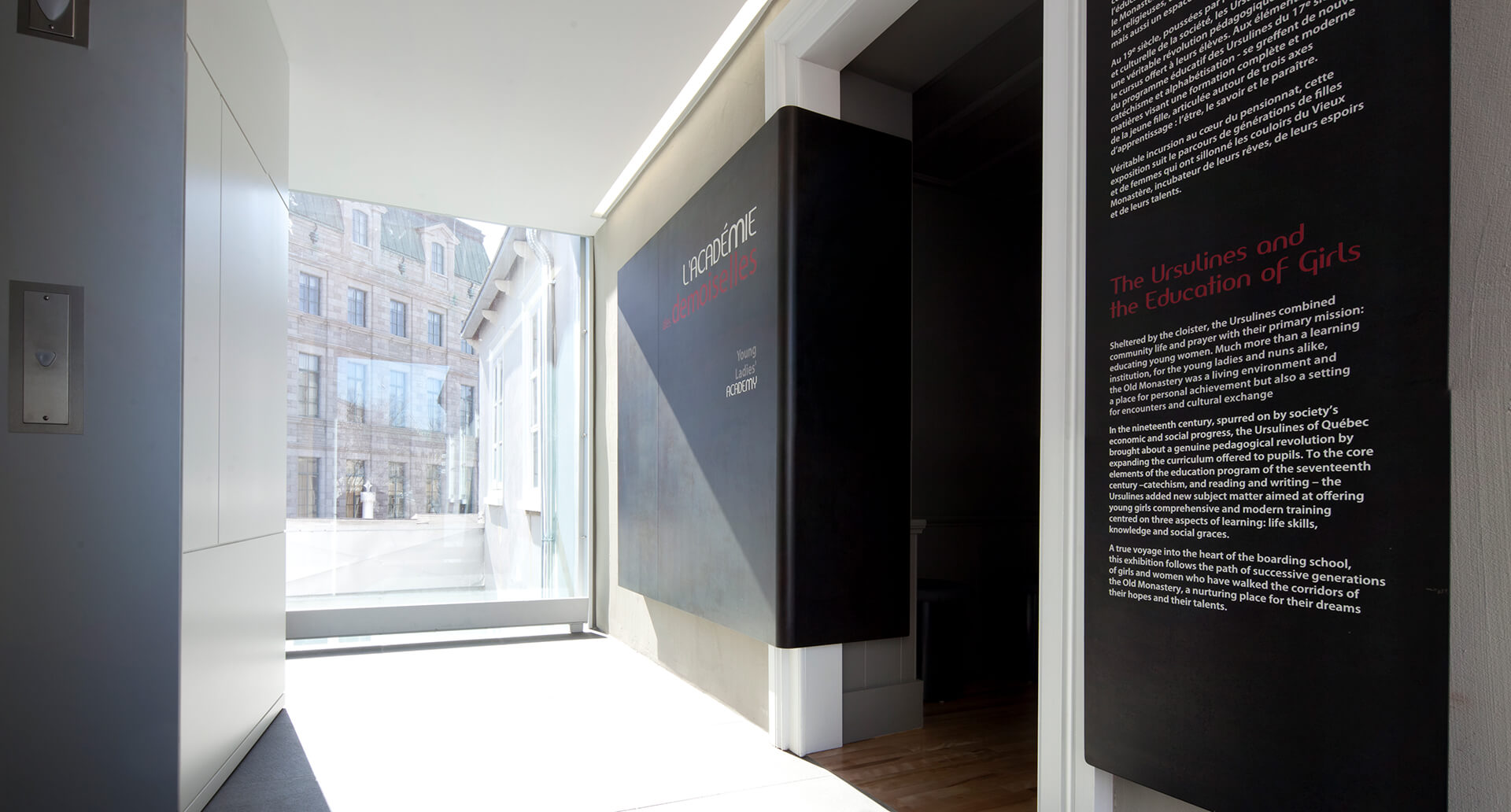 Young Ladies' Academy
With its new permanent exhibition entitled "Young Ladies' Academy", the Musée des Ursulines de Québec has opened the doors to its boarding school, a place of learning and education that provides the backdrop for two centuries of history. Collections of objects, photographs and written documents recount the daily lives of generations of young girls and women who lived within the walls of the Old Monastery. The museum layout is divided into four themes that influenced the lives of these young women. Four rooms for four themes where students and postulants cross paths and interact through school-related topics. This conceptualisation of the museum narrative enabled the individual path of each young lady to be delineated, allowing the visitor to become immersed in the way of life at the boarding school, the daily routine, the school subjects taught, the recess periods and the pupil-nun relationship.
data sheet
location
Musée des Ursulines de Québec, Quebec City, Canada
year
2010

program
Permanent exhibition

category
Scenography, museography, heritage

area
250 m2

collaborators
Klaxon (graphic design)
Concetti (cabinetmaker)
Saga Film, Advisia and Studio Expression (audiovisual and multimedia production)

photographer
Stéphane Groleau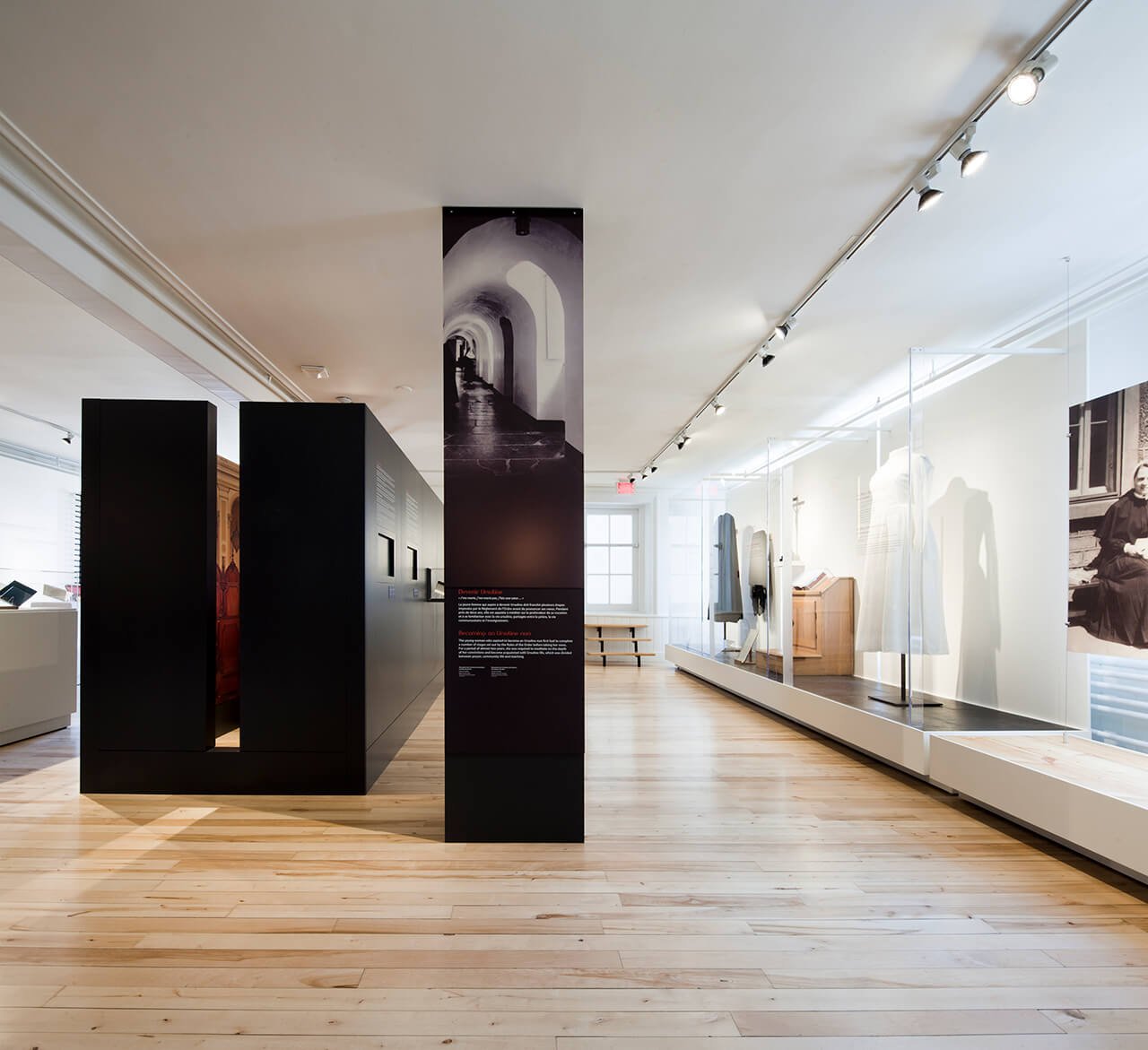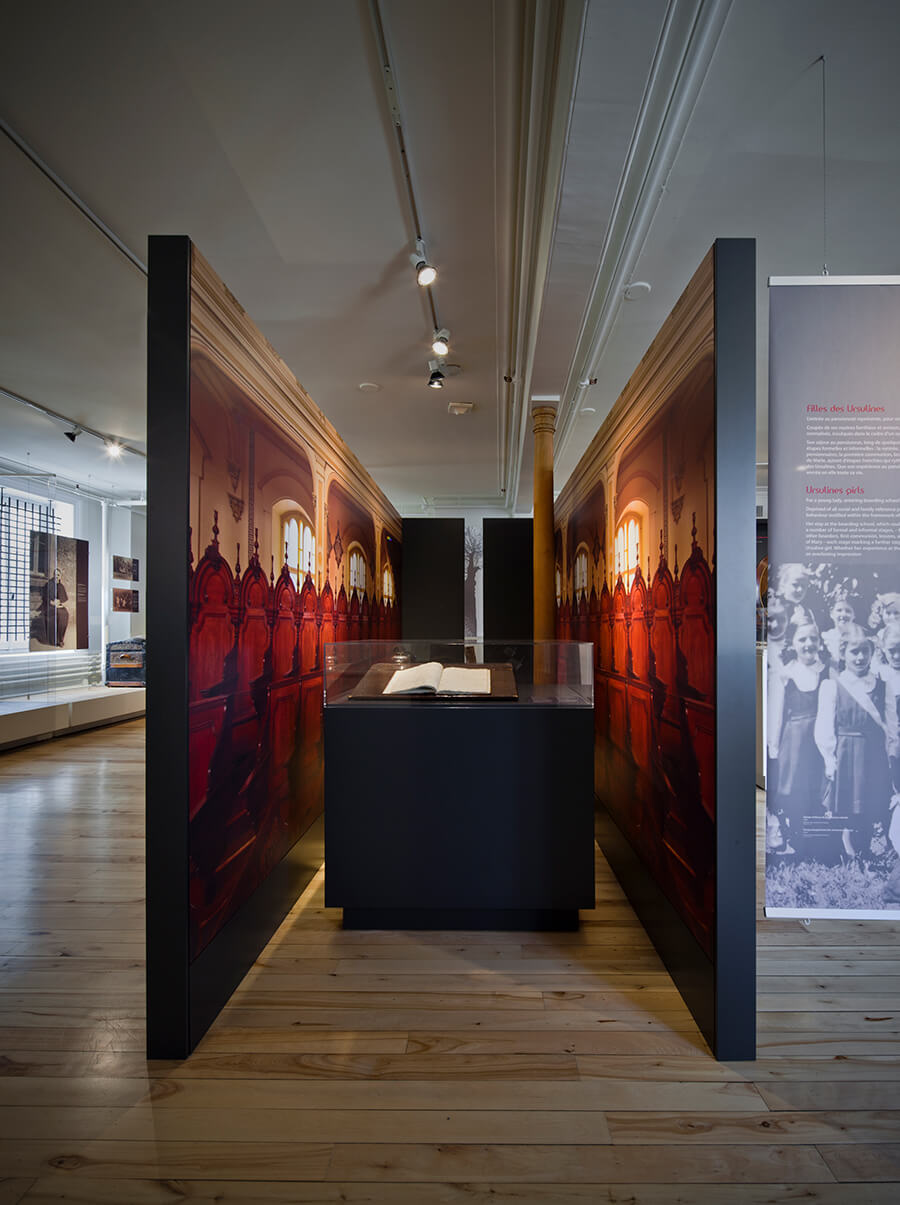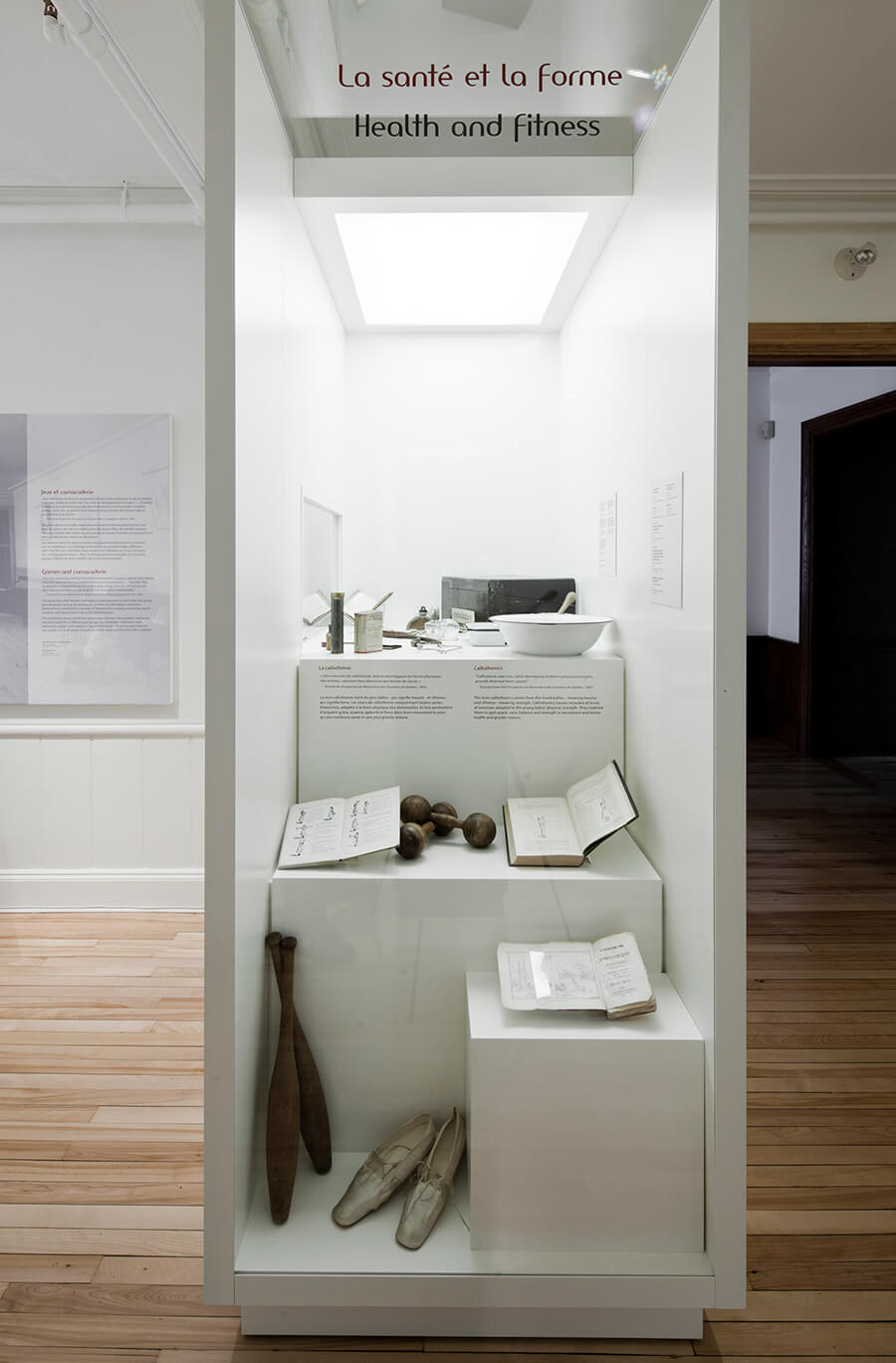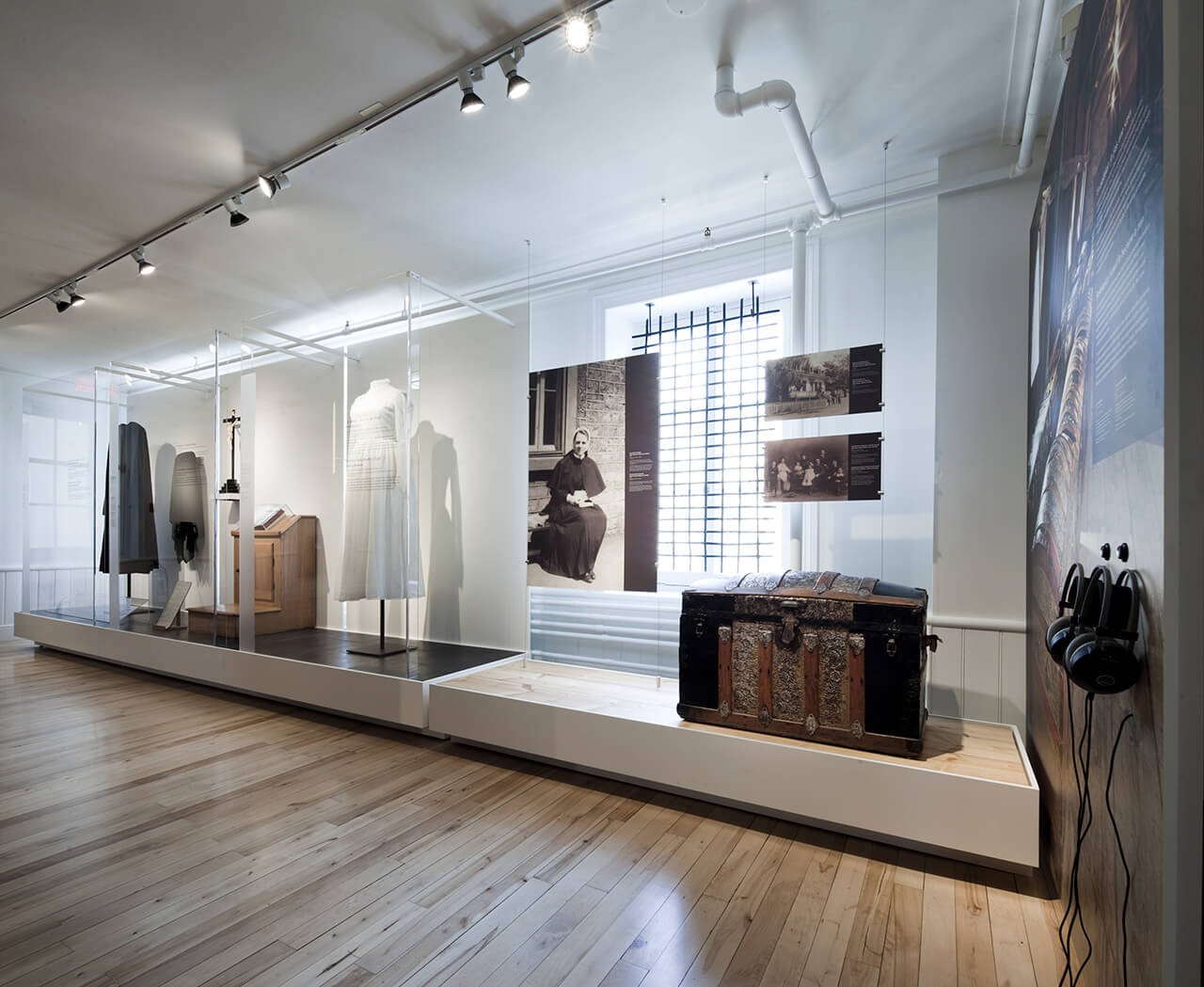 At the heart of each of the rooms, the spatial design enhances the essence of the subject on display. The focal points of the various spaces – a chapel, a bell, desks and a piano – are characterized by an architectural approach that highlights the vitality of life at the boarding school. The contemporary and refined manner of developing the exhibit bears witness to the museum's desire to display its religious collections in a new light and to commemorate the past in a present-day context.