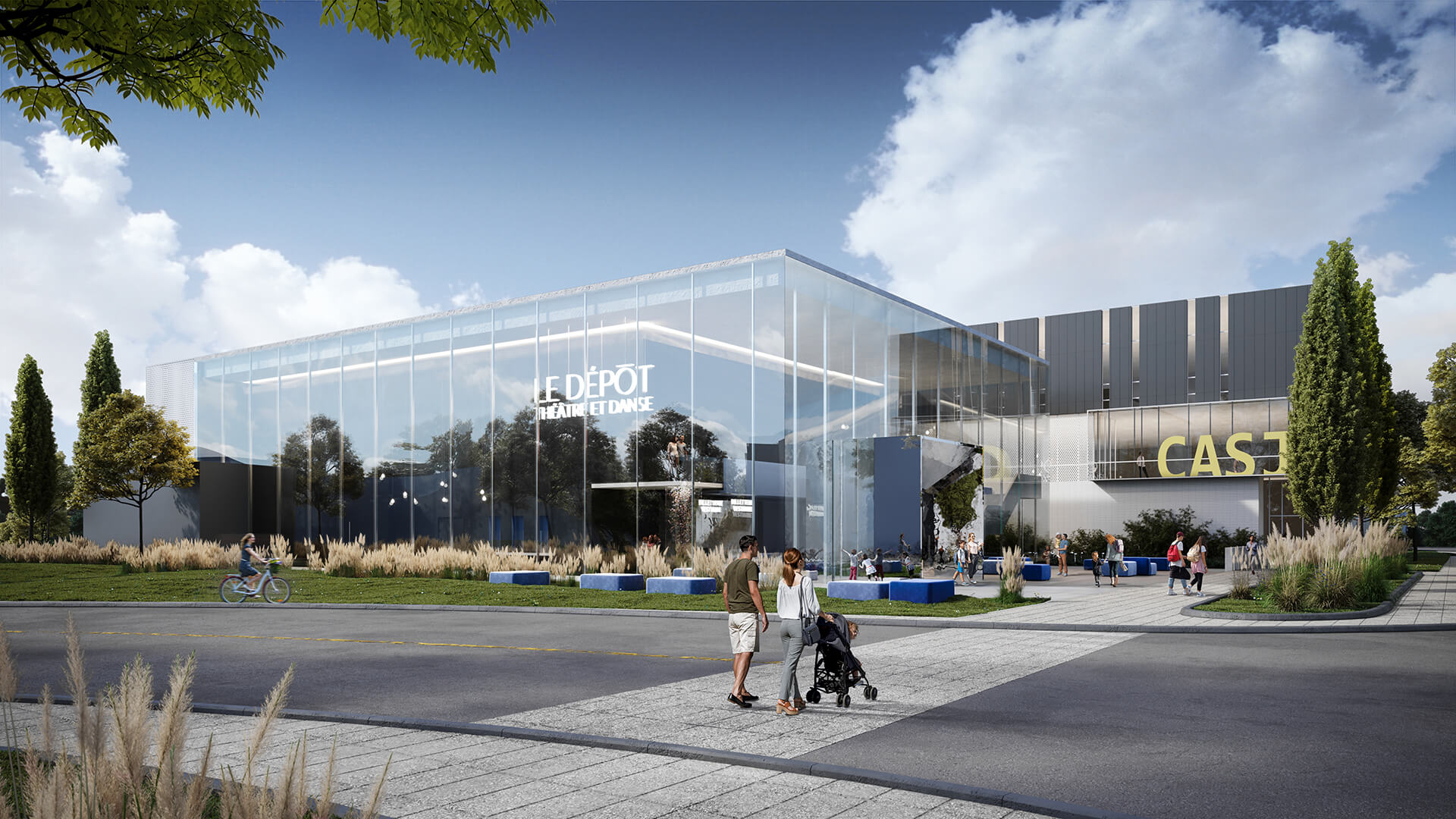 architecture + scenography
Le Dépôt
Our proposal for the development of a performance venue stems from a desire to showcase dance and theatre for children and young people by creating a pathway of sensory and inclusive experiences. Integrated into the building of the Centre des arts de la scène Jean-Besré, the proposed glass architecture reveals the spirit of the venue, namely its performance space, which would be called the "black box" and would be part of a play on the architectural space of the building designed by the firm Saucier+Perrotte that opened in 2008.
data sheet
Location
Sherbrooke
Year
2020
Client
City of Sherbrooke
Program
Concert hall (competition)
Category
Architecture, scenography, interior design
Area
1,600 m2
Consortium
Elema (structural engineering)
Ambioner (electromechanical engineering)
Mario Brien Inc. (technical scenography)
Genie+ (civil engineering)
3D modeling
Lunas 3D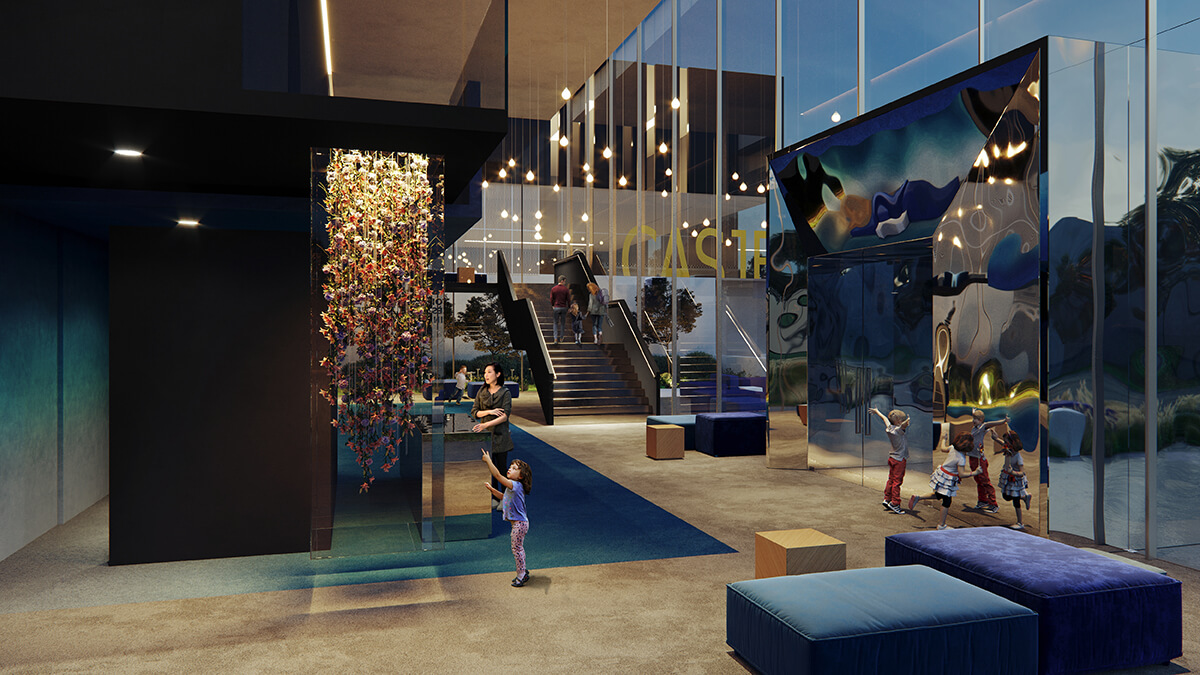 This new space is the setting for multiple cultural meetings and experiences in the performing arts. A guarantor of the arts, Le Dépôt harmoniously integrates the existing building in a subtle conceptual and architectural gesture so as to create a strong cultural whole, which nonetheless has distinct uses and management goals.
In order to meet the creation, production and performance needs of the new venue, a black-box type hall with variable configurations was proposed. The performance space was created in the central area to allow for the seamless and efficient movement of both artists and technicians as well as spectators. Thanks to thus layout, the hall can be adapted for a wide range of uses by creating micro-rooms within the black box itself.