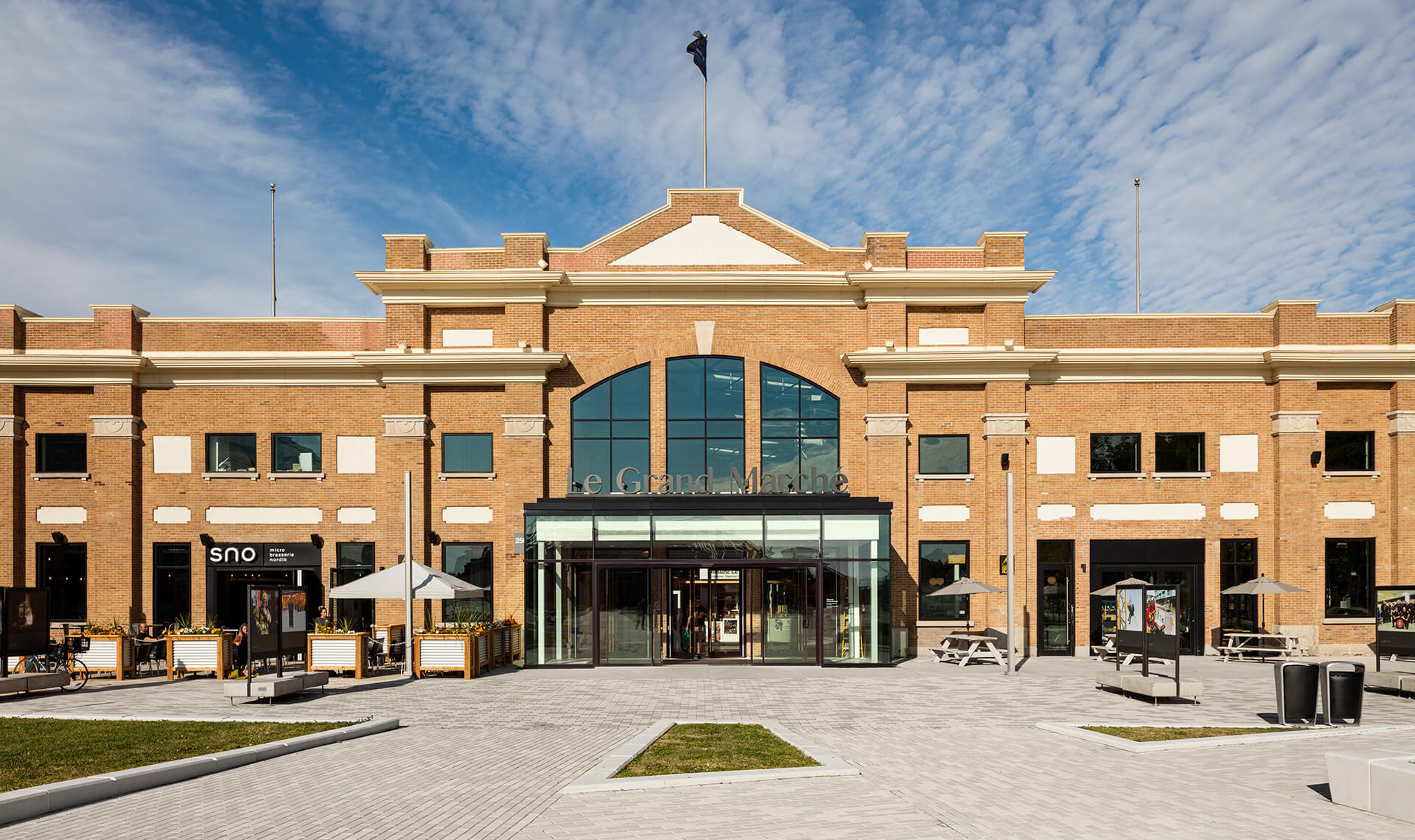 architecture + interior design
Le Grand Marché de Québec
Circum architecture and Atelier Pierre Thibault joined forces to create a unique meeting place where Quebec City residents can purchase fresh, local products. The new architecture of the Grand Marché de Québec highlights the built heritage of the building which formerly housed the Pavillon du commerce at Expocité by becoming an integral part of the existing structure, and even further magnifies it by showcasing its aesthetic features. The design for the new Quebec City market was rooted in the idea of the layout of a village with a succession of small buildings fronting the main street, various side streets and a central public square. The concept, which is based on an axial system for easy recognition, allowed for the creation of multiple meeting places while ensuring the seamless flow of visitors.
data sheet
location
Expocité, Quebec City, Canada
year
2019
program
Public market
category
Architecture, interior design
area
9,000 m2
collaborators
Atelier Pierre-Thibault (in consortium), EMS, WSP
photographe
Stéphane Groleau
recognitions
Ordre des architectes du Québec Awards of Excellence, winner in the "Heritage enhancement (repurposing)" category, 2020

Grands Prix du design Awards, winner in the "Commercial space – over 5,400 ft2" category, 2020
Grands Prix du design Awards, winner in the "Valorization of wood in interior design" category, 2020
MIPIM Awards, finalist in the "Best refurbished building" category, 2020
Mérites d'architecture de la Ville de Québec Awards, winner in the "municipal building – renovation or expansion" category, , 2021
Prix d'excellence Cecobois Awards, finalist in the "Interior design" category, 2021
Space Wizards Awards, winner in the "Commercial complex", Asia Pacific Design Center, China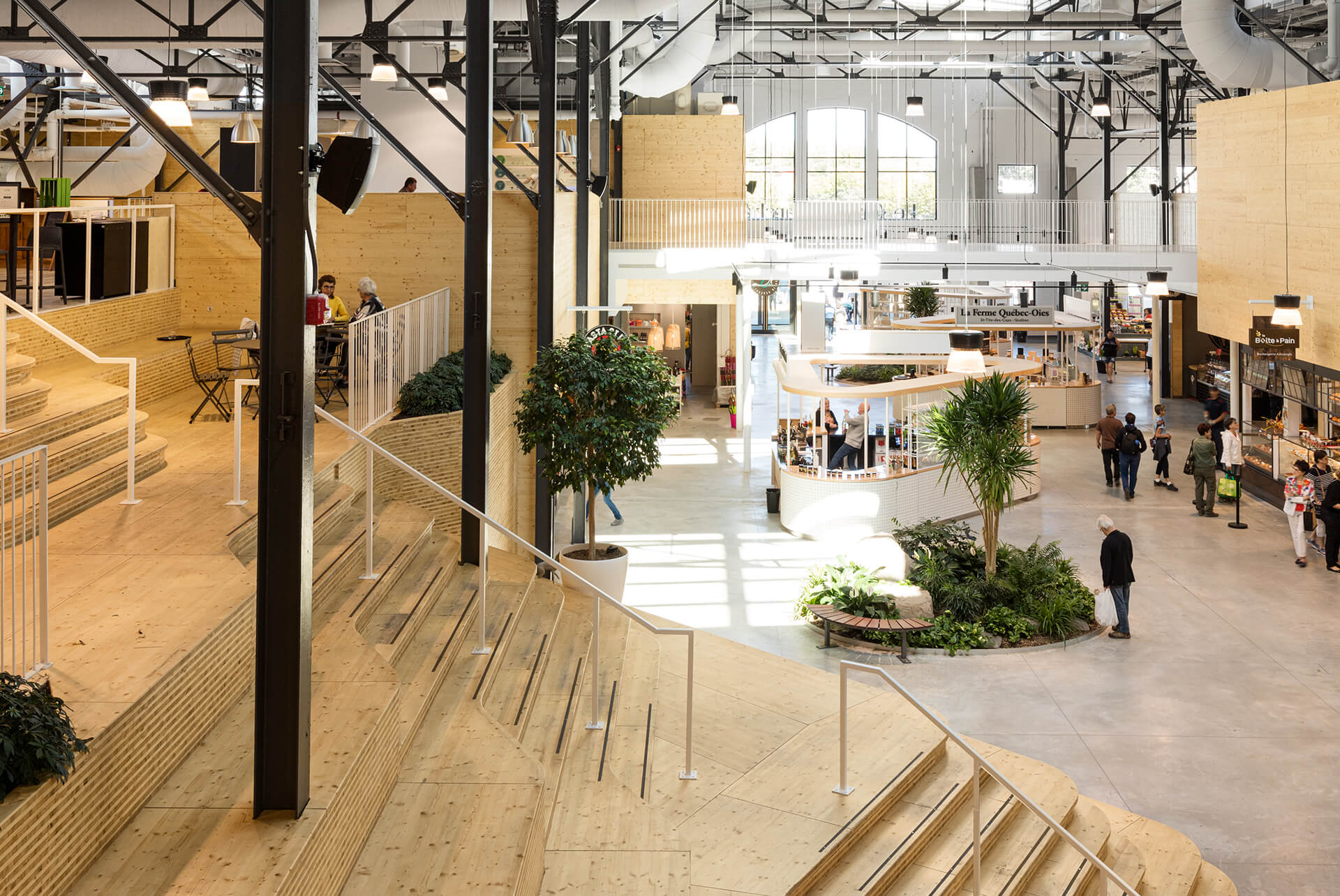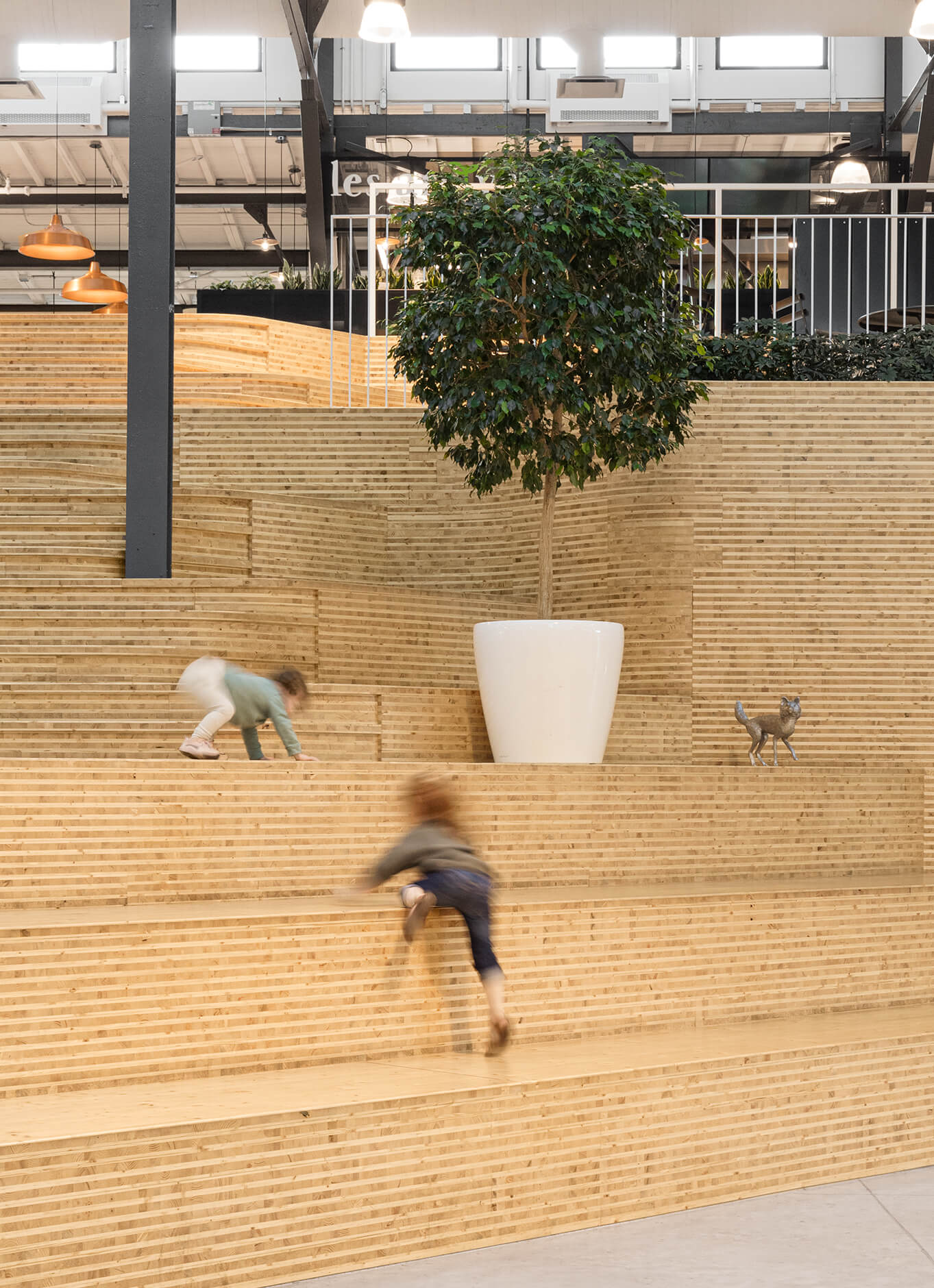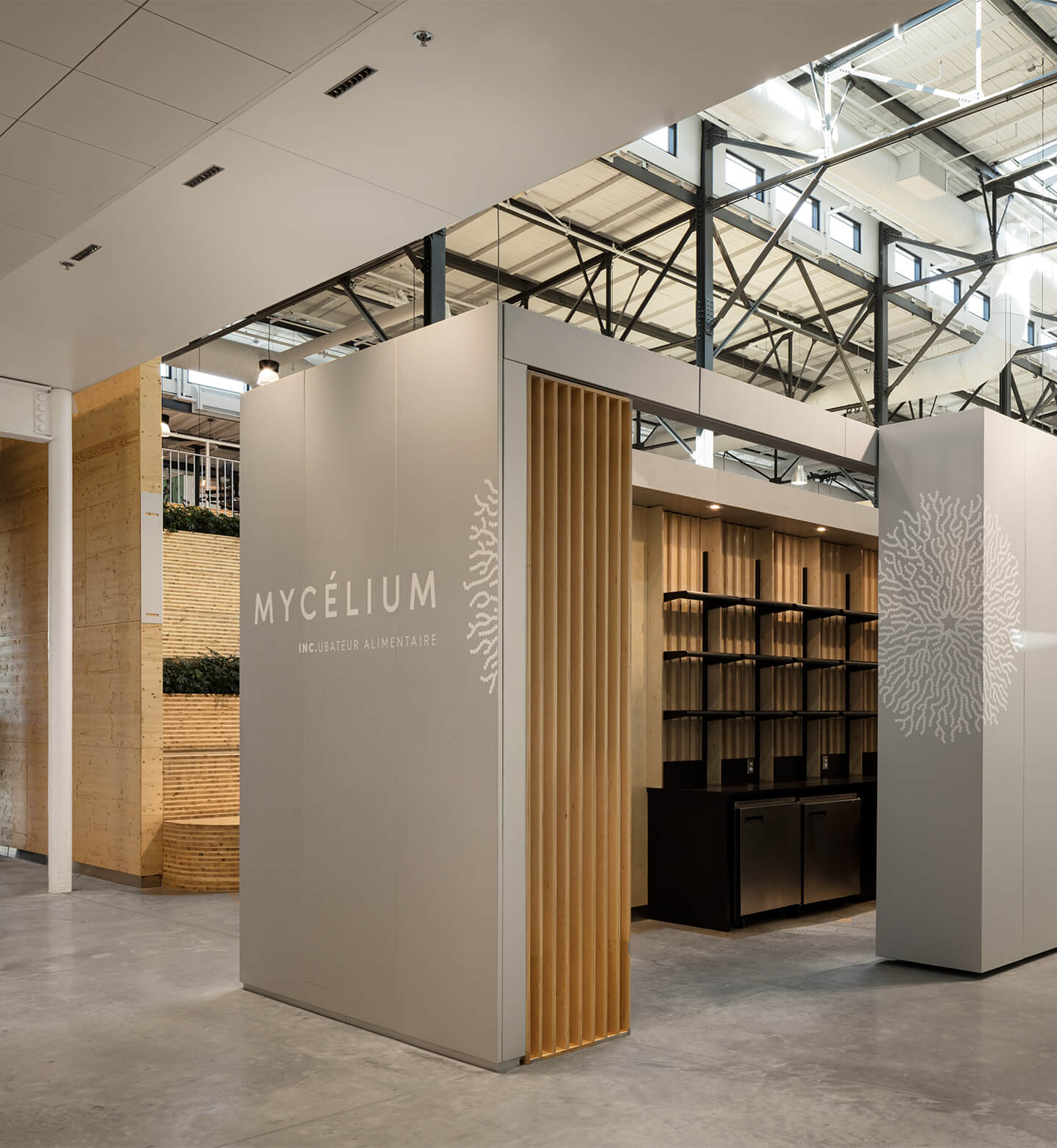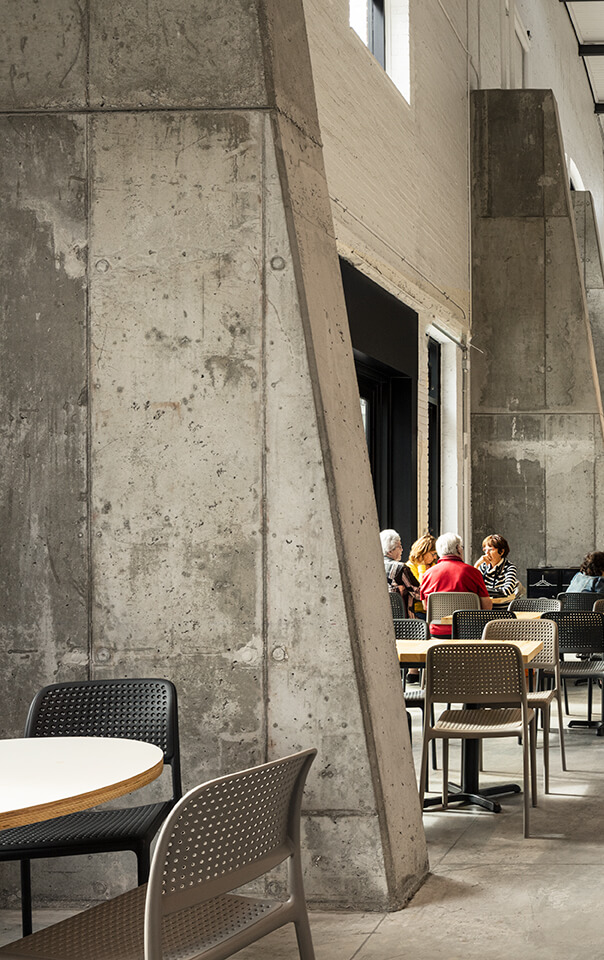 Created in the spirit of a third place, the market brings together various different types of shops, kiosks and stalls which change to match the passing seasons. In addition to an environment favouring soft, soothing shades, the market embraces biophilic design in architecture, a concept integrating numerous natural elements selected for their known benefits, such as natural light, wood and vegetation.