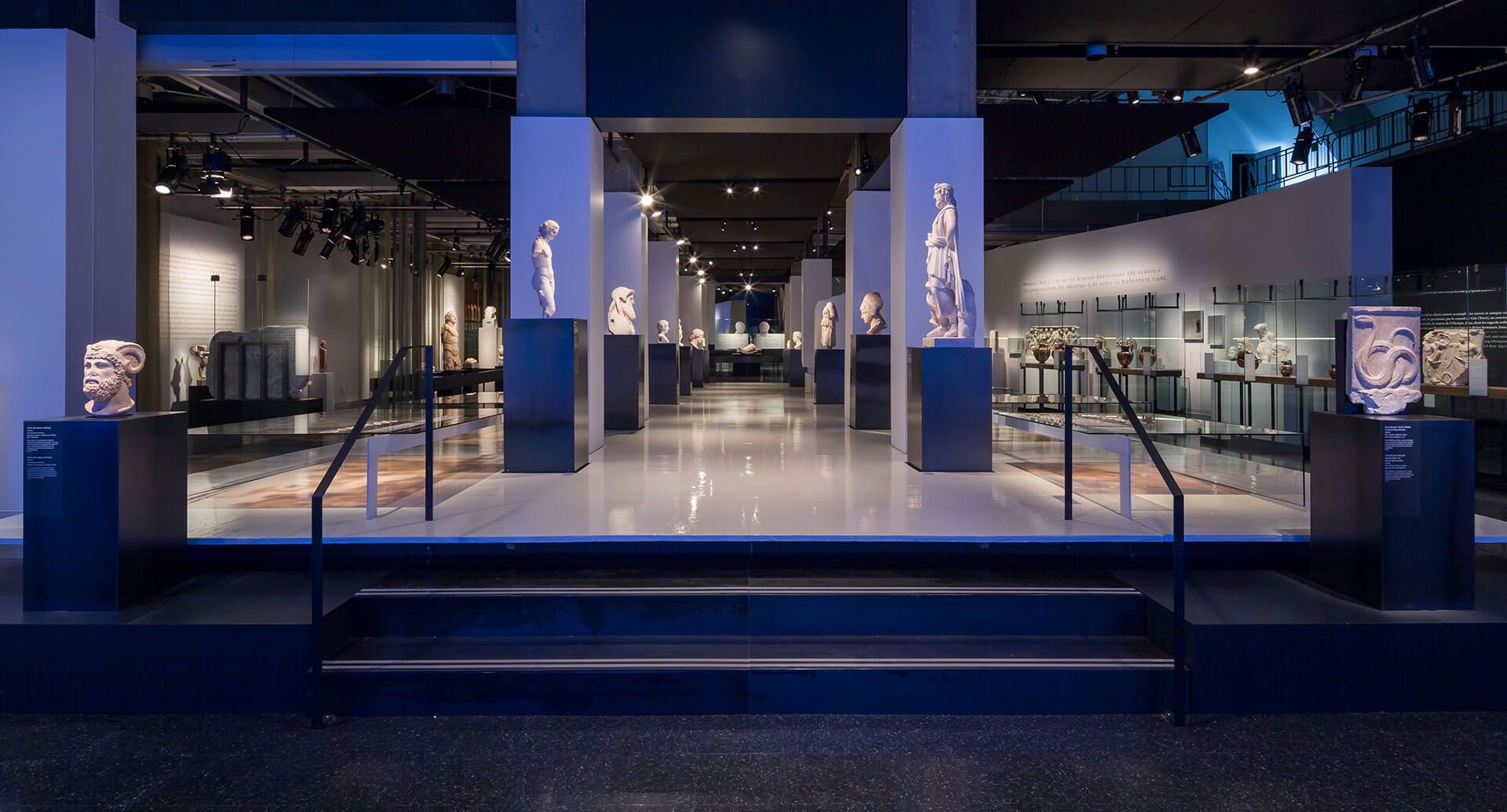 Masters of Olympus
The "Masters of Olympus" exhibition at the Musée de la Civilisation de Québec presents, for the first time in North America, sculptures, jewellery and ceramics from Berlin's Altes Museum collection, some of which are considered world masterpieces of Greco-Roman art. The design for the exhibit – entrusted to BISSON+CASTONGUAY – is structured around a major architectural constraint, namely a series of eight columns occupying the central area. Thanks to the addition of four more columns and a long, slanted platform, this colonnade has been turned into the ascent towards Mount Olympus featuring the twelve major gods from the Berlin collection. These elements combined give rise to a bright and spacious exhibition where visitors can wander easily among the scenographic installations, whose formal research and clean lines mirror the aesthetic qualities of the archaeological treasures on display.
data sheet
location
Musée de la civilisation, Quebec City, Canada
year
2014

program
Temporary exhibition

category
Scenography, museography

area
1,200 m2

collaborators
Daniel Castonguay (co-designer)
Sagaworld, 20k, StudioElement (audiovisual and multimedia production)
Concetti (cabinetmaking)
Paquebot design (graphic design)

photographer
Stéphane Groleau
recognitions
Grands prix du design Awards. Winner in the "Exhibition" category, 2014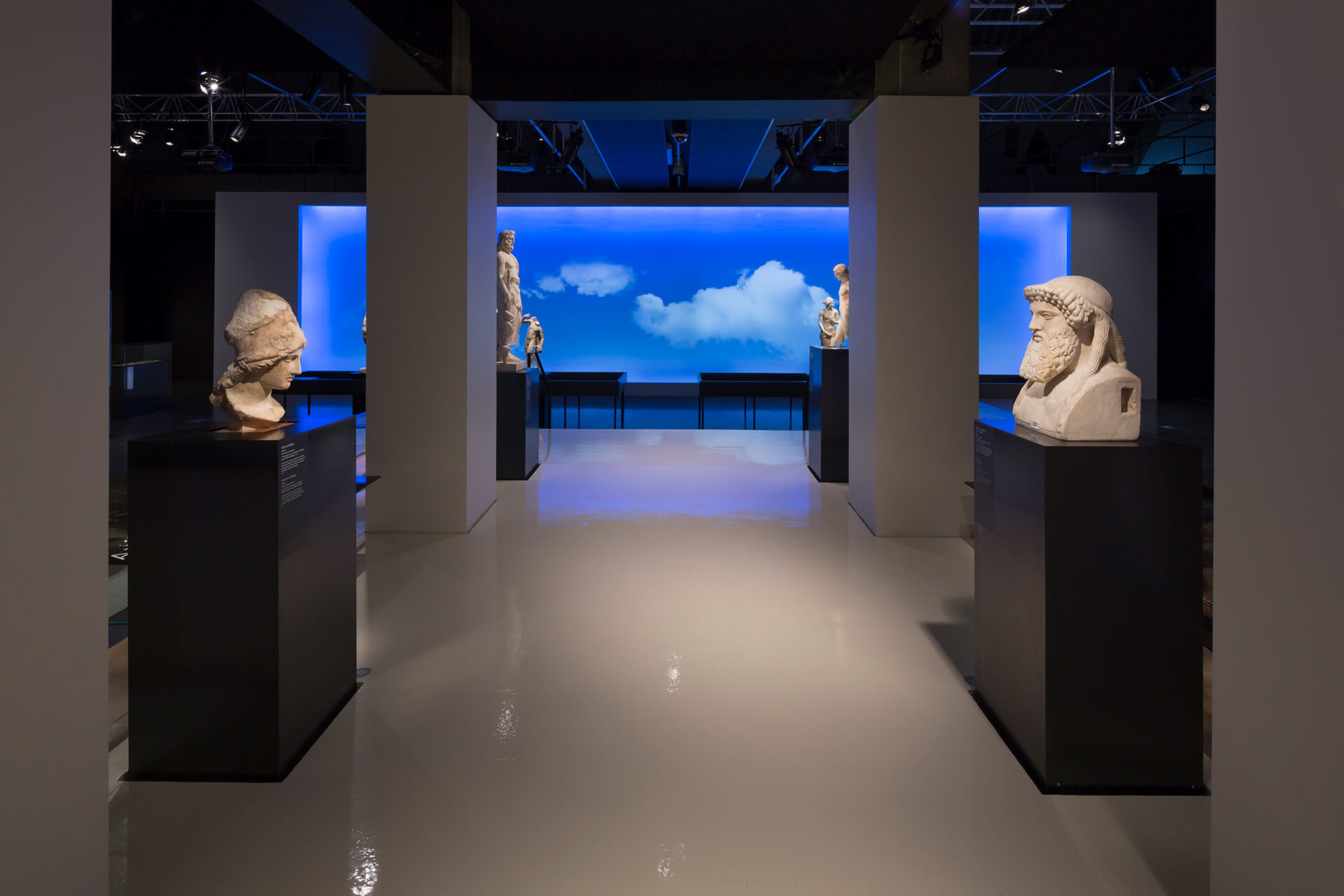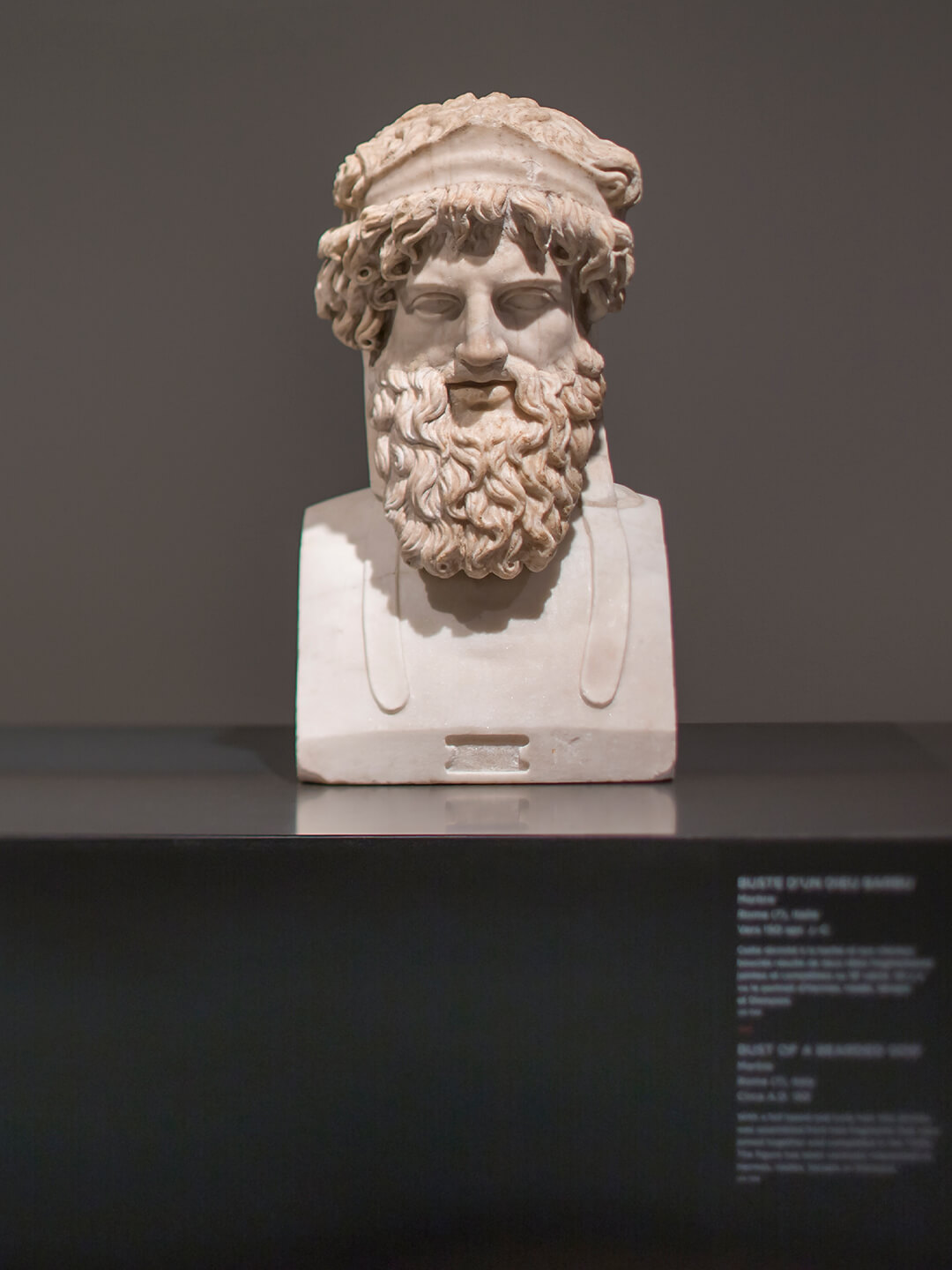 Epitomizing the importance of the exhibit's educational aspect, reproductions of works evoking the gods of Olympus by the great masters of old have been laminated onto horizontally suspended glass sheets. Their configuration and transparency afford an unrestricted view of the heart of the exhibit and guide visitors towards the powerful immensity of sky projected on a screen and the towering sculptures in long pools of black water, creating unusual and engaging perspectives and impressions.