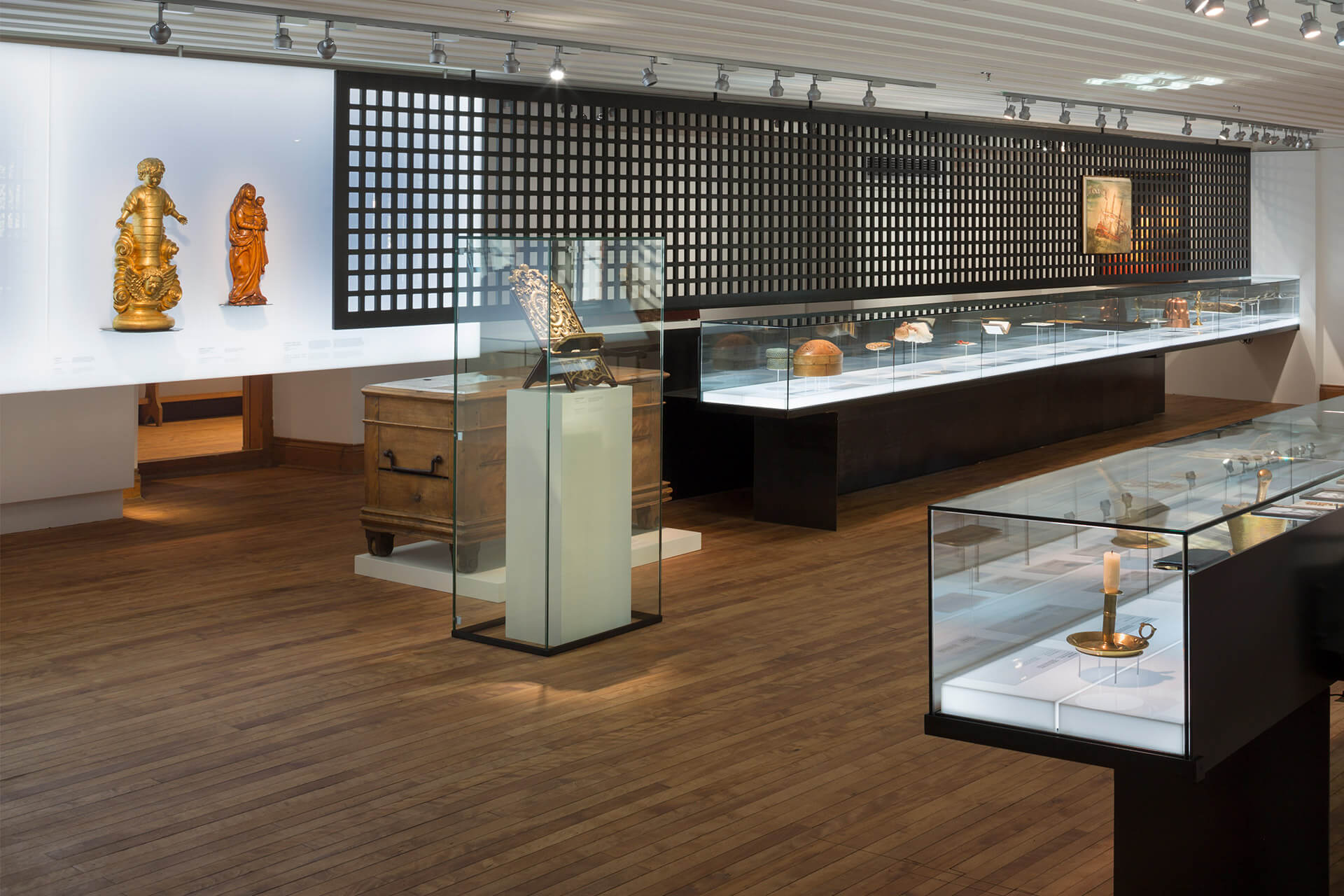 Monastère des Augustines Museum
We were entrusted with the commission of creating a museum within a heritage setting while preserving the site's authentic character and ensuring that the simple and deliberately frugal architecture is allowed space to breathe. Working with the set of parameters transmitted by a religious community whose noble purpose of nursing and healing the sick has received a considerable amount of praise, BISSON + CASTONGUAY temporarily appropriated the space to create an atmosphere of encounter with the Augustinian Sisters and their centuries-old mission.
In a concern for safeguarding the spirit of the place and to highlight the sheer untouched beauty of these historic spaces, we opted for a common thread in the form of a sober, luminescent display which creates a continuous sequence from one room to the next without it ever being irreversibly anchored. Floating one meter from the floor, the small corridor showcases, with a light touch, a distinctive collection of objects belonging to this religious community, some of them commonplace and others precious. The absolute beauty of the architecture can thus be more strongly felt, and the winding pathway of floating objects bears witness to a past defined by its both altruistic and laborious nature and testifies to the community's sacred mission.

data sheet
location
Quebec City, Canada
year
2015

program
Permanent exhibition

category
Scenography, museography

area
3000 m2

collaborators
Daniel Castonguay (co-designer)
Mario Brien, Caroline Ross, Michel Loiselle, Marylise Gagnon (audiovisual and multimedia production)
Concetti (cabinetmaking)
Paquebot design (graphic design)
photographer
Stéphane Groleau
recognitions
Canadian Interiors' Best of Canada Awards, winner in the "Permanent exhibition" category, 2017
Grands Prix du design du Québec Awards, winner in the "Permanent exhibition" category, 2015
Grand Prix award from the Société des Musées Québécois, 2015
Québec Religious Heritage Council Award of Excellence in the "Reuse" category, 2015