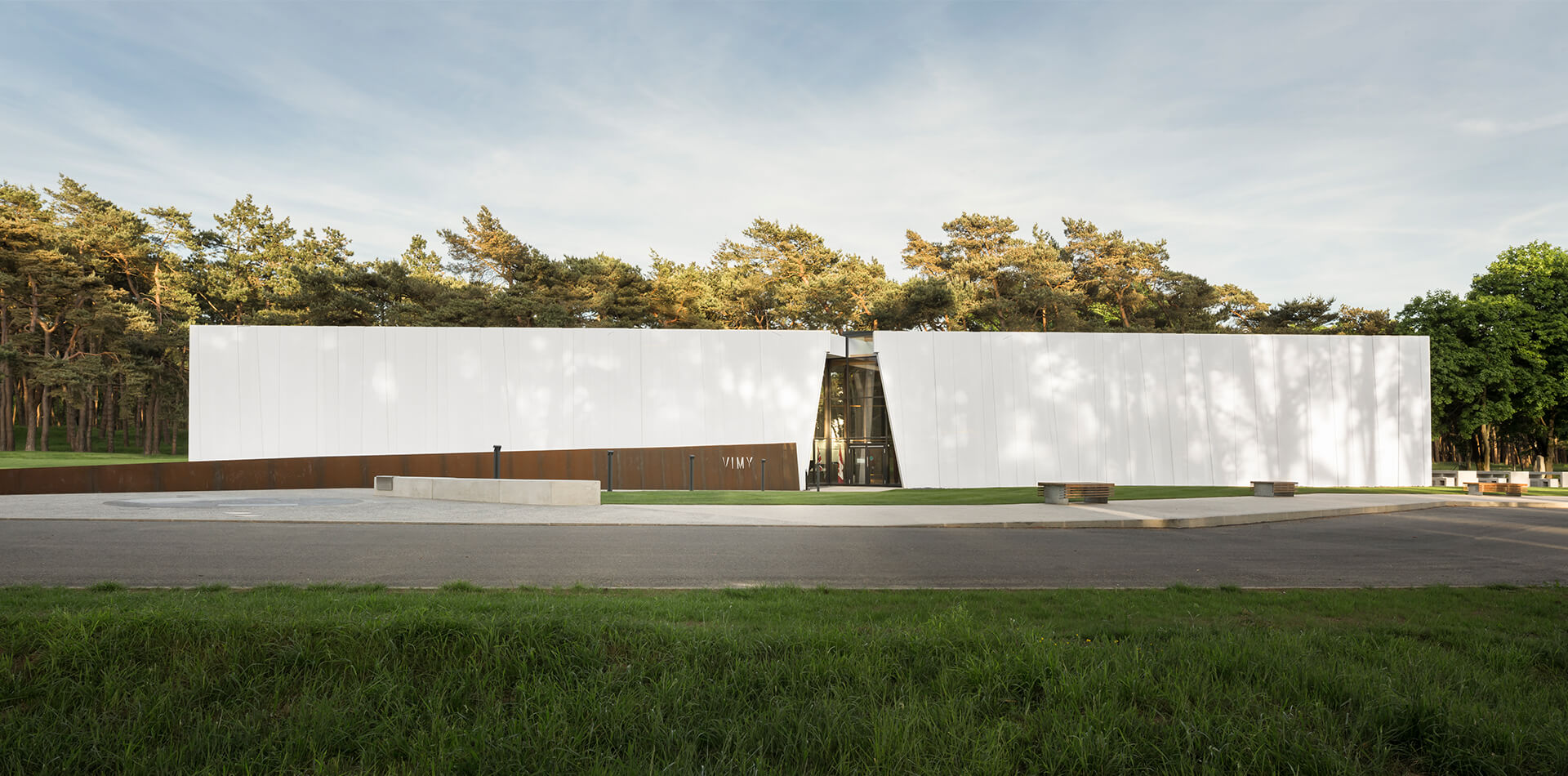 architecture + scenography
Canadian National Vimy Memorial Visitor Education Centre
To commemorate the Battle of Vimy Ridge and to mark the 150th anniversary of Canadian Confederation, Veterans Affairs Canada undertook to build a Visitor Education Centre on the site of the Canadian National Vimy Memorial. This project was also a part of the commemoration of the 100th anniversary of the First World War (1914-18). The project is located in a geographical and tourism area already replete with remembrance of this world historical event. In addition, it is one of just two national historic sites outside of Canada. The project seeks to provide various sectors of the public with a wide-ranging experience which brings together every element of the site, from discovering the site and its features to the history and meaning it embodies.
data sheet
place
Vimy, France
year
2016

program
Interpretation centre, permanent exhibition, functional areas and technical spaces

category
Architecture, museography, interior design

area
720 m2

collaborators
Robertson Martin Architects, JLA, Aviva Silbert
photographer
Stéphane Groleau

recognitions
Ordre des architectes du Québec Awards of Excellence, finalist in the "Cultural buildings" category, 2017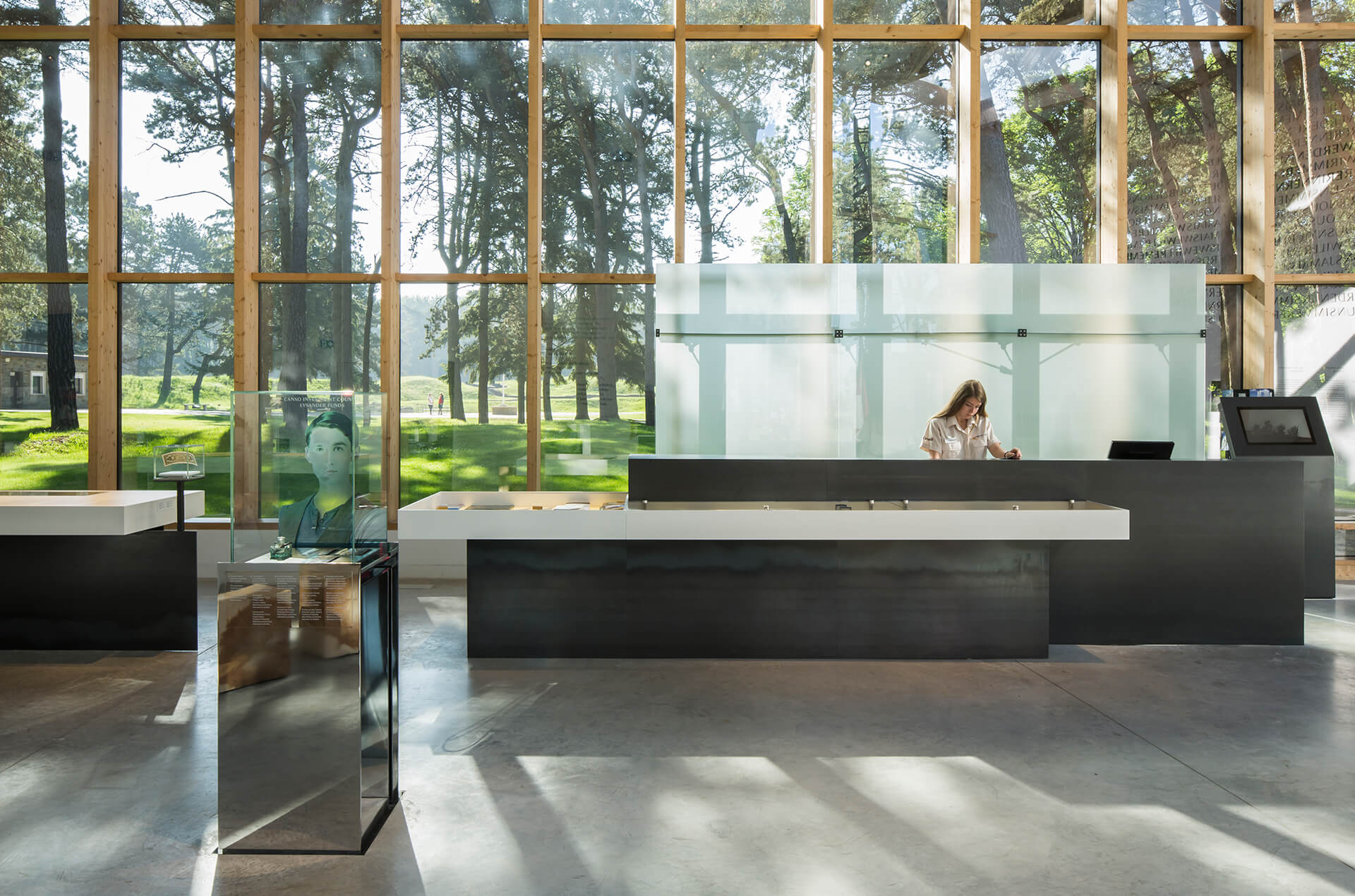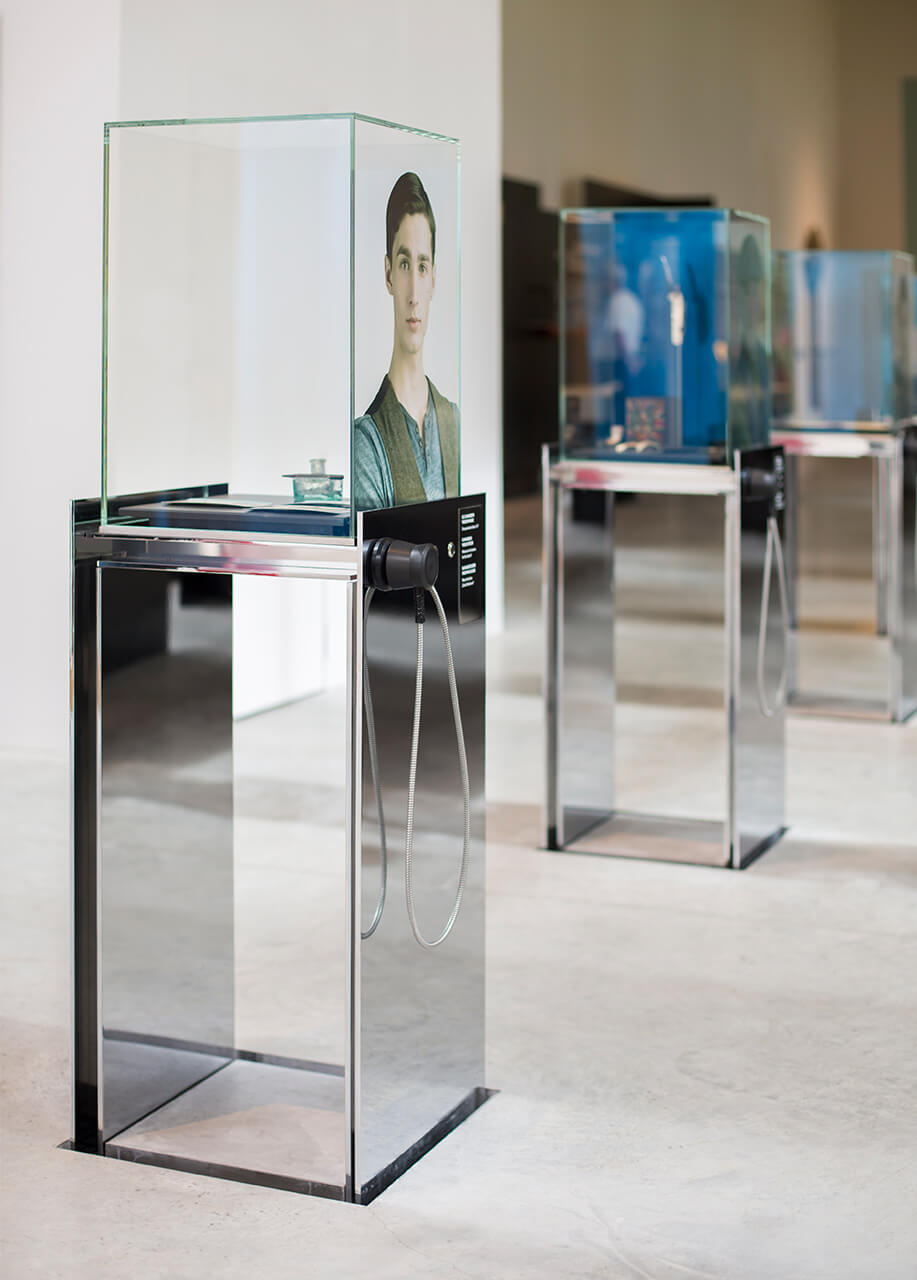 The Site and the Exhibition Form a Whole
The concept of the project is based on integrating and interrelating the interpretation of the exhibition space with the battle-scarred landscape of the Canadian National Vimy Memorial. With its wall of windows, an interpretive element unique to the Canadian commemorative project, the content of the exhibition draws on the power and emotion that the still-intact site generates.

A Humanist Approach
The exhibition concept adopts a humanist approach. The exhibition is oriented around a true vehicle of sympathy, the memory of the men and women who fought at Vimy. More didactic themes are addressed throughout this central installation.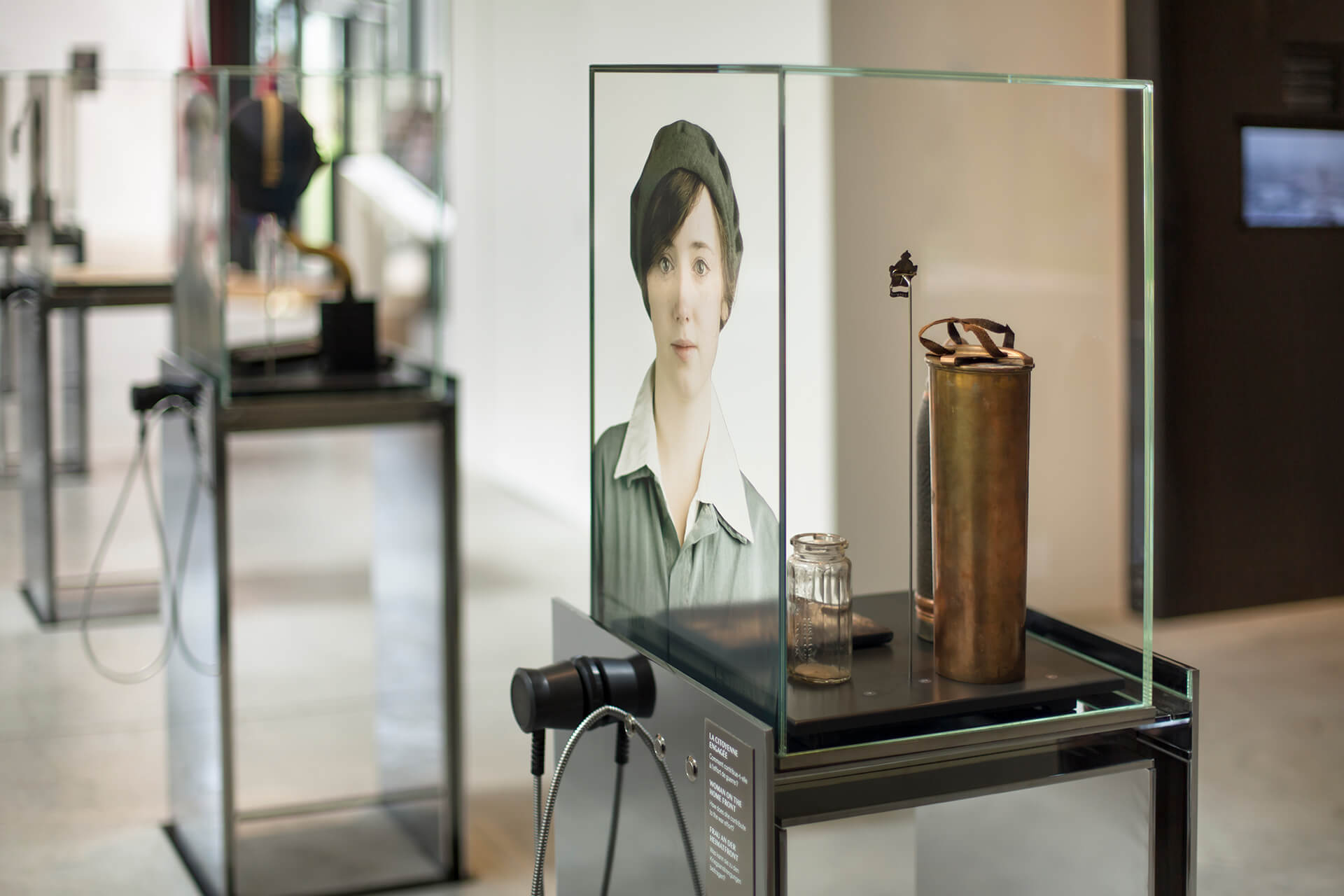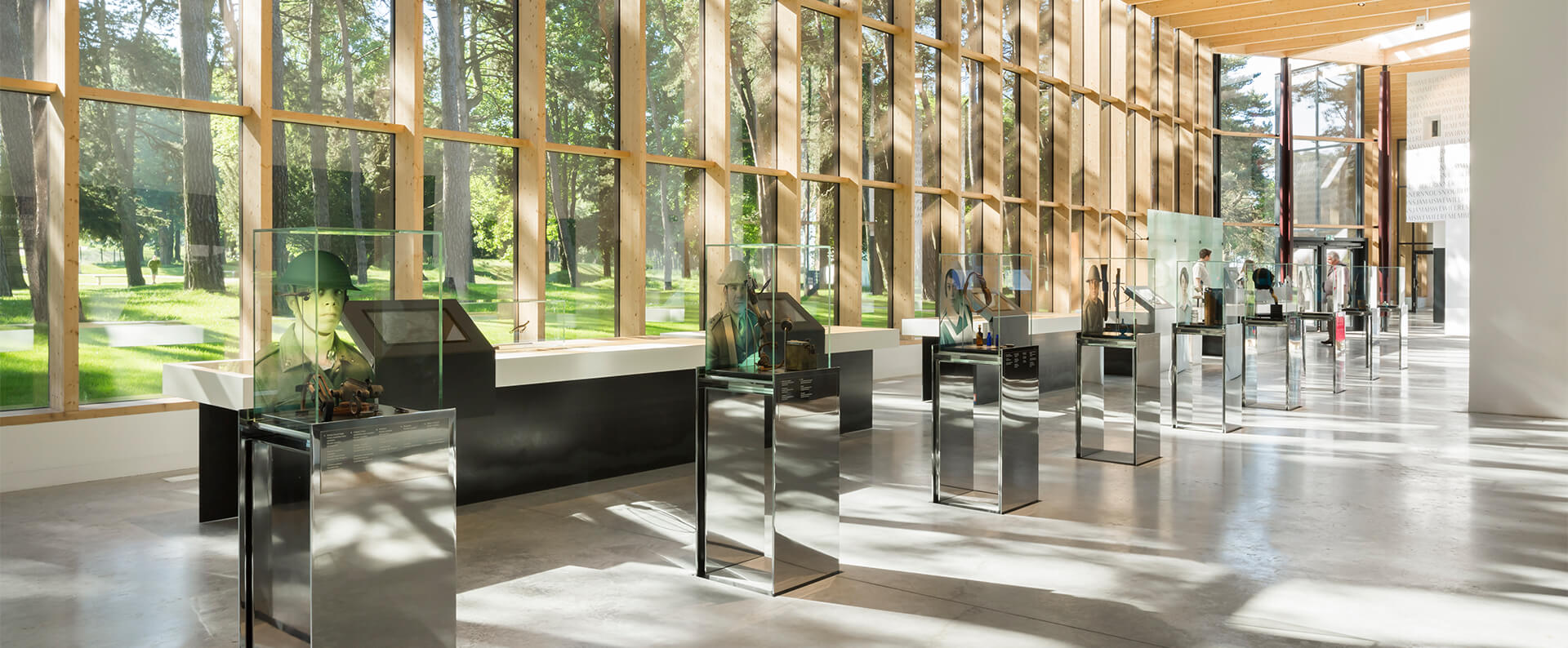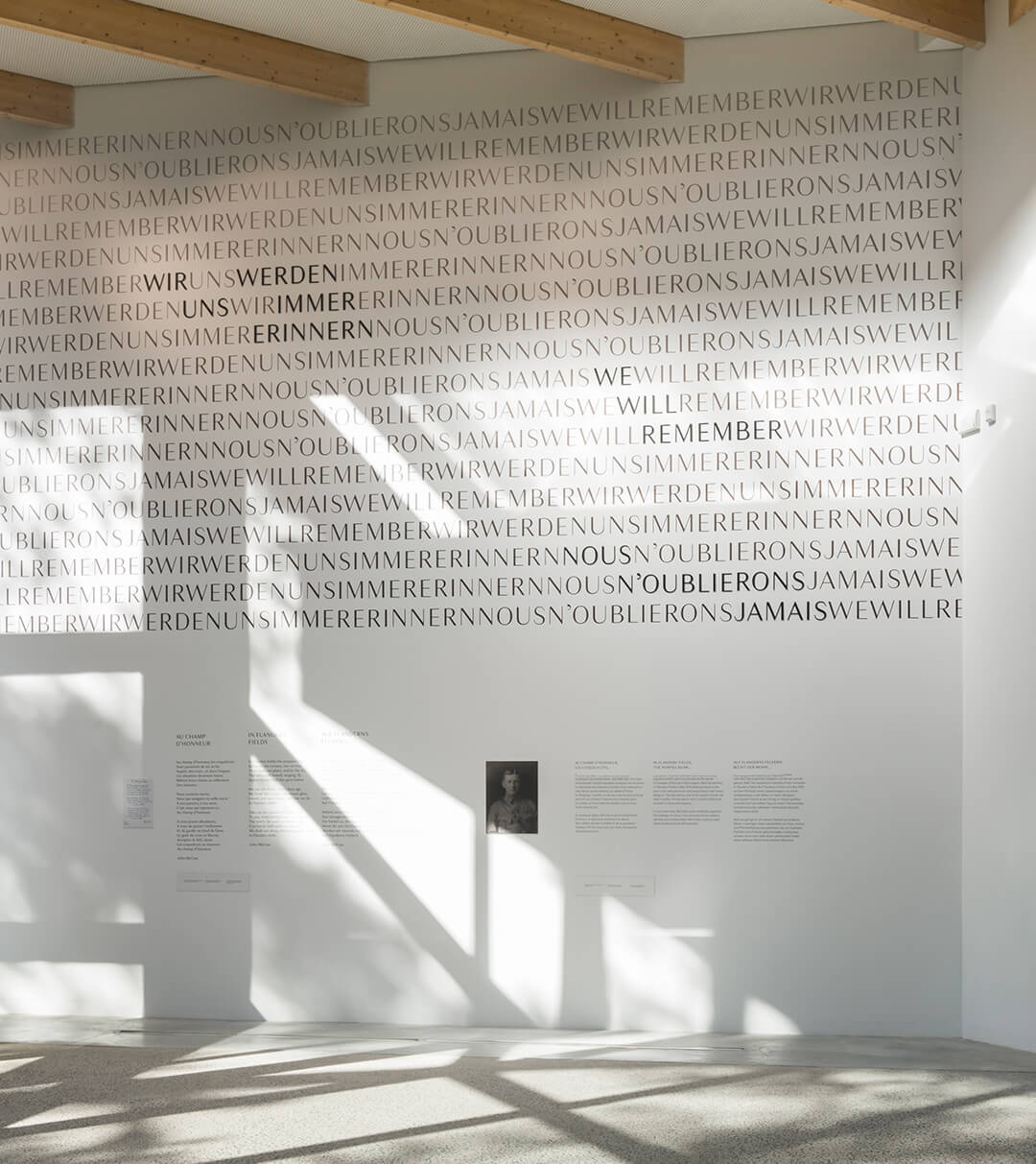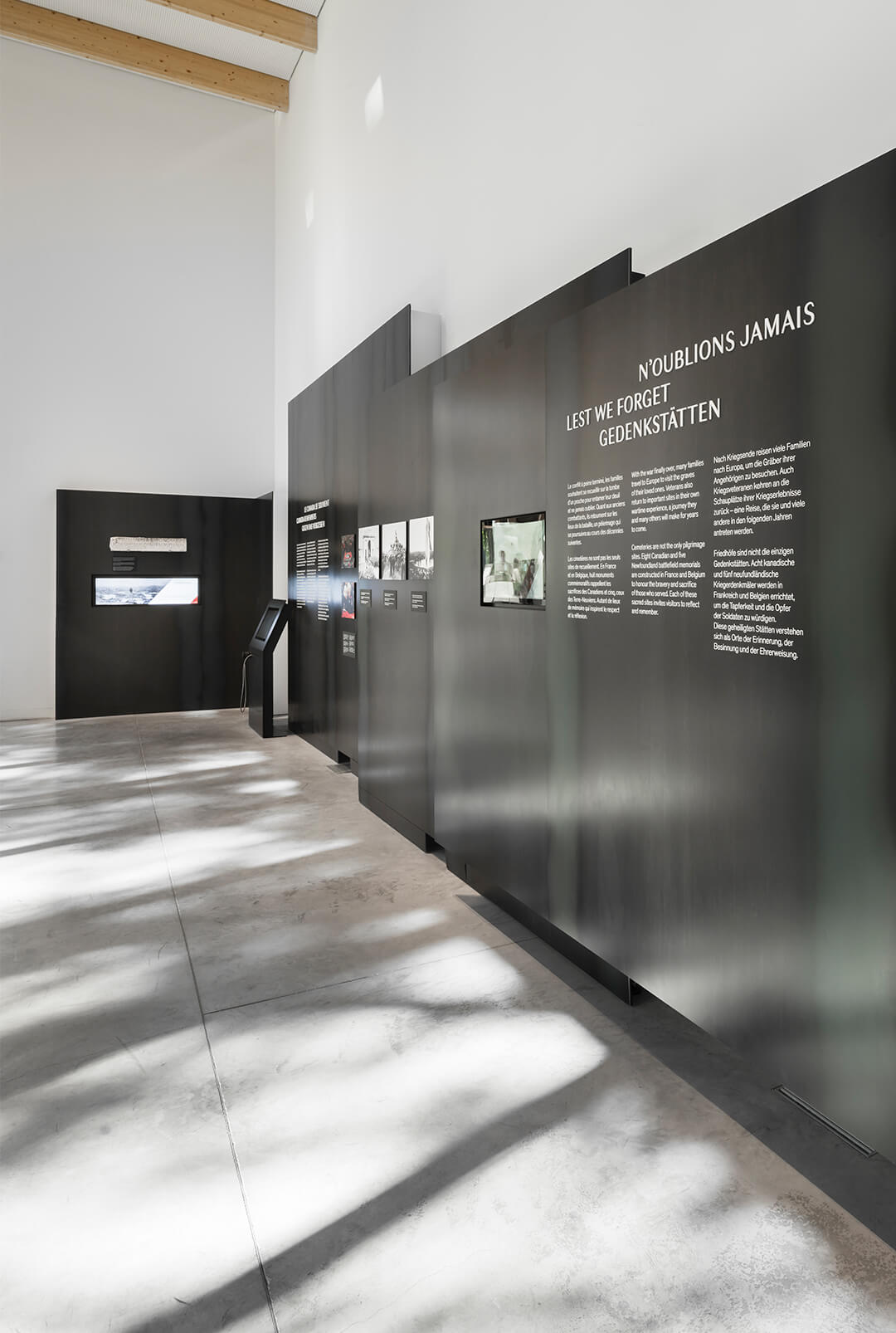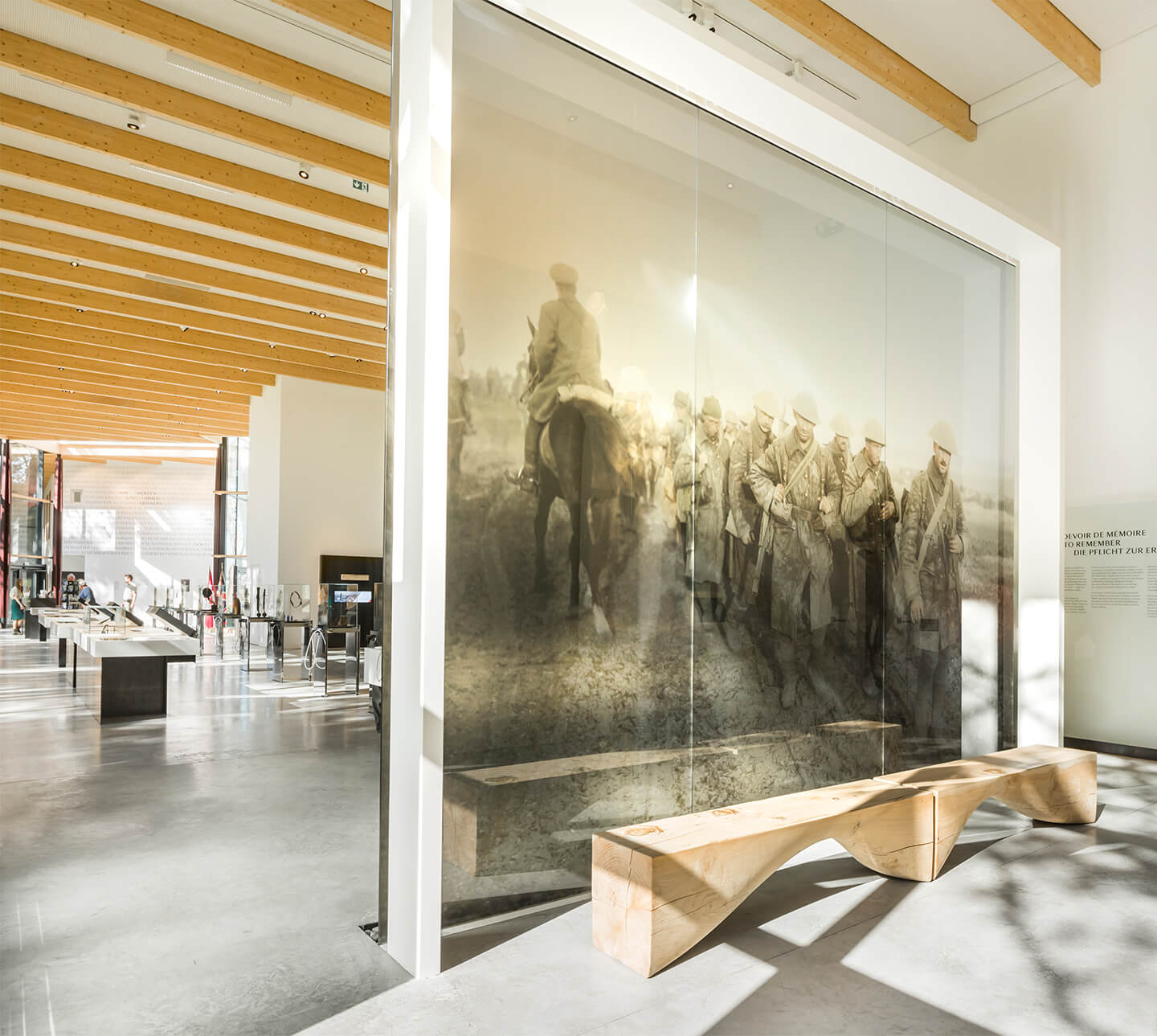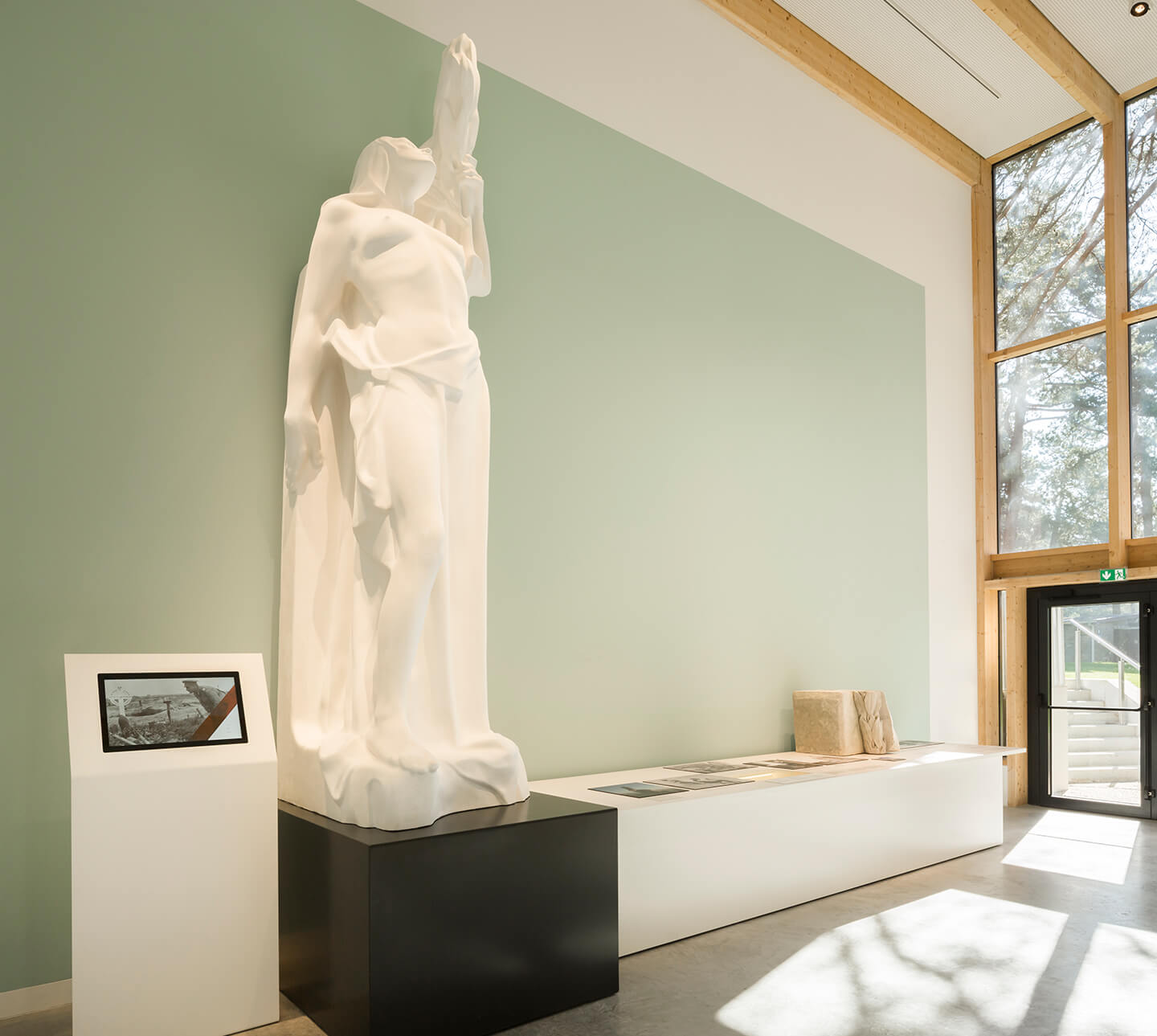 "Having to accommodate stakeholders at several different levels, the architecture/museography/scenography team was able to grasp, from the very first sessions, the idea and spirit behind the presentation of the place and the message that it was to convey. They designed the building and its permanent exhibition to make it an emblematic place and a media tool for different audiences, delivering an exceptional overall experience while meeting tight deadlines and staying within a relatively modest budget."
Michel Langlois
Project Manager for Major Crown Projects, Government of Canada