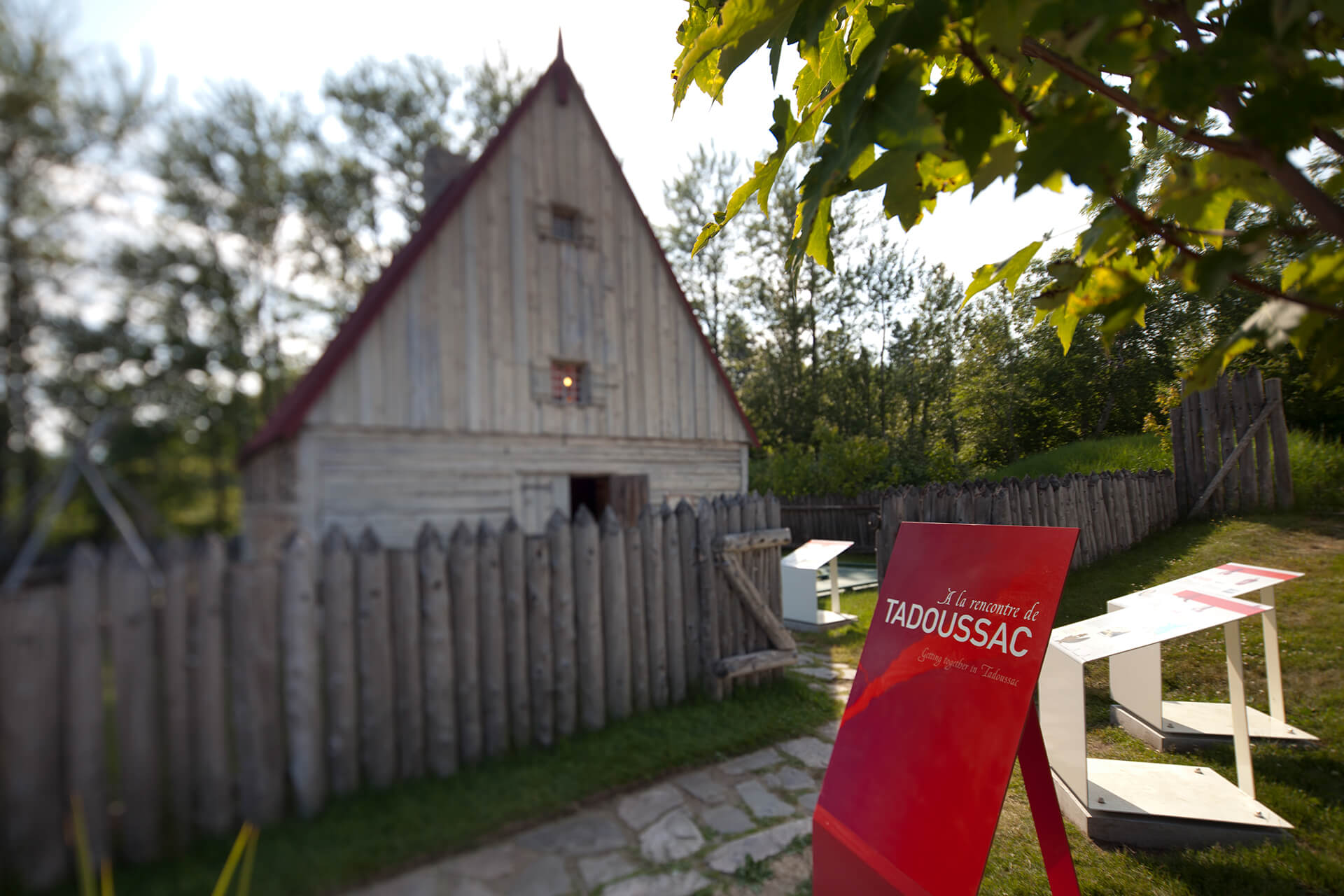 Tous au poste !
The Chauvin Post in Tadoussac is North America's first trading post and a tourist destination steeped in culture due to the historical significance of the site and building. The renewal of the permanent exhibition served not only to update its content, but also to showcase the trading post's architecture – Canada's first attempt at historical re-enactment – as the exhibit's centrepiece.
It is through a modern and congenial museum design incorporating information technology that the space and artefacts are showcased in a way that provides a distinctive and original interpretation of the Chauvin Trading Post.
data sheet
location
Chauvin Trading Post, Tadoussac, Canada
year
2010

program
Permanent exhibition

category
Scenography, museography

area
60 m2

collaborators
Maelström Créatif
Patri-Arch
Concetti (cabinetmaking)

photographer
Stéphane Groleau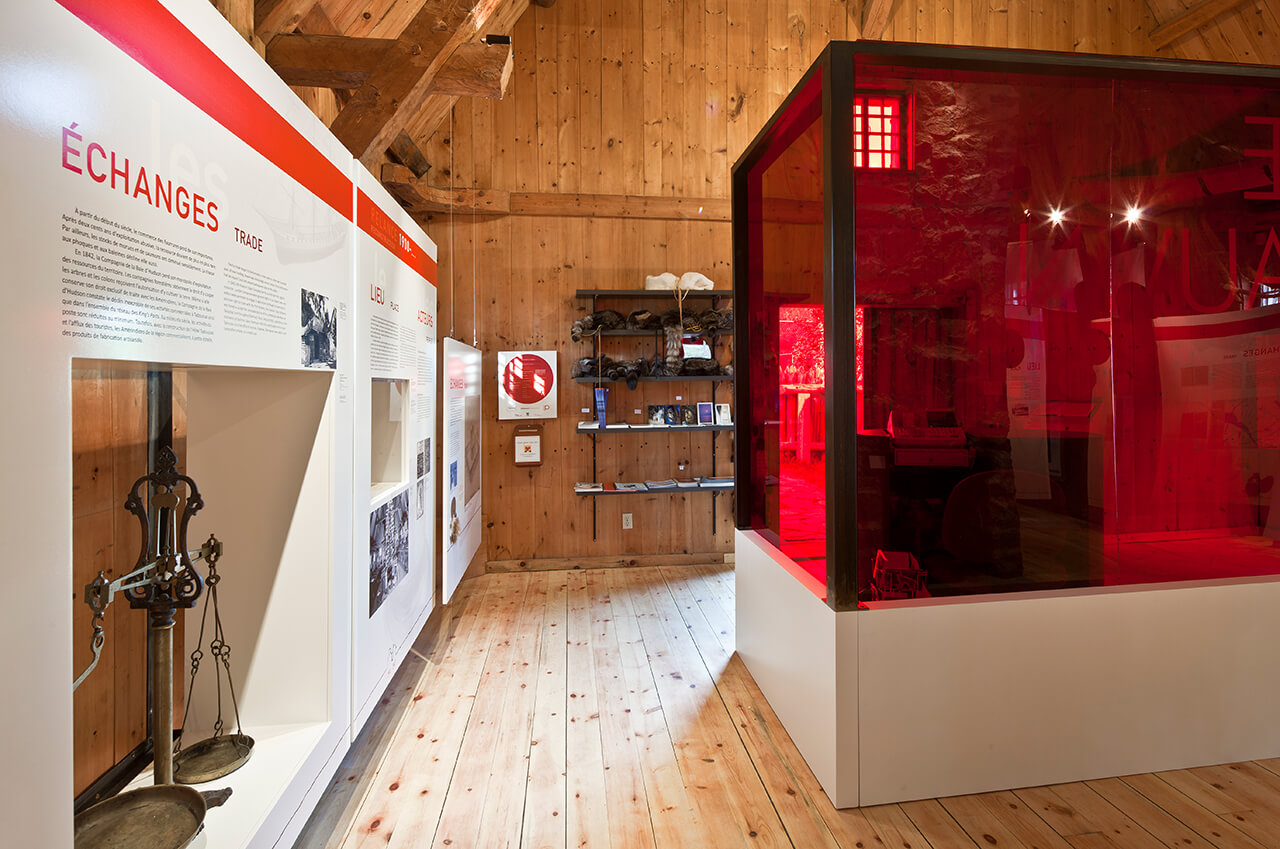 The chronological and thematic aspects of the fur trading post's continued presence over several centuries are also represented by a historic band that encircles the entire exhibit.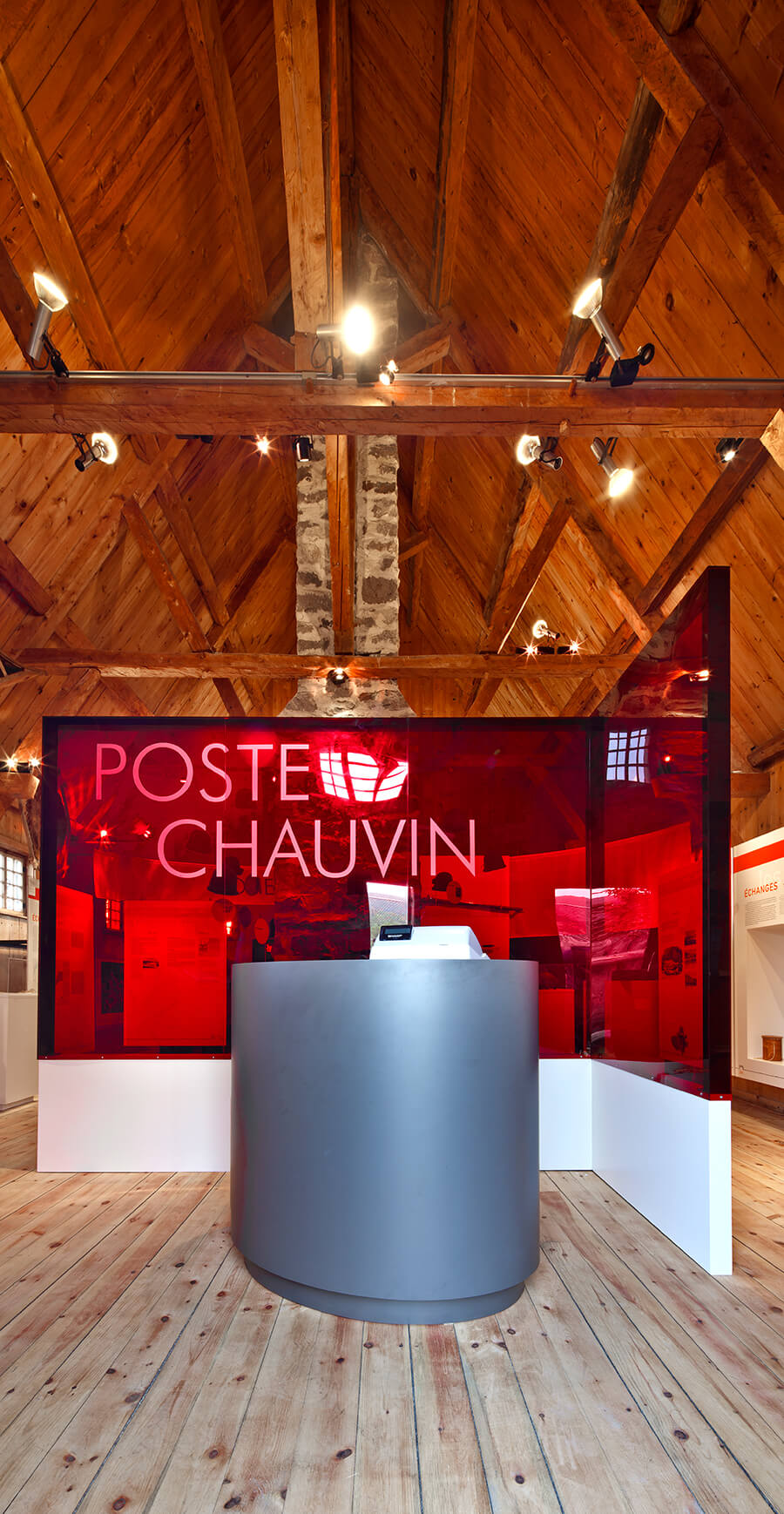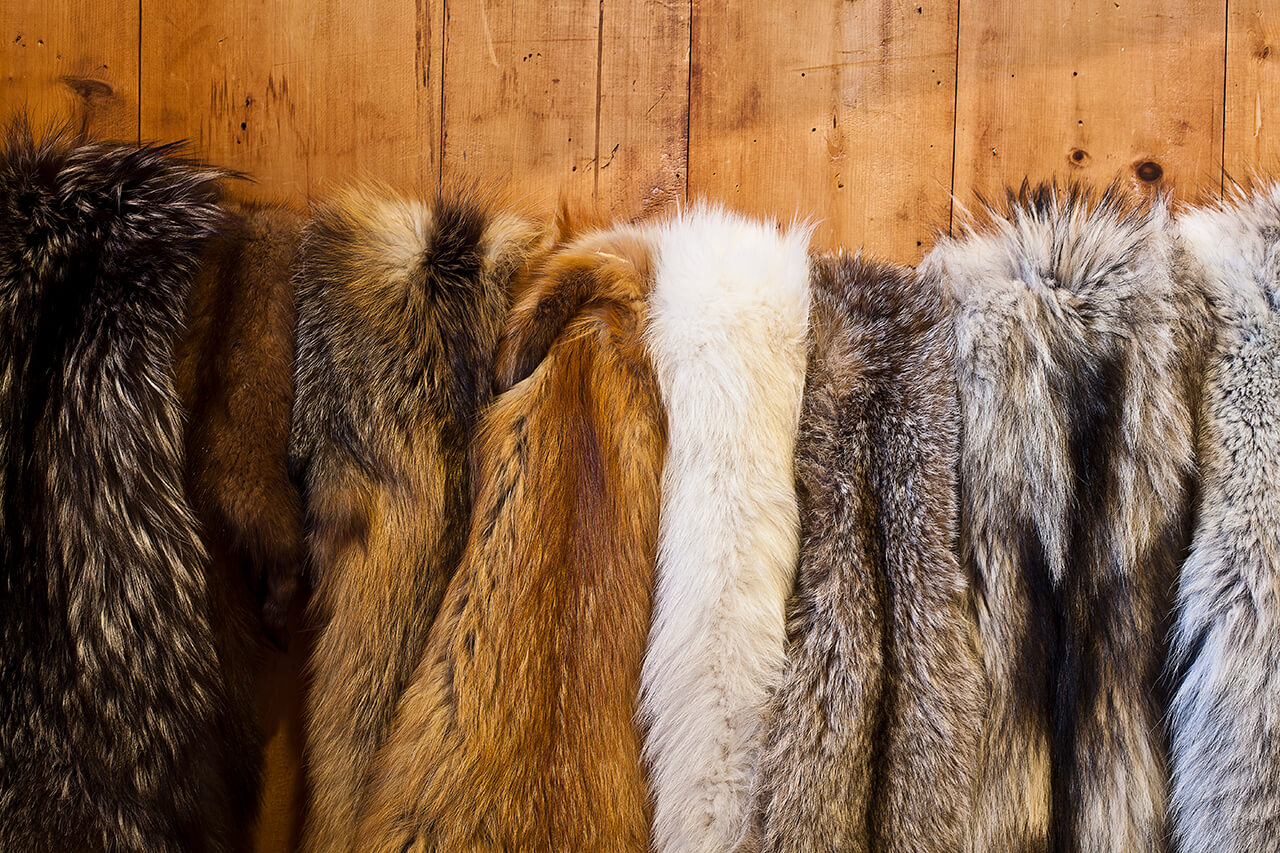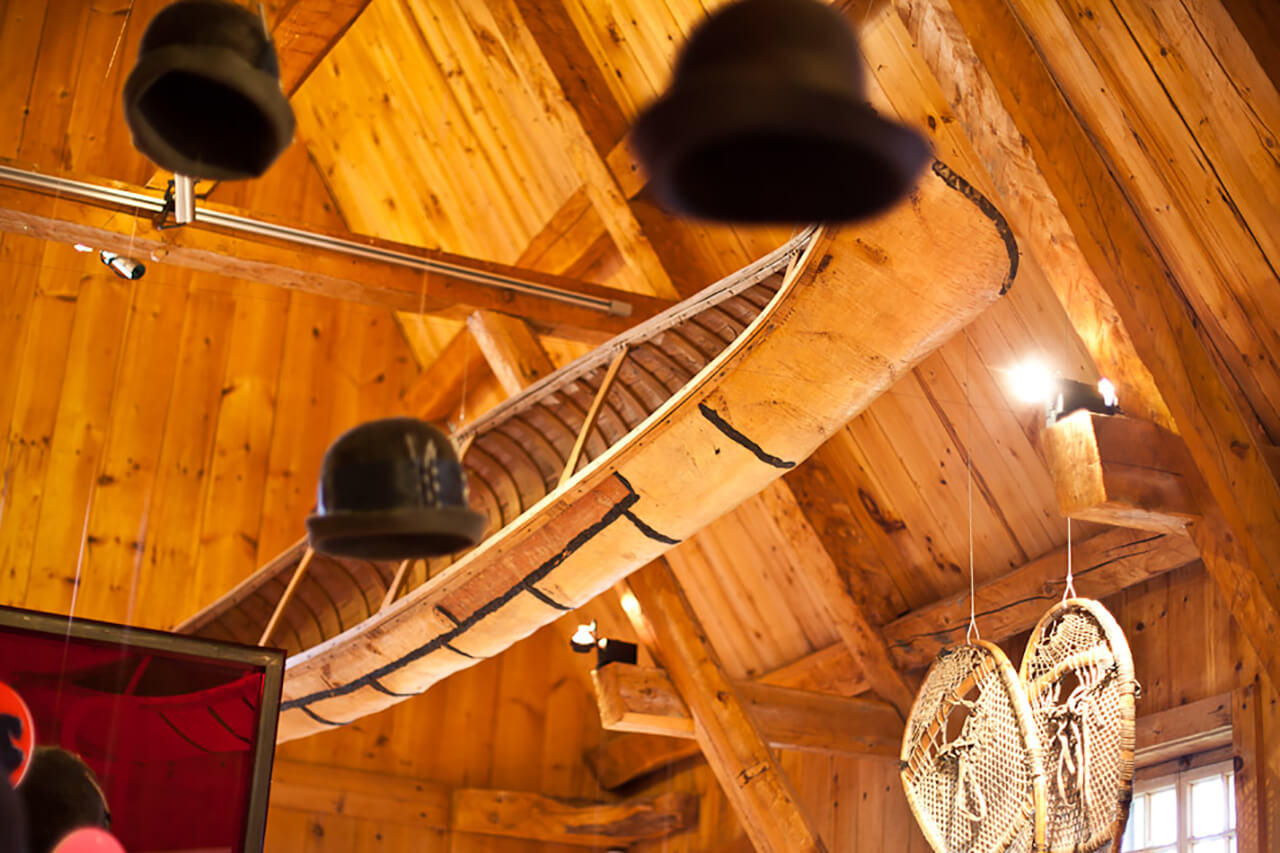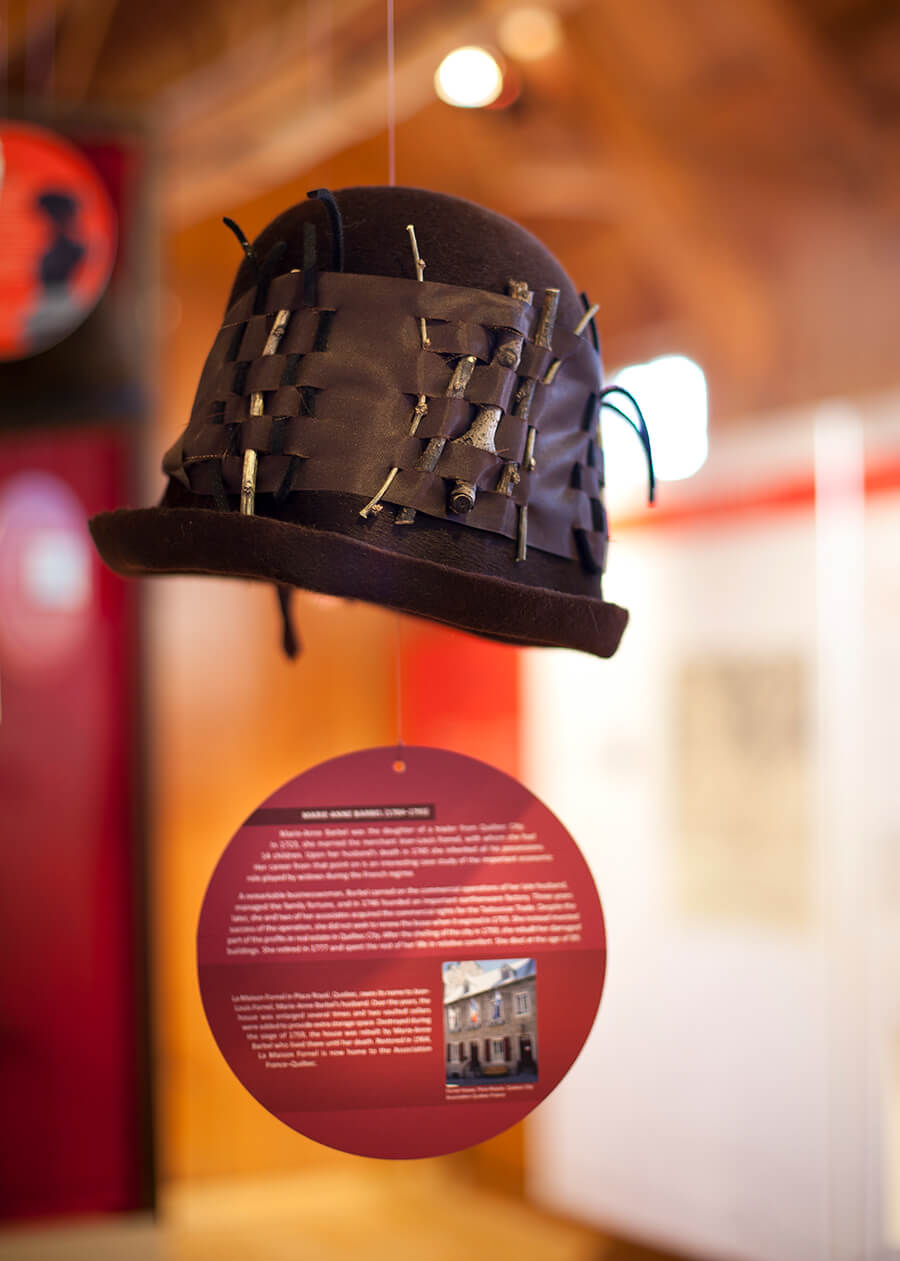 A true crossroads for encounters and exchange, the Post called for the development of a museum concept that reflected its identity, embodying at once tradition and modernity. The exhibition is structured not only around the content, but also the surrounding museography with a central fireplace where various key figures in the history of Tadoussac and the Chauvin Post met and chatted. Personified by hats, these historic figures set the pace for the exhibition following a historical narrative that highlights the site's continuity.