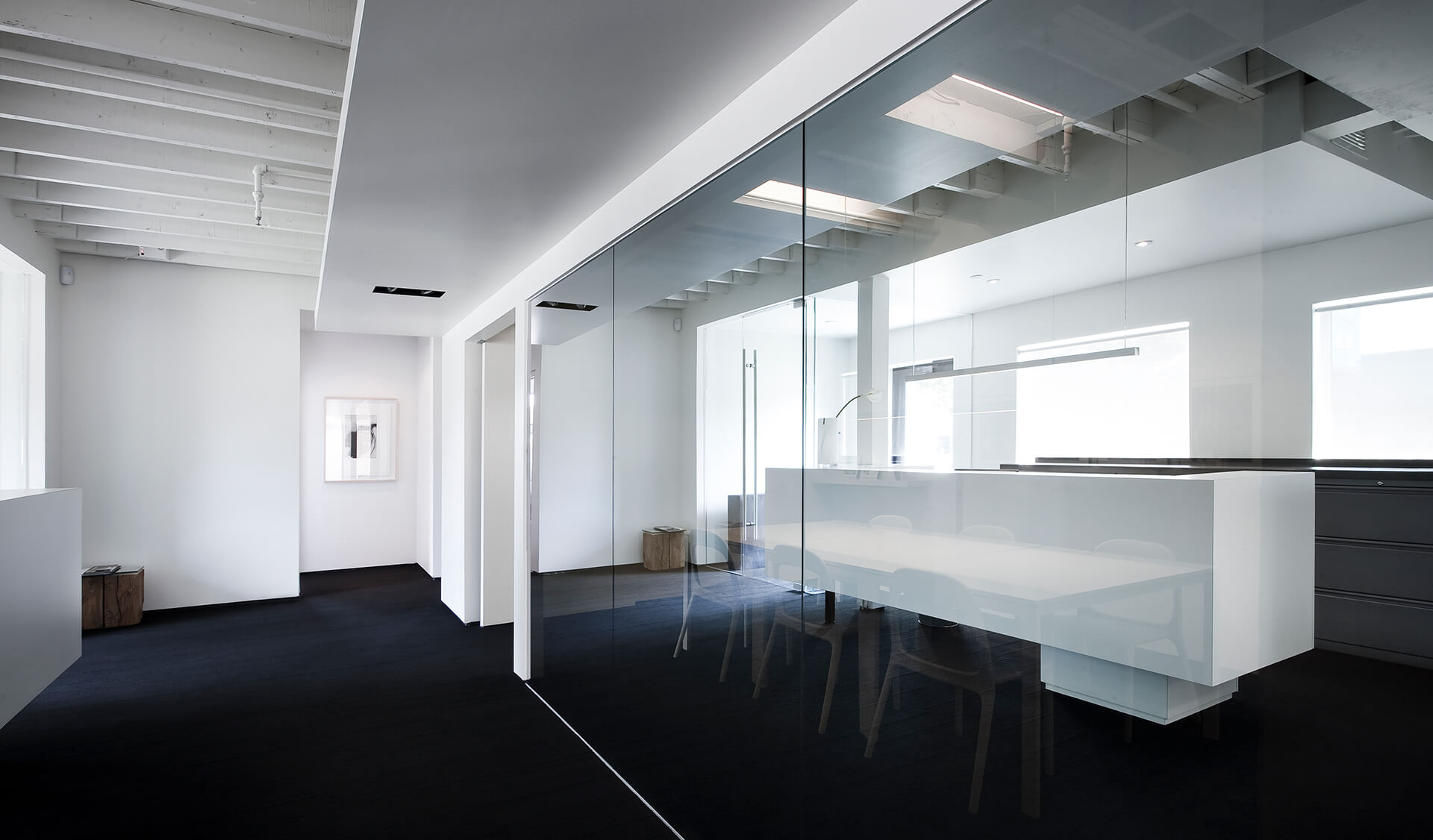 architecture + interior design
Bisson associés offices
(phase 1)
This former BMW car dealership was completely redesigned in order to provide all our colleagues with a bright, welcoming and modern workplace that is conducive to architectural creativity. The plan is now structured around a fluid and open distribution of spaces where only the central conference room and a few offices can be closed off using pivoting partitions. New visual openings were created, adding a greater sense of depth and continuity throughout the entire space. A panel of tinted glass with a one-way mirror effect makes the conference room appear larger while preserving its visual privacy. The combined play of transparency and reflections make the entrance and reception area more dynamic.
The project allowed the Bisson associés team to successfully highlight the core concepts that define the firm while at the same time meeting its changing needs and its budget.

data sheet
location
Quebec City, Canada
year
2008

program
Offices, meeting rooms, workshop, gym, materials library, archive room, kitchen, bathroom

category
Architecture, interior design

area
300 m2 (Phase 1)

collaborators
Charron (architects, in consortium)
Roche / Sopax (structural engineers)
Techniconfort (electromechanical engineers)
Éco op (LEED coordinator)
Kamco Construction (general contractor)
photographer
Stéphane Groleau

recognitions
Grands Prix du design du Québec Awards, winner in the "Offices, under 5,000 ft2" category, 2016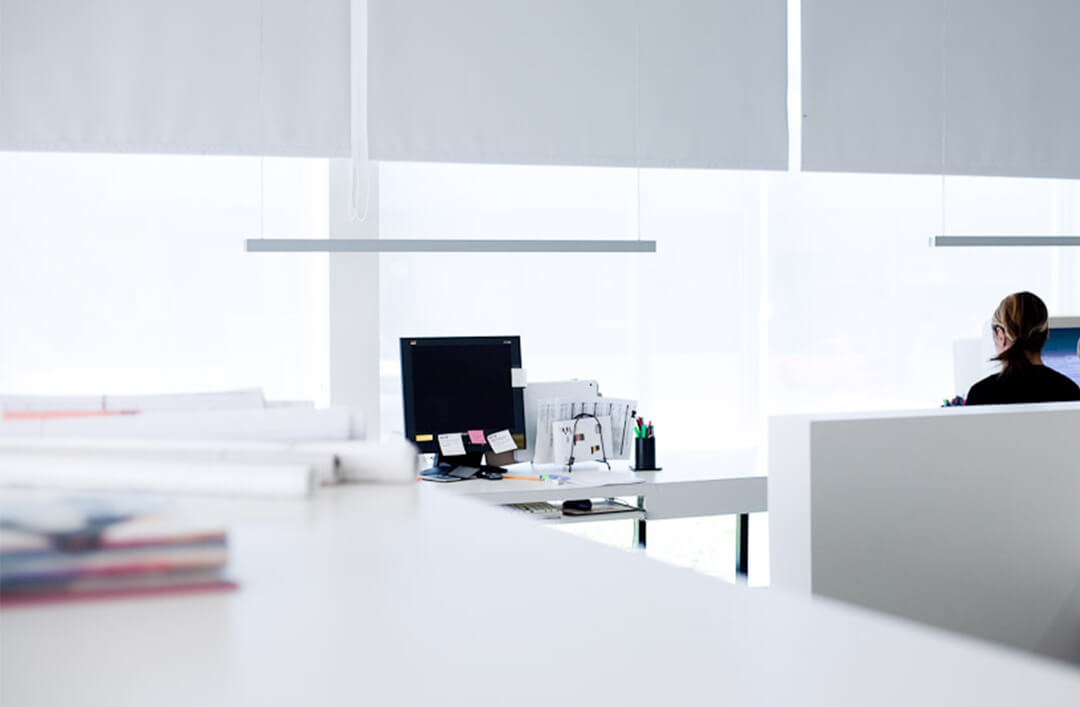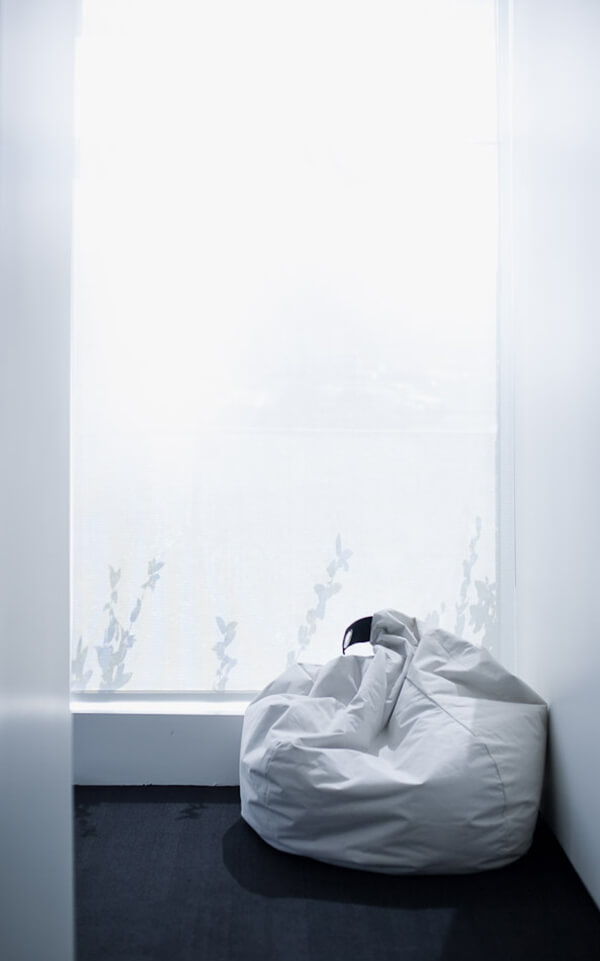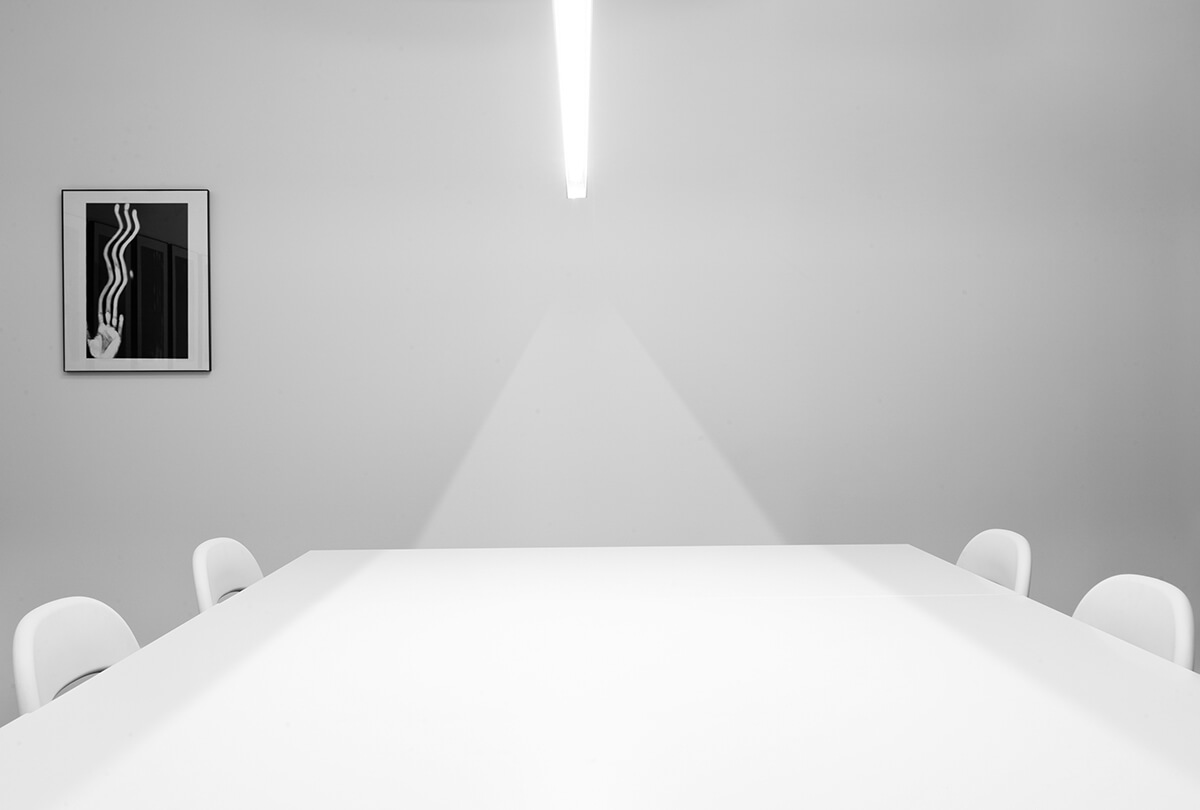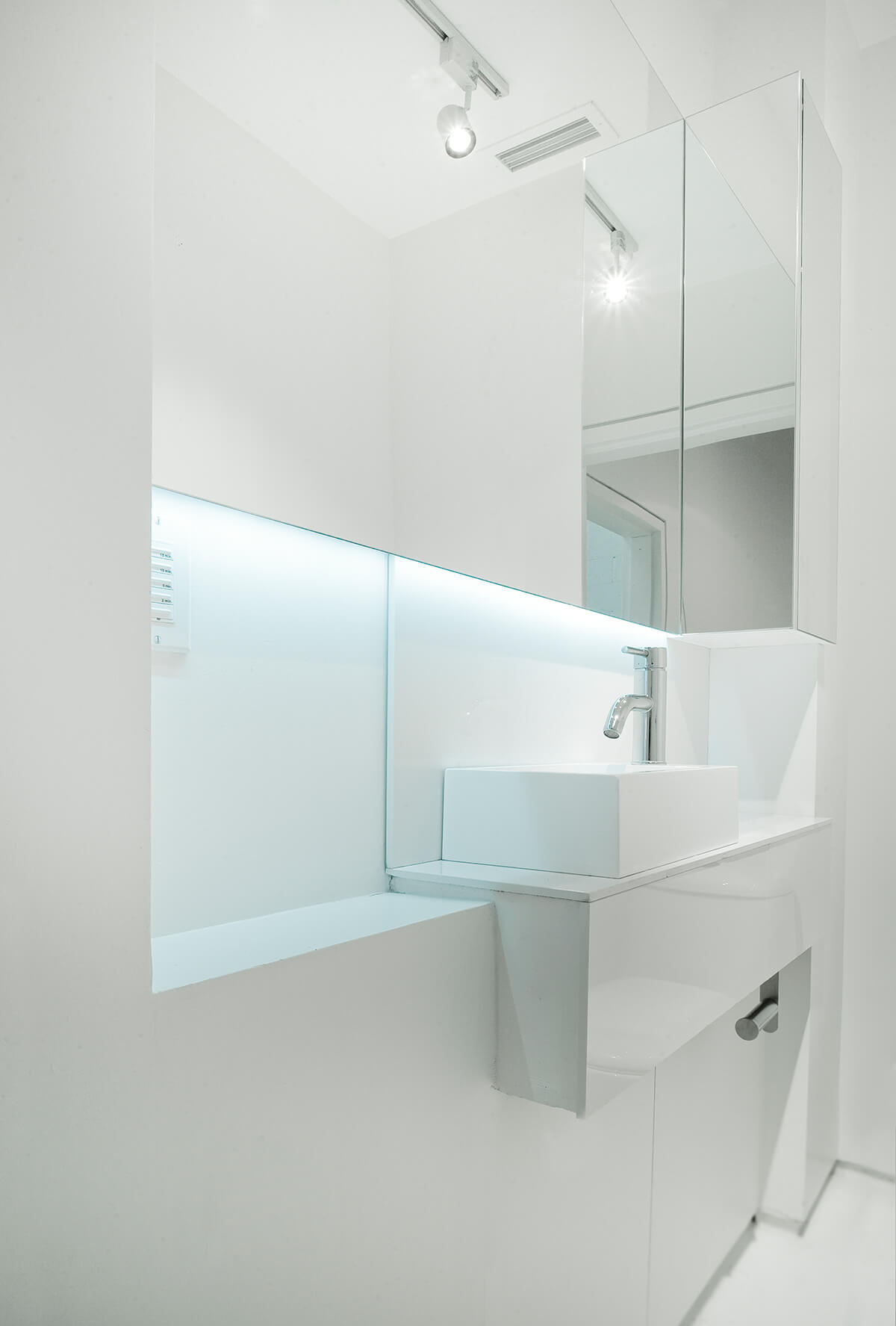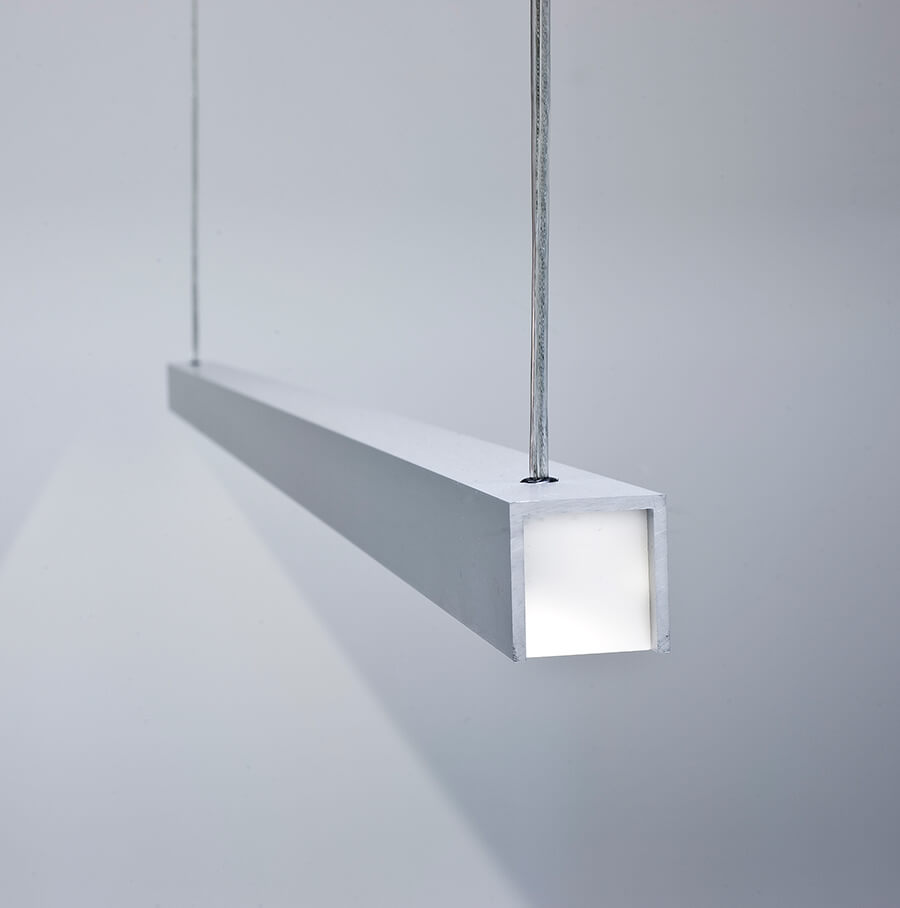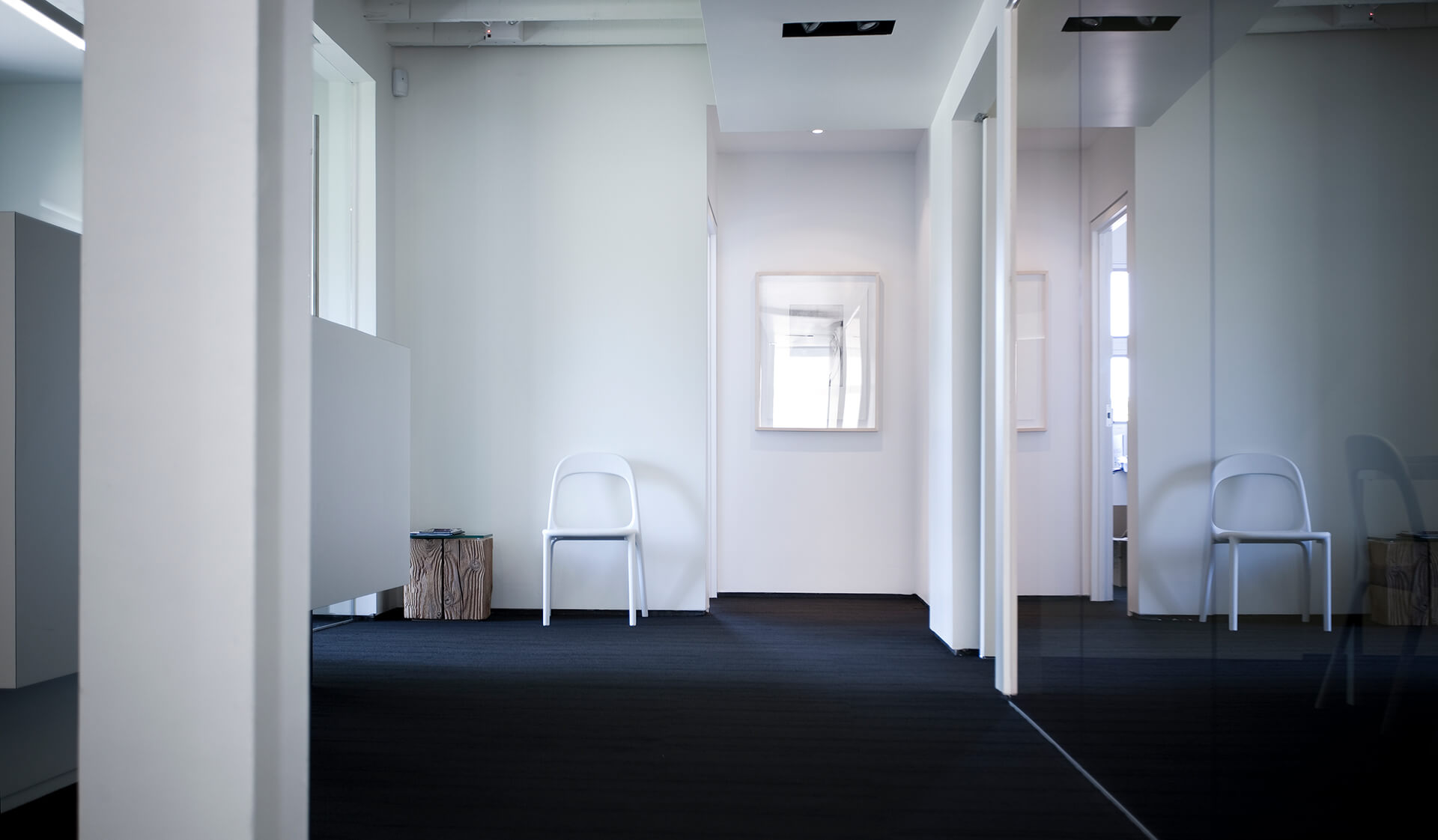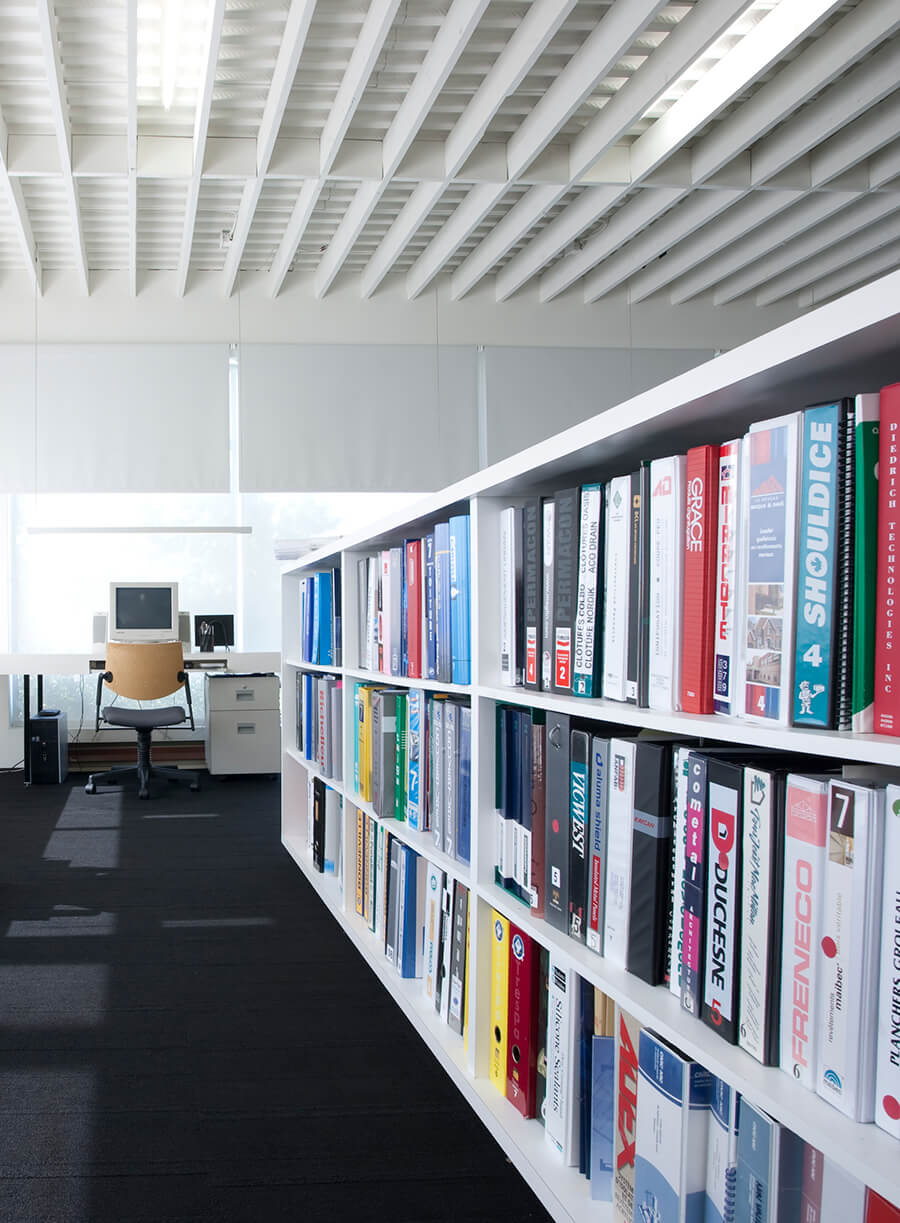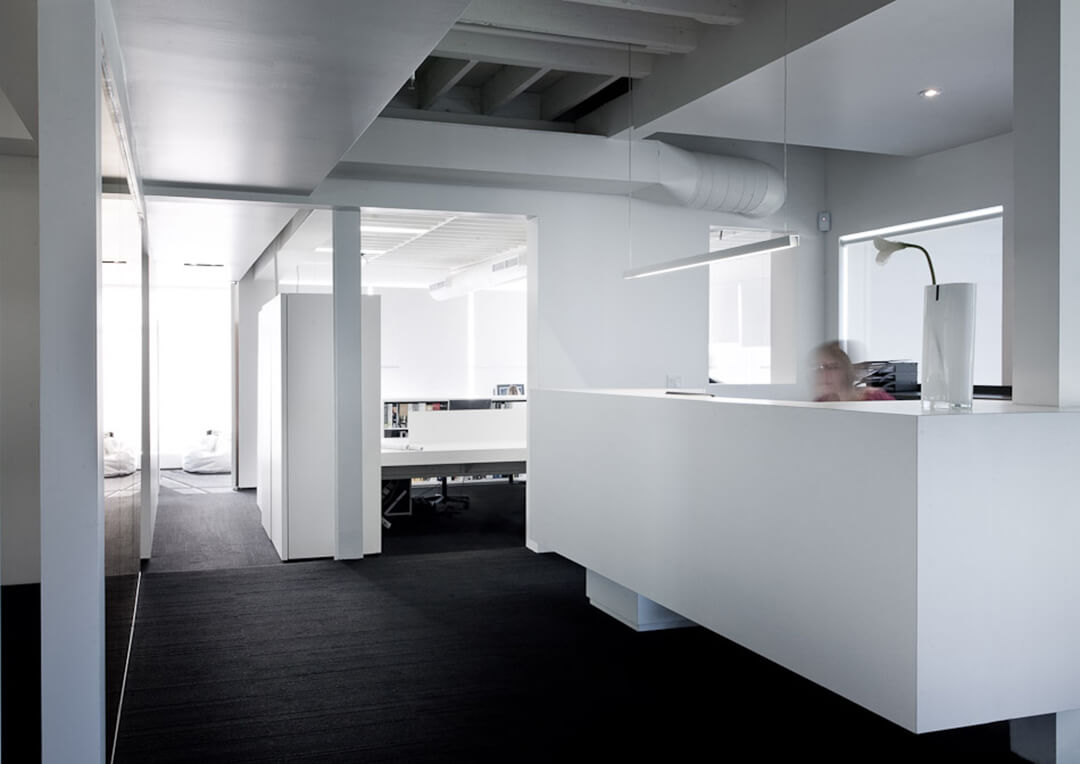 The former showroom now houses the main workshop, where large windows provide an abundance of natural light. The superimposed layers of occultation of varying opacity allow the designers to control the brightness during the day. The chosen colour scheme optimizes the flow of lights and creates an atmosphere of elegance and modernity. The furniture was also designed by Bisson associés. Through a play of simple volumes with restrained lines and selected textures, a few contrasting raw elements were retained and bear witness to the former industrial character of the repurposed building.